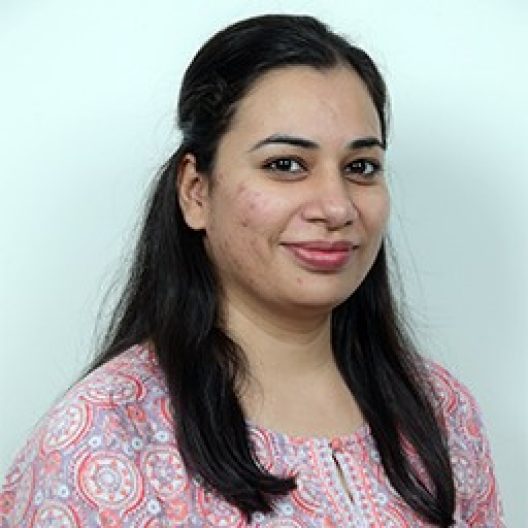 Professor
Teaching Oral Biology
Department of Dentistry
Qualification: MDS in Oral & Maxillofacial Pathology & Microbiology
CURRENT ACADEMIC ROLE & RESPONSIBILITIES
Arunima Chauhan is a Professor in the Department of Dentistry. 
ACADEMIC QUALIFICATIONS
| Degree | Specialisation | Institute | Year of passing |
| --- | --- | --- | --- |
| MBA | Hospital Administration | Sikkim Manipal University | 2014 |
| MDS (Masters in Dental Surgery) | Oral and Maxillofacial Pathology & Microbiology | Manipal College of Dental Sciences, Mangalore | 2009 |
| BDS (Bachelor in Dental Surgery) | | Manipal College of Dental Sciences, Manipal | 2005 |
Experience
| Institution / Organisation | Designation | Role | Tenure |
| --- | --- | --- | --- |
| Melaka Manipal Medical College | Professor | | 2019-Present |
| Melaka Manipal Medical College | Associate Professor | | 2014-2019 |
| Melaka Manipal Medical College | Assistant Professor | | 2009-2014 |
Oral Health Quality-of-Life among Undergraduate Malaysian Dental Students
Factors affecting dental satisfaction among Malaysian dental students
Effects of Extreme Heat on Teeth
Knowledge of Basic Life support among interns and post graduate students of dental colleges in Bangalore city
Morphometrical characteristics of tumor cells are prognostic determinants for oral squamous cell carcinomas
Assessment of Tumor Cell Morphology and Peri-Tumoral Stromal Changes in Oral Squamous Cell Carcinoma
School based intervention program for gingival health of 10 – 12 years old government aided school children of Basavangudi in Bangalore city – A Randomized Controlled Trial
Dental pain and impact on quality of life among Indigenous adolescents of Himalayas (Ladakh), India
School Oral Health Programs – A scoping Review
Analysis of Dental Hard Tissues Exposed to High Temperatures for Forensic Applications – An in-vitro Study
Reliability of Malayalam version of GOHAI among institutionalized elderly of Alleppey, Kerala. – A Pilot Study
Proliferative capacity of KCOT, Dentigerous cyst and Ameloblastoma
Impact of removable partial dentures on patients after six months and one year of usage
Indexed Journals – role and purposes
Smokeless tobacco – profiling sachets and pattern of use among low socio-economic population of Puducherry
Construct validity and Reliability of Jefferson Scale of Empathy among clinical students of Dental College in India Indian Journal of Public Health Research and Development
From the perspective of Lifeline Express: Oral hygiene practices and reported barriers from rural India.
Hunting for biomedical literature in PubMed: factors affecting the hunt
Knowledge of accessing the most accessed biomedical database
Can Altmetrics be used to evaluate research?
Prevalence and Alcoholism and related problems in medical and paramedical students measured using shorter version of Alcohol Use Disorder Identification Test (AUDIT).
Altmetrics – A new paradigm in scholarly communication
Oral Health Literacy among engineering students of Puducherry