Bangalore Teenovators excel in third edition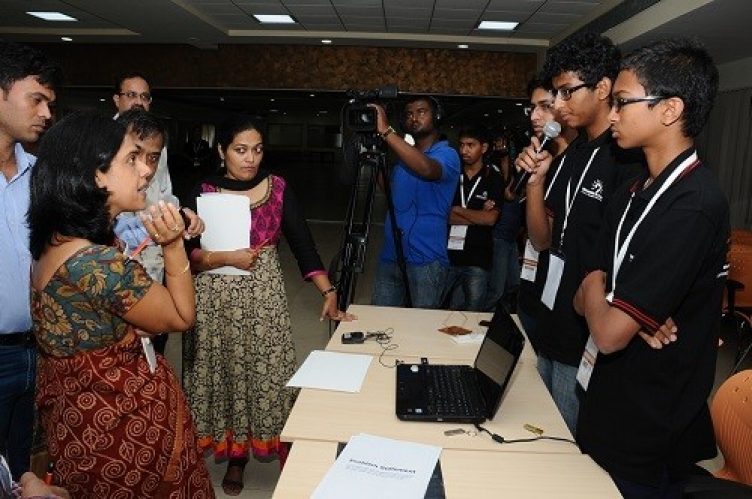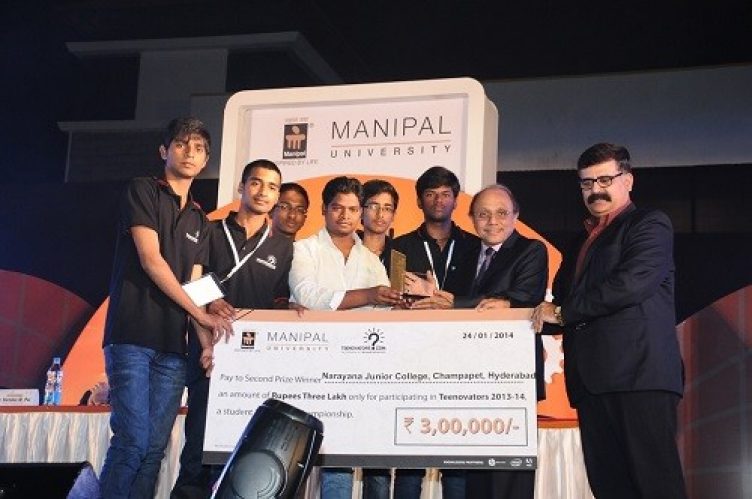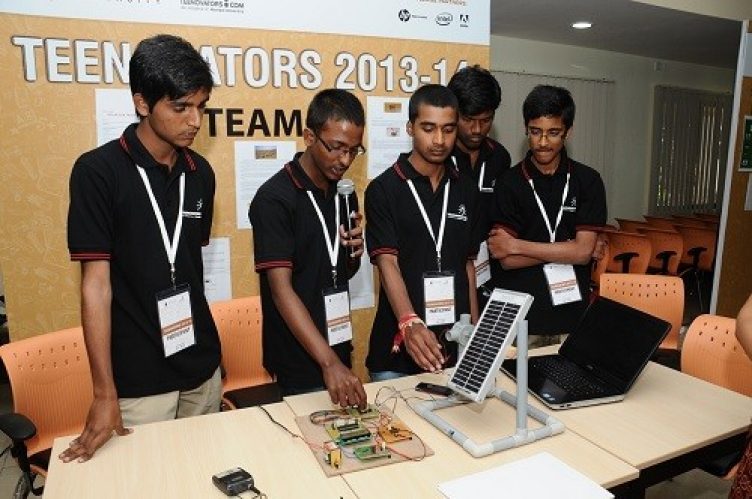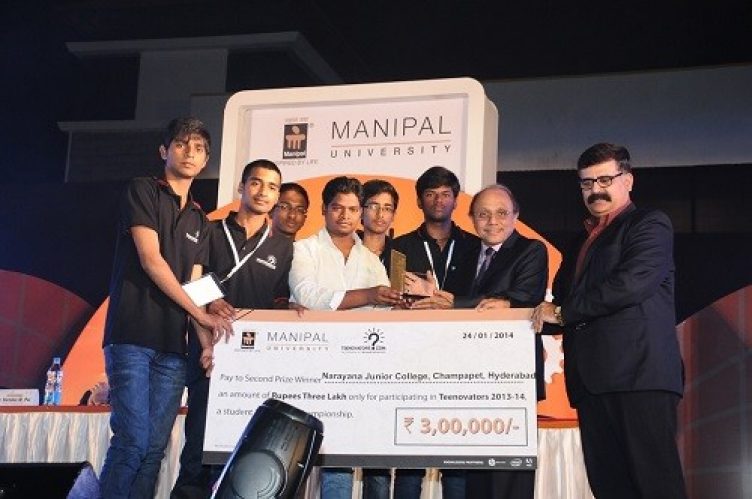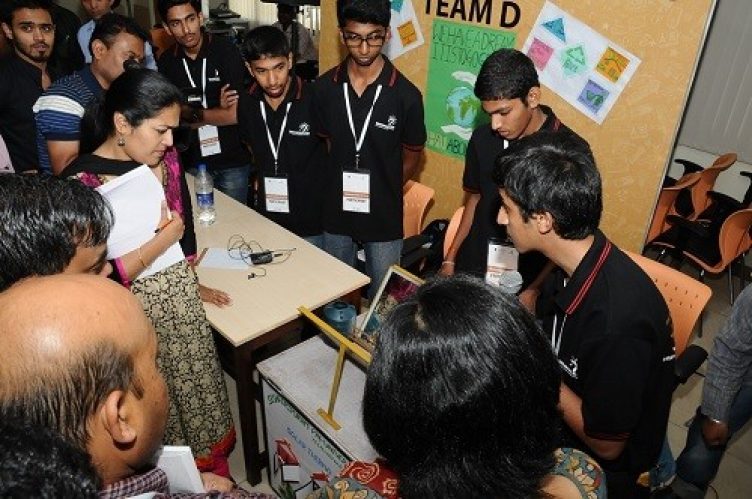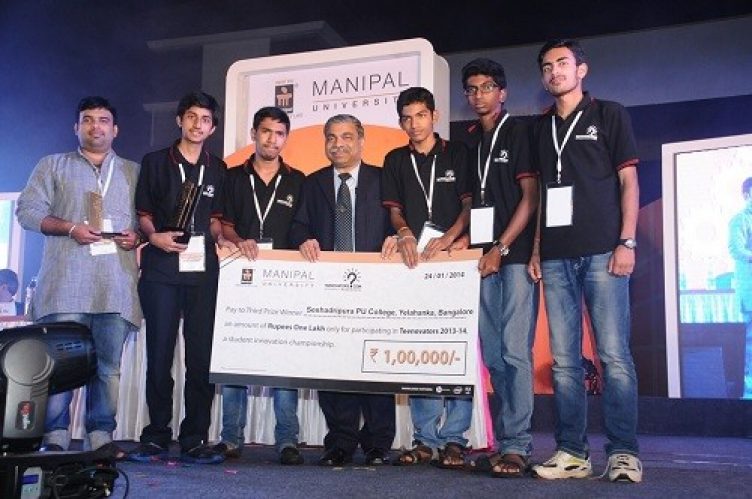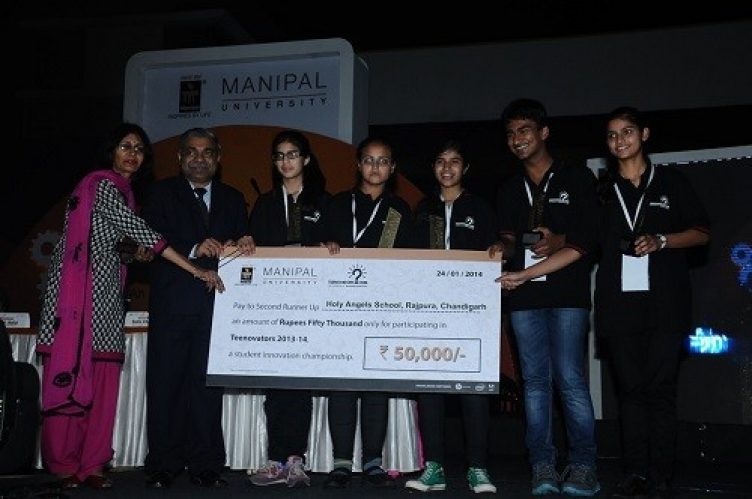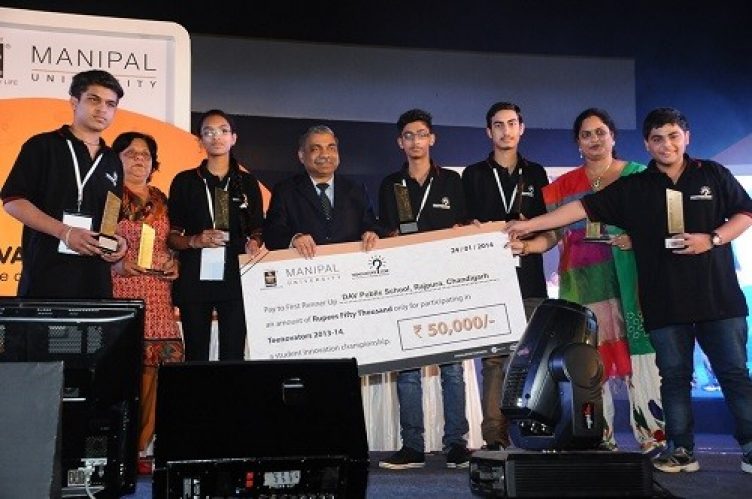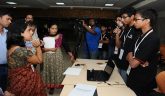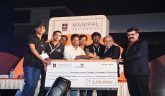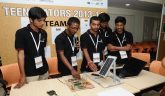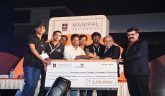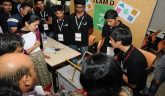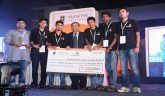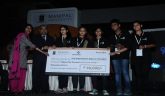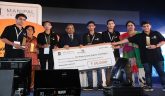 Six months of hectic sifting through near-two-lakh students from 500 schools belonging 10 cities culminated in six teams emerging finalists of the third edition of Teenovators, a national-level competition organized by Manipal Academy of Higher Education to encourage young minds to innovate. The grand finale with the six teams in the fray was held at the TMA Pai Hall in KMC on January 24, 2014. The teams were two from Bangalore, two from Hyderabad and two from Chandigarh.
With the innovations on display and the teams prepared for tough questions from the judges, Air Force School, Hebbal, Bangalore was the unanimous choice for the first place. They waltzed away with a cash prize of Rs 5 lakhs. Narayana Junior School, Champapet, Hyderabad was the second best and they bagged Rs 3 lakhs. Bangalore's cup of joy was full to the brim when their second team finished third. Seshadripuram PU College, Yelahanka was awarded Rs 1 lakh for their third finish. Both the Chandigarh teams, DAV Public School, Rajpura and Holy Angels School, also Rajpura won consolation prizes of Rs 50,000 each. The sixth team was Little Flower Junior College, Hyderabad.
The Air Force School's innovation was how radio waves could be converted from a cell phone to electricity. The team consisted of Prajual P J, Ganesh Siva S, Sriram S. Their mentor was Sanjay Chitnis, Programme Manager LG Soft India.
Naryana Junior College came up with the project of tracking the sun to maximize absorption of solar energy. The team members were; Akhil L, Shalu K, Varun M, Surender and Sai Kiran. They were mentored by Srinath Vasireddy, Principal Programme Manager, Microsoft.

Seshadripuram PU College had a solar-powered electric generator for their project and the team was made up of Arjun Amruth, Vengesh Damodaran, Abhinav Priyadarshi, Syed Faraz and Veeresh Angadi. Their mentored was Mr. Monojeet Chakravorty, Programme Manager, Intel.

DAV Public School's project was, utilizing the energy produced by the moving trains. The team consisting of Shubham Singh, Bhavay Gudwani, Nagish Bansal, Chetanya Chopra and Puneet Dhir put up the project. Their mentor was Dr Prasanth Kumar, GE Global Research.

Holy Angels School's project was to make cars green through the use of bio-fuels processed from sunflower oil. The team consisted of Awaljot Kaur, Ayushi Malik, Shivika Hans, Srishti Verma and Kanva Singla and the mentored was Naveen G V from Intel.

Mr Ranjan Anandan, MD, Google India was the chief guest for the glittering prize distribution function held at KMC Greens later in the day. Ms Sukla Chandra, General Manager, GE Global Research, and Deepak Bharadwaj, Director, Strategy & Corporate Affairs, Texas Instruments were the guests of honour and Manipal Academy of Higher Education Chancellor, Dr Ramdas M Pai presided. Also present were Pro Chancellor, Dr H.S.Ballal, Vice Chancellor, Dr K Ramnarayan and Registrar, Dr G.K.Prabhu.
The judges were: Dr. Manish Gupta, Vice President, Xerox Corporation Director, Xerox Research; Dr. D.K. Subramanian, President, Foundation for Advancement of Education & Research (FAER), Dean and Professor (Rtd.) Indian Institute of Science Bangalore; Mythreyee Ganapathy, Principal Programme Manager Lead, Applications and Services, Microsoft Research; Ms Sukla Chandra, General Manager, Global Research Director, Legal, PACE (Patents and Analytics Centre of Excellence), GE Global Research, Bangalore.