Your education does not end with a degree, says Dr Hari Gautam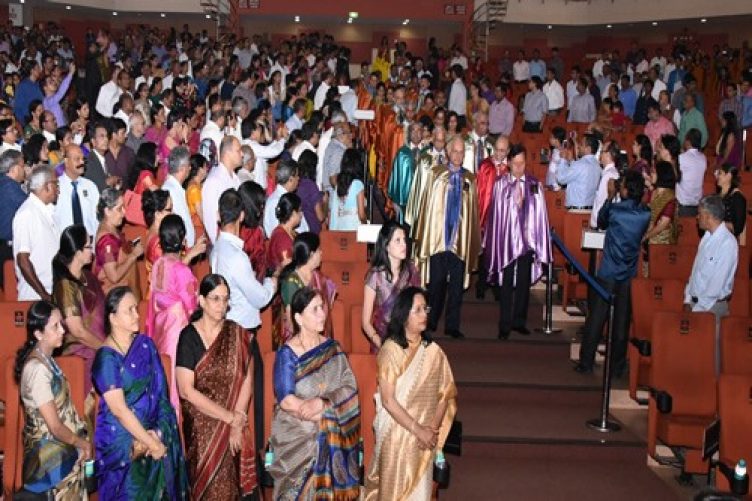 There's always more to do and always more to achieve. That was the message Dr Hari Gautam, former chairman University Grants Commission had for the 500-odd undergraduates and postgraduates as they received their degrees at the 20th Convocation of Manipal Academy of Higher Education at the Dr T.M.A.Pai International Convention Centre in Mangaluru on May 16, 2015.
Having graduated, they embark on a new journey and Dr Gautam reminded them that they were standing on a bridge between the past and the future. "Your education does not end with the degree, knowledge and the subject, you have studied. Education is not the total marks, merit positions and awards you have obtained. Your personality is not merely a collection of testimonials and certificates," he impressed upon them.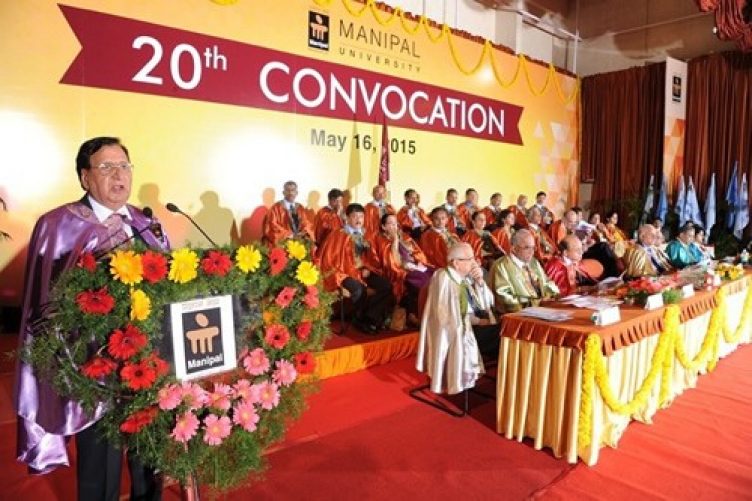 Twenty five research scholars were also conferred degrees. Madhumitha V Herady of Kasturba Medical College, Mangalore was awarded a gold medal. The convocation ceremony this year was as impressive as always. Every graduating student wore a triumphant look. It is a day they will cherish all their lives. The smart turn-out, the clockwork precision with which the events unfolded and the camaraderie were all memorable.
After Dr H.S. Ballal, the Pro Chancellor of Manipal Academy of Higher Education declared the Convocation open, Pro Vice Chancellor, Dr H.Vinod Bhat welcomed the huge gathering of graduating students, parents and others. Vice Chancellor, Dr K Ramnarayan gave an overview of the University through a power point presentation and the Pro Vice Chancellor, Mangalore Campus, Dr V Surendra Shetty introduced the chief guest.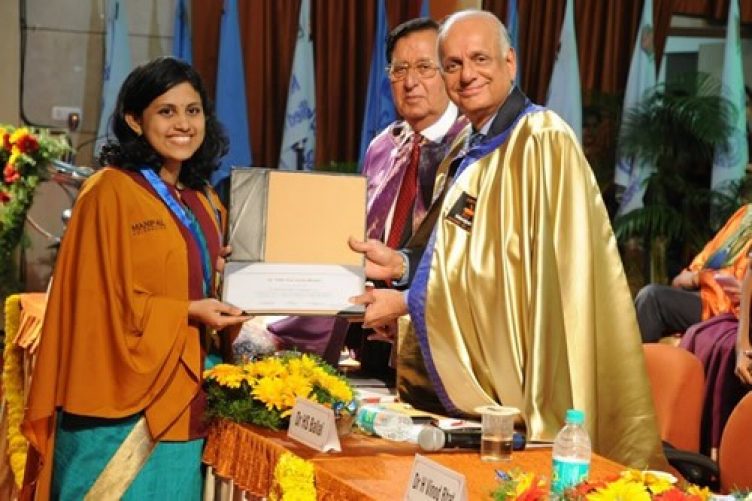 Dr Hari Gautham also exhorted them about the challenges they will face as they step out into the big world. "You are in a unique position to shape the future of India and perhaps even the world. As youth of today, you shall face tremendous challenges which are quite different in nature as compared to those of the past. At this young age, you may face many conflicts and diversion. At times you shall be driven to the wall not knowing where to go and what to do. Remember that it shall only be a passing phase. Have patience," he advised them.
"You are the architect of your own future. Don't be disheartened and disenchanted to see a tough competition ahead. Believe in yourself and your committed efforts. Your life is your story. Write it well and also edit it well," he said and asked them to respect and value time.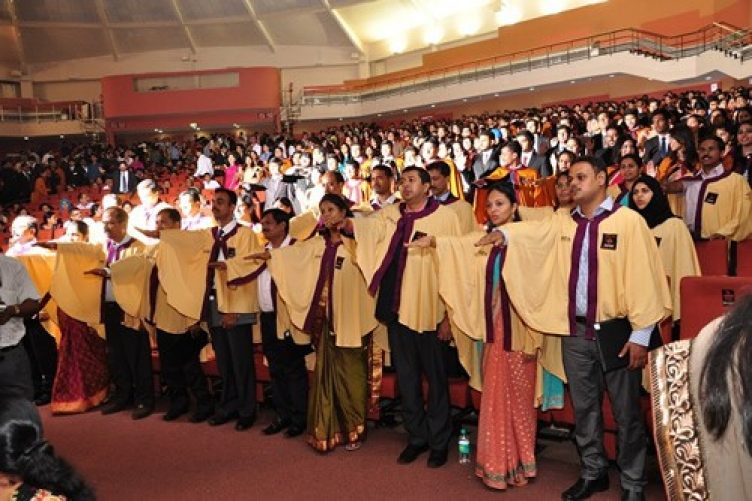 "Once gone, it shall never come back. Do not wait for the perfect moment. Take the moment and make it perfect. When time never waits for any one, why then should you wait for the so called 'right time'. Remember, no time is wrong to do the right things". "The greatest challenge, the world is facing today, is the crisis of values, confidence and character, mental and moral decay and break down of traditional disciplines. Values are the fundamental principles which govern our perceptions and action," he cautioned them as they leave the portals of Manipal Academy of Higher Education.  
The Registrar, Dr G.K. Prabhu administered the oath to the graduates and Dr Anand R, Associate Dean, KMC, Mangaluru gave the vote of thanks. Dr Ballal declared the 20th Convocation closed.