BITS Vice Chancellor advises students to foster culture of excellence
"You are going out with a degree that carries a lot of weight. You are an elite mass graduating from an 'Institution of Eminence' and you must be aware of this all the time," Prof Souvik Bhattacharyya said. "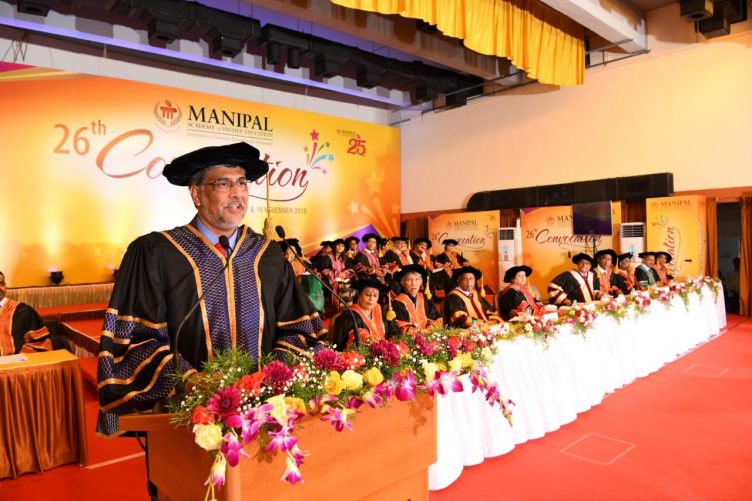 The Vice Chancellor of Birla Institute of Technology and Science, Pilani, Prof Souvik Bhattacharyya exhorted the graduating students of Manipal Academy of Higher Education, Manipal to strive towards fostering a culture of excellence, on the second day of the 26th Convocation on November 17, 2018 at KMC Greens here. "Let the world know your strengths – the blend of empathy and intellect that you bear," he said.
 "Today you would be going out with a degree that carries a lot of weight and a huge responsibility attached to it as well. You are an elite mass graduating from an "Institution of Eminence" and you must be aware of this all the time," he said.
"Stressors and adversaries may come your way – but courage lies not in avoiding them, but dealing with them with optimism and rationale for a better tomorrow. The greatest glory is not in never falling but in rising every time we fall".
"Unleash your capabilities for the next phase of your journey, and beyond," was the message he had for the students.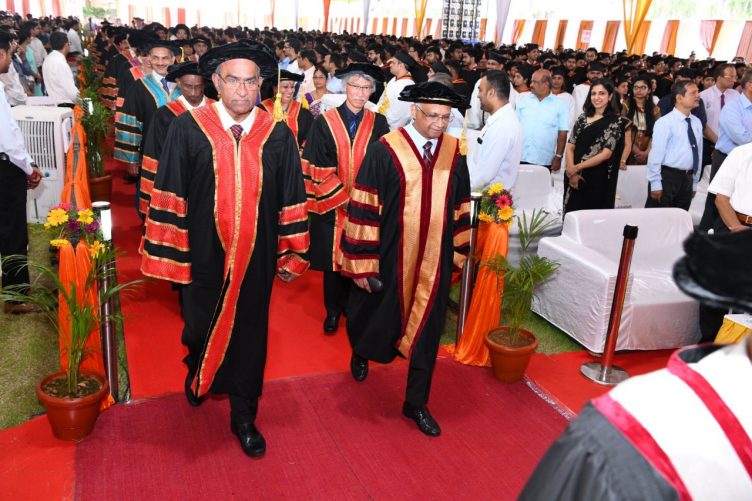 The preparation for that journey was at MAHE, where he said, "These years of demanding and smart work have tested your mettle and equipped you for taking on the opportunities and challenges ahead. You are part of a graduating cohort with unique skills. You all are among the most technologically savvy and digitally connected classes ever".
On the values of education he said, "The role of education is not only to cultivate the intellect but also to ignite your imagination. It has to create scholars and not just academics, and transfer values and not mere information.
Having said that, his advice to the students was to be a learner throughout life. He also impressed upon them to make choices that led to additional future choices. And, most importantly perhaps was to develop and protect your reputation for having the highest ethical standards.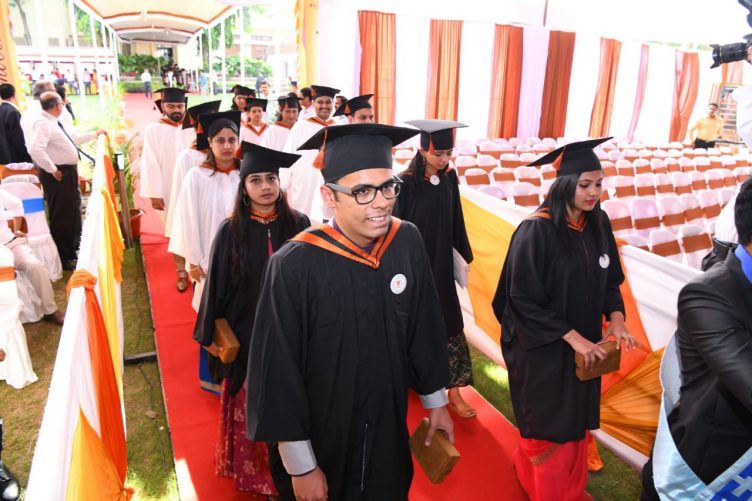 "For as you continue through life, your reputation for good character and judgment will be the single most important factor that determines whether you progress to positions of greater responsibility. Victory without virtue has no value. While you all strive to do well, you must also do some good. This purpose will thrill you throughout your life - an adventure worth pursuing. Pro Vice Chancellor, Dr V Surendra Shetty welcomed the gathering and Pro Vice Chancellor, Dr Poornima Baliga gave an overview of the university.
Gold Medals:
The Dr TMA Pai Gold Medals presented today were to:
Post Graduate -- Immaculate Christina, School of Management, Manipal.
Under Graduates – Shreya R Aithal, Manipal Institute of Technology, Manipal and Deeksha Bhat, School of Communication, Manipal.