Creating awareness on environment the MAHE way to reduce pollution
"We organize this programme every year to create awareness on protecting the environment and also to send the message across to everyone on the importance of maintaining a good environment."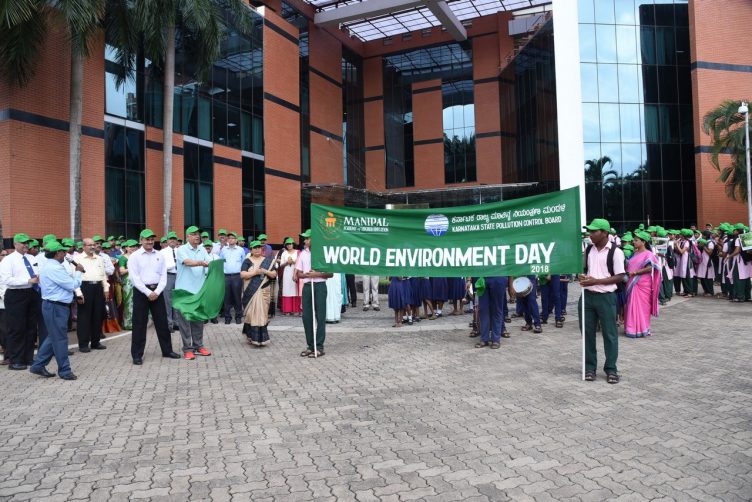 Manipal Academy of Higher Education along with the schools of Academy of General Education and Dr TMA Foundation celebrated World Environment Day on Tuesday at the University campus here. Over a thousand students took part in a rally and the programme at KMC Greens. Forty saplings of flowering, fruit bearing and shade giving trees were planted around the Greens. Pro Chancellor, Dr H.S.Ballal flagged off the rally from the manipal.edu building and also planted a sapling.
Welcoming the gathering Registrar, Dr Narayanan Sabhahit said, "This year the World Environment Day is particularly important as India is hosting it." He added, "We organize this programme every year to create awareness on protecting the environment and also to send the message across to everyone on the importance of maintaining a good environment." He also spoke briefly of the Swachh Bharat Abhiyan held recently and its significance in raising awareness.
Delivering the World Environment Day message, Pro Vice Chancellor, Health Sciences, Dr Poornima Baliga said, "This day is a wake-up call for all of us to create awareness on environment."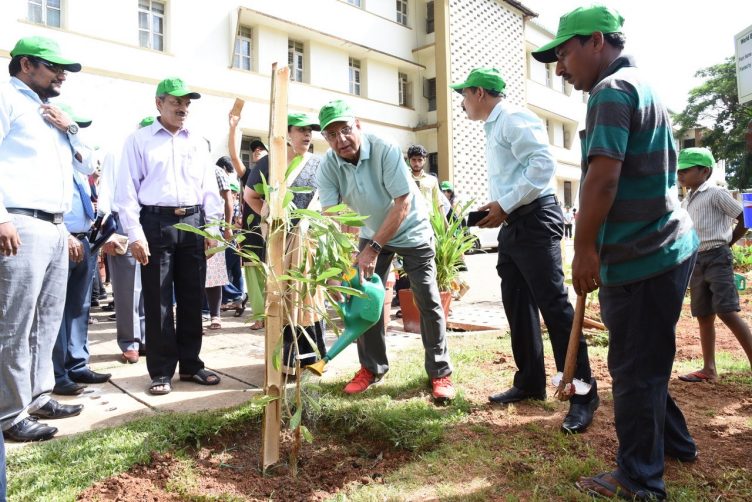 She told the audience about the initiatives of MAHE to protect the environment and minimize pollution. And, briefly dwelt on the theme for today, "Beat Plastic Pollution". Director Student affairs, Dr Geetha Maiya gave the vote of thanks.
Ashika a class IX student of Indrali English Medium School Kunjibettu, Udupi also gave short speech on World Environment Day. She said, "The all-embracing mother Earth has bequeathed on human beings some incredibly beautiful gifts of nature like rivers, mountains, forests and different natural resources. But, sadly, there is not  part on the Earth left that has not been affected by our actions".     
Mr Jai Vittal, Estate Officer who coordinated the programme today said, "This year we expect to plant  750 saplings on the campus." Over a thousand students from AGE and Foundation schools and MAHE took part in the function today.