Formula Manipal 2013 car launch | News & Events 2013 - Manipal University
Dr Ramdas M Pai launched Formula Manipal 2013 car at the Innovation Centre at Manipal Institute of Technology (MIT) on 24 June, 2013.
Start Date: July 25, 2014
End Date: July 25, 2014
Manipal University Chancellor launches Formula Manipal 2013 car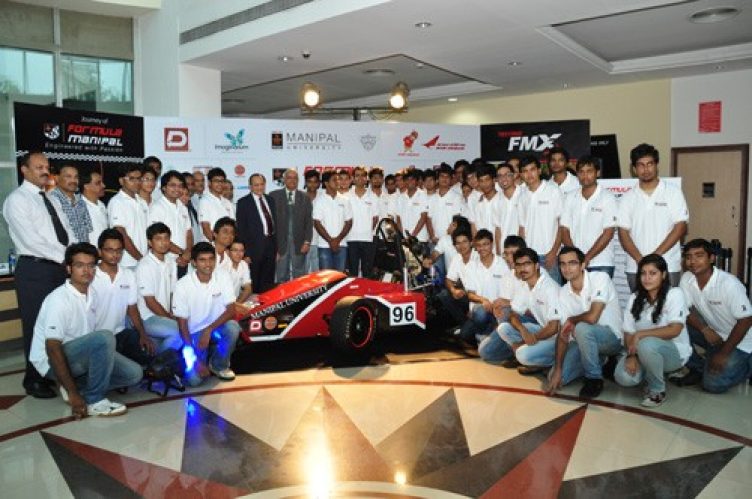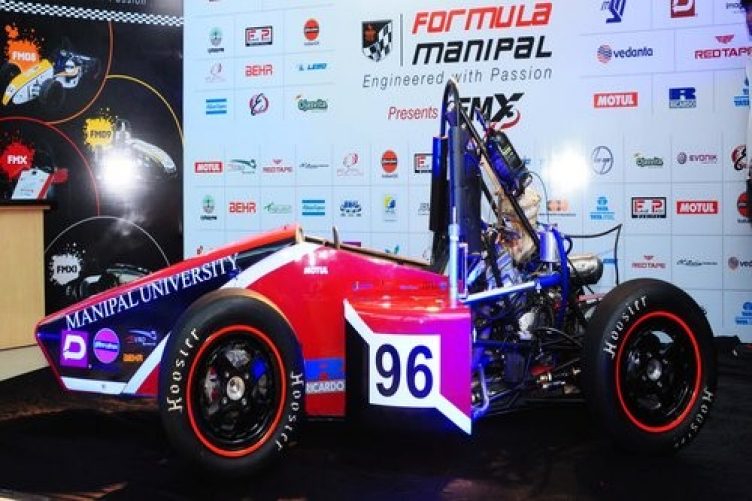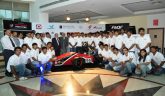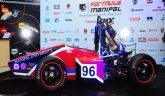 27 June,2013
The Formula Manipal car to race at Hockenheimring at the Formula Student Germany 2013, and CzechRing at the Formula Student Czech Republic 2013 was formally launched by Chancellor Dr Ramdas M Pai at the Innovation Centre at MIT on 24 June 2013.
The car, the fifth one to be designed and assembled by the students of MIT will participate in two competitions this time. Since 2008, Formula Manipal cars have participated in competitions in Italy (2008 and 2011), UK (2009) and Austria (2010).
Dr Pai, Pro Chancellor, Manipal Academy of Higher Education Dr H S Ballal, and the Registrar, Dr G K Prabhu felicitated the team members for upgrading the car design.
The possibility of having Manipal Academy of Higher Education's own track where student-designed cars could practice was discussed.
For the first time in the history of Formula Manipal, the Formula car, FMX3, will participate in two competitions- Formula Student Germany and the Czech Republic.
Improving upon last season's design, the team has come up with a more compact design with reduced weight and a lighter frame car with a Honda CBR 600RR engine.
The team has already completed 200 km of successful testing of the FMX3. They will now be testing the FMX3 for a week in Austria with the Joanneum Racing Graz to be able to improve their performance further.
The team has technical and management arms: Technical Head of the team is Aakhilesh Singhania, 3rd year, Mechanical and Manufacturing Engg, Team Manager is Rishu Raj Singh, 2nd year, Civil Engg. Dr N Yagnesh Sharma is faculty advisor to the team.
It all started with an abstract idea in 2007, when a group of students formed the most popular chapter ever of the Formula Student phenomenon in Manipal. Formula Manipal is a team of 25 interdisciplinary undergraduate students who use their passion to conceptualise, design, fabricate, manufacture, test and race a single-seater.
Formula SAE (FSAE) is a competition organised by the Society of Automotive Engineers (SAE) for students. The challenge for students is to design and manufacture a formula style race car with specific design and safety considerations as per the guidelines laid down by FSAE. More than 2000 engineering students participate from over 23 countries to showcase their technical expertise.
In the words of the one of the team members, "At Formula Manipal, we don't dream of building a racing car. We build It."