Gaining knowledge is important, says ISRO chairman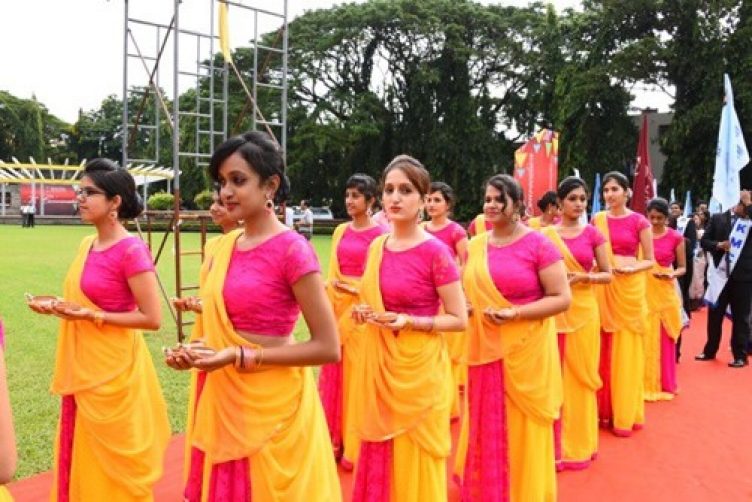 Over a thousand graduating students attended the first day of the 21st edition of Manipal Academy of Higher Education's Convocation with a great sense of satisfaction that they have a well-earned, prized degree from the most prestigious private university in the country. As the students teemed the KMC Greens with parents in tow, they were eager about the life after the glorious years in this University. And the apt message from the chief guest, Mr A.S. Kiran Kumar, Secretary Department of space, GOI and Chairman Indian Space Research Organisation, was, "Acquiring knowledge plays a crucial role in the overall progress of one's life. We gain knowledge mainly through education, from a range of mediums and importantly from one's own experiences".
Mr Kumar delivered the convocation address after Dr Ramdas M Pai, Chancellor Manipal Academy of Higher Education formally declared the Convocation open.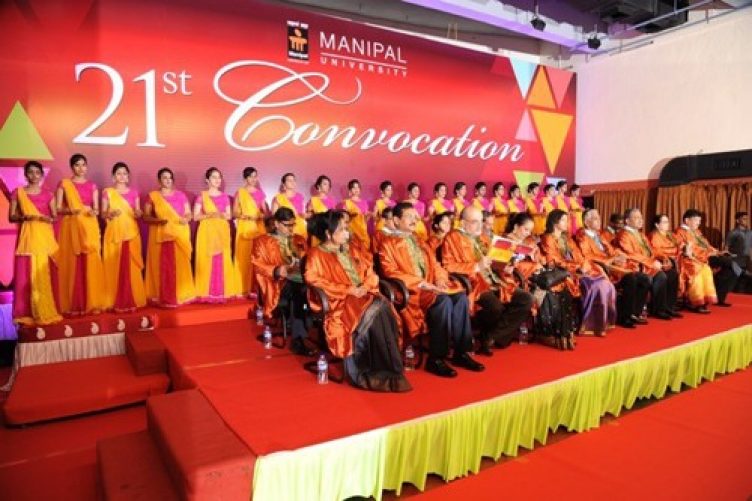 He said, "Knowledge gives us strength to find success in all walks of life. Literature, philosophy, and history are great sources of knowledge as they enrich us with the realization of our understanding. Observation, reasoning, logical inferences and modelling are some methods that have been in use for gaining knowledge. It is for the learner to decide which method to opt, for each method has its own advantage & limitation," Mr Kumar said.
He went on to add, "Continuous learning gains relevance in this backdrop for it gives you an upper hand in this highly competitive and fast changing world. Learning is a process dependant on your attitude towards acquiring knowledge, curiosity, reading habits, creative thinking ability, etc. The more you know about the world and developments, the deeper you can plunge into it enabling you to realize how many references and meanings you've missed. To become an effective lifelong learner you need to adopt a positive and progressive mindset".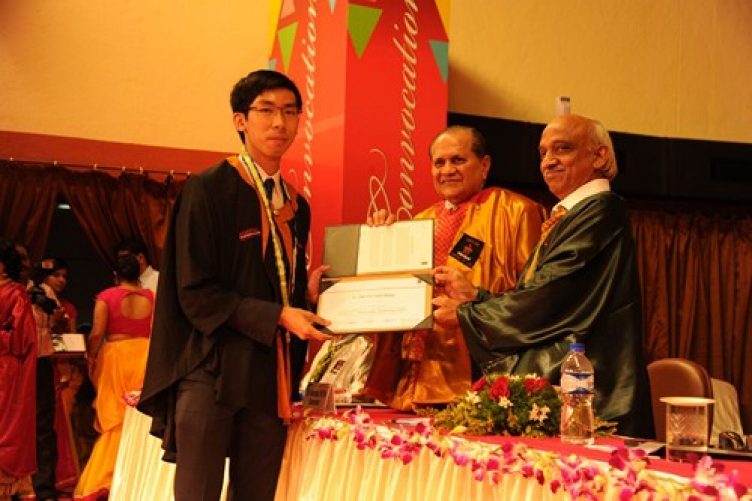 Innovation and technology have become the hallmark of modern society. We need to think exponentially, not linearly. We should remain flexible enough to adapt throughout the innovation process and not be afraid to break things to remain competitive in this fast changing world of technological advances," Mr Kumar told the graduating students.
Dr H.S. Ballal, Pro Chancellor while welcoming the gathering had a word of advice for the graduating students. "You will be stepping out into the real world through the portals of this Institution. It has been a labour of love for all of you and a world full of opportunities is waiting outside to greet you with open arms. So, go ahead, walk out with confidence and joy, give it a hug and change it forever. Don't wait for that perfect day, go ahead take the day and make it perfect. Seize the moment and enjoy.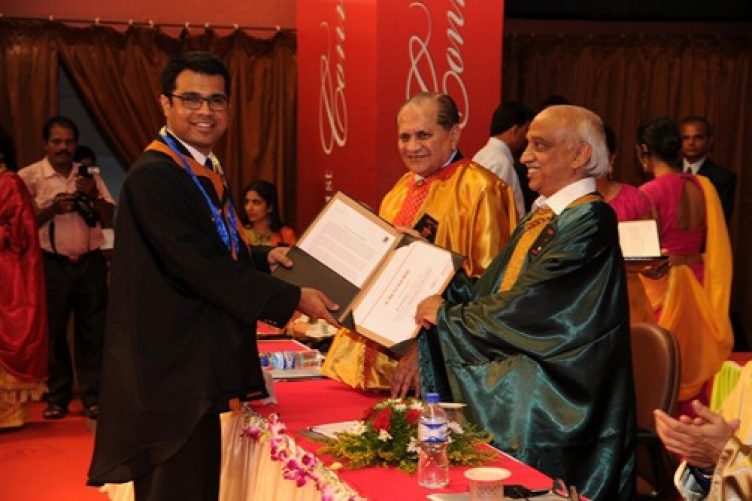 Dr H. Vinod Bhat, Vice Chancellor gave an overview of the University in a power point presentation. He highlighted achievements of individual institutions, research work being done in the university, accolades won during the course of the year, rankings by various agencies etc. About 1200-odd graduating students of the total number of 3294 received their degrees and gold medals today. The rest will receive on November 25 and November 28, 2015.
Gold Medal Winners: The recipients today were: Jal Panchal, MIT (B.Tech, Mechatronics); Tan Loon Han, MCODS, Manipal (BDS) and Aemy Maria Joseph, SJM, Manipal (BBA, Jewellery Design and Management)