Magnificent AeroMIT team and their flying machines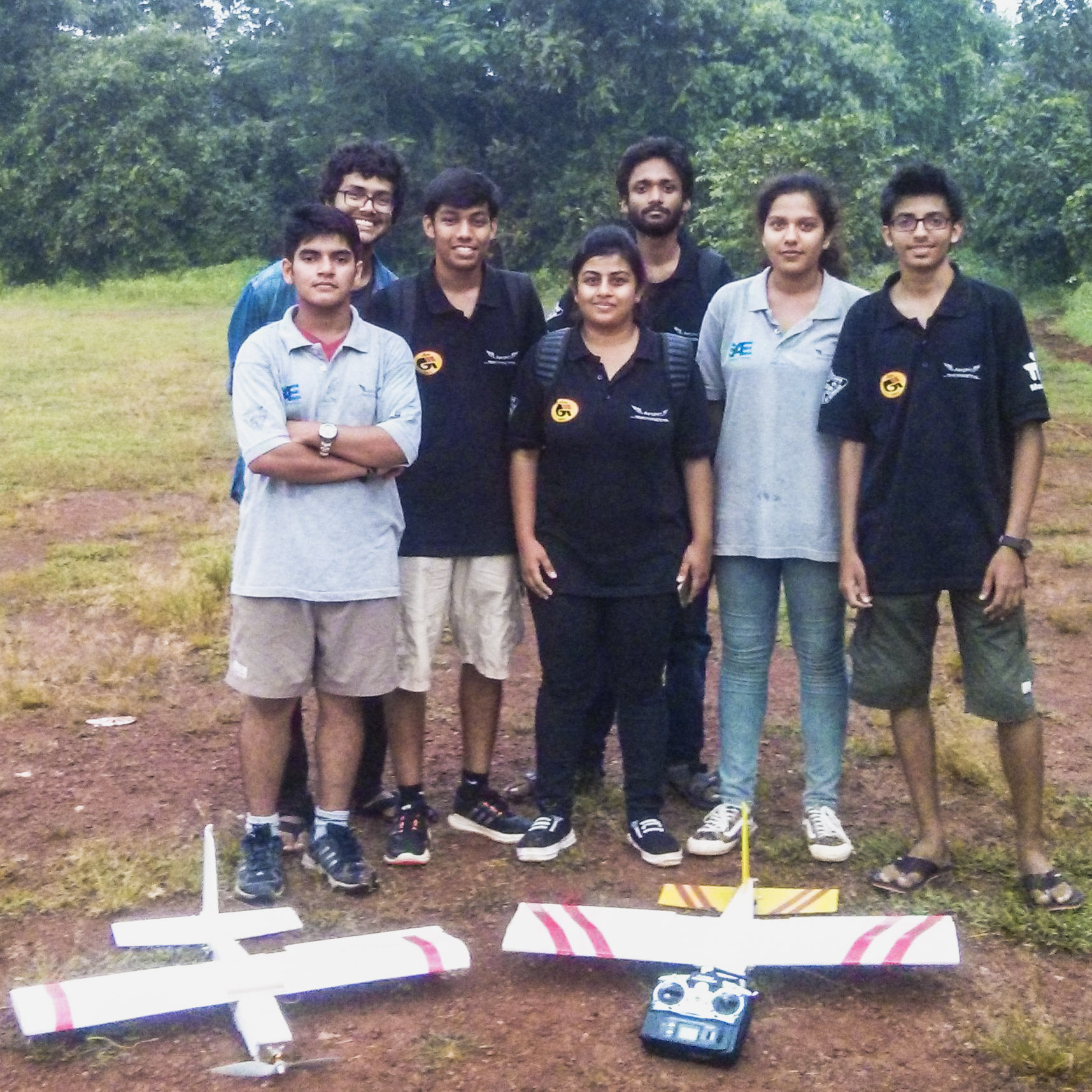 With a string of achievements in their kitty already, the team of 20 inter-disciplinary undergraduate students of Manipal Institute of Technology, Manipal Academy of Higher Education proved to be the best again cornering all the glory at the technical festival, Albatross Flying Competition, hosted by National Institute of Technology, Calicut on their campus on Friday. The team won the first and second positions.
This laudable performance comes close on the heels of a similar display at the Wright Flight Flying competition in National Institute of Technology, Karnataka (Surathkal) earlier this month, where the team won the first two places. Founded by 4 Mechanical Engineering Students in 2009, the AeroMIT team is looking forward to a good showing at the International Competition organised by SAE in association with Lockheed Martin and Dassault Systemes, SAE AeroDesign East to be held in Fort Worth, Texas from March 11 to 13, 2016.                        
"Last year (2014-2015) was the most successful year for the team, but I believe that this year is going to be bigger and much better," said Aniruddha Poddar leader of team AeroMIT.  The team will be participating in the IIT Bombay Techfest from 26th - 28th December.  "The Fort Worth competition was the primary intention for which the team was formed and shall always be our priority. We are in the testing phase for this competition," Aniruddha said.
"In addition to participating in various national and international level events, looking at the team's potential, we started a research unit last year, called the Advanced Drone Research (ADR), under which we experiment with autonomous flights, video recording, etc," Aniruddha added.  "We are a bunch of 20 interdisciplinary undergraduates selected after a rigorous recruitment process from a large pool of applicants. And what sets us apart from other teams is our dedication and passion," he went on to say. 
"Every single member of the team is fired with the desire to come up with the best. So each gives off his or her best without any consideration. Support from the institute like providing us with our own workshop and encouragement to participate in these events has made it possible to achieve this and we believe we can continue to show good results".
Since its inception, the team has participated five competitions and the following are the achievements :
·  1st position in Aviator Design Competition at IIT-B's Techfest'15.
·  2nd Position in Aviator Flying Competition at IIT-B's Techfest'15.
·  Ranked 4th worldwide and 2nd in Asia Pacific in Design Report category at SAE AeroDesign East 2015.
·  Ranked 10th overall in SAE AeroDesign East 2015.
·  Recipients of NASA Systems Engineering Award 3 times in a row.