MAHE celebrates 72nd Independence Day with patriotic zeal in fine weather
Welcomgroup Graduate School of Hotel Administration best contingent in March Past, Kasturba Medical College, Manipal adjudged second and Manipal College of Health Professions third.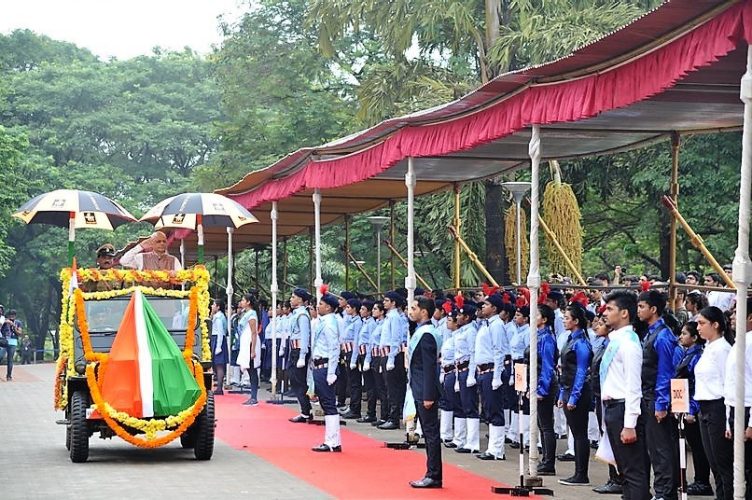 The week-long torrential rains which threatened to play spoilsport in the 72nd Independence Day celebrations, let-up on Wednesday morning bringing a smile on every face as Manipal Academy of Higher Education, Manipal commemorated the occasion with patriotic zeal and fervour. With not even a drizzle, the hour-long function was held with clock-work precision.
Pro Chancellor, Dr H.S. Ballal unfurled the Tricolour and inspected the guard of honour. That was followed by the march past in which Welcomgroup Graduate School of Hotel Administration (WGSHA) was adjudged the best. Kasturba Medical College, Manipal was second and Manipal College of Health Professions third.
In his welcome address, Dr C. Mallikarjuna Rao, Principal of the host institute, Manipal College of Pharmaceutical Sciences (MCOPS) paid tributes to those who made supreme sacrifices for the freedom. "Therefore, it is time for an appraisal of the achievements of the last 70-odd years since independence, he said".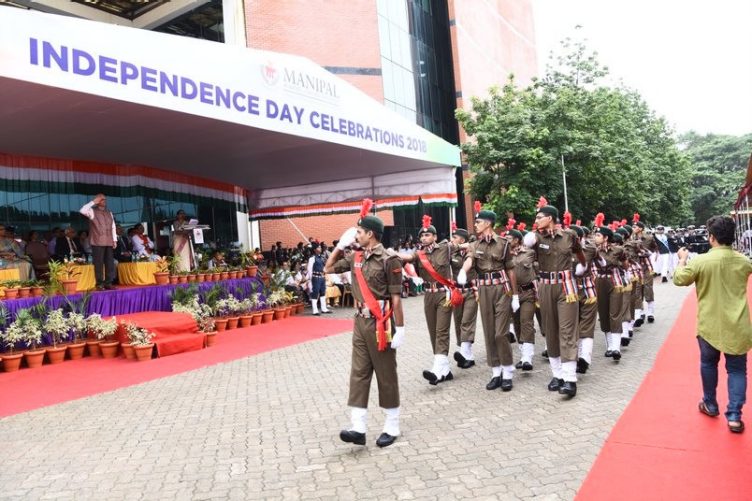 "It is time, as well, to analyze the direction we need take in the next few years to make India a world beater. The 72nd Independence year has two significant events for us to cherish. The 150th birth anniversary of the father of the nation, Mahatma Gandhi. And, the Institute of Eminence tag for MAHE," he added.
Pro Vice Chancellor, Dr PLNG Rao, who was the chief guest for the function, recalled the sacrifices of the people who liberated India from the British stranglehold. "The country has progressed considerably since,"
he said. "We established the largest democracy in the world and India is a country with unity in diversity. We have people of different religious faith, different languages and different cultures. But we are all Indians first".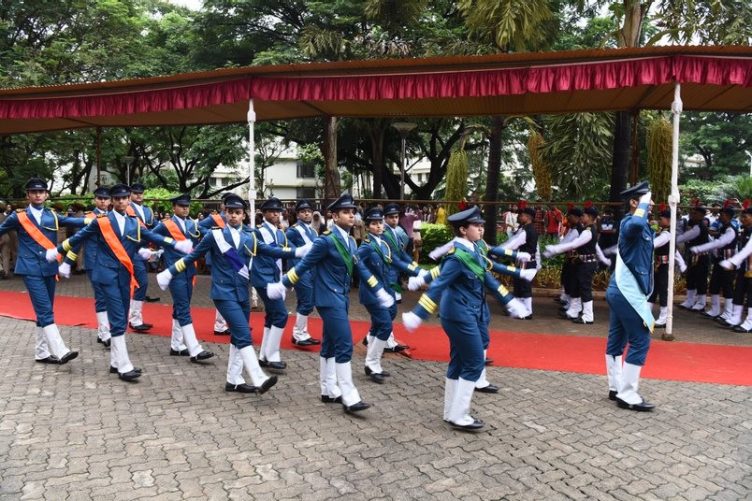 "There was industrial development, agricultural development, scientific development. Many people like Tatas, Birlas and Ambanis have contributed to that growth. Scientists like Dr MS Swaminathan, former President Dr APJ Abdul Kalam and our own founder Dr TMA Pai has contributed immensely towards education and healthcare".
"There are many contributors to the development of higher education and one example is that of Dr TMA Pai, who brought about the concept of Private Public Partnership in education. His dream was realized when MAHE became a deemed to be University and today we have become an 'Institute of Eminence'," he concluded.