Manipal Academy of Higher Education celebrates Republic Day
Manipal Academy of Higher Education celebrated the 66th Republic Day at KMC Greens here on Monday. The one-hour programme organized by the School of Communication covered all aspects of the celebrations with clock-work precision.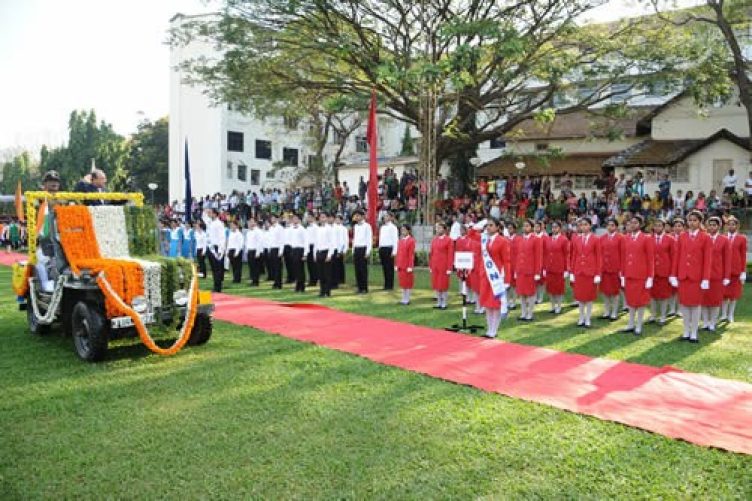 Greens had a perfect setting for the auspicious occasion. Vice Chancellor, Dr K Ramnarayan hoisted the Tri-colour, inspected the guard of honour and addressed the gathering with a well-framed speech for the occasion. Director of School of Communication (SOC), Prof Nandini Lakshmikantha welcomed the gathering.

Twenty contingents belonging to different institutions, NCC, security and Asare took part in the march past. The best turnout this time round was that of Kasturba Medical College. They were declared the smartest in the march past. In the second place was School of Architecture and Manipal College of Nursing, always figuring among the top three, finished third this time. They were winners at the Independence Day march past in 2014. The students of SOC presented a cultural programme and also rendered the famous Bengali song, "Ekla cholo re".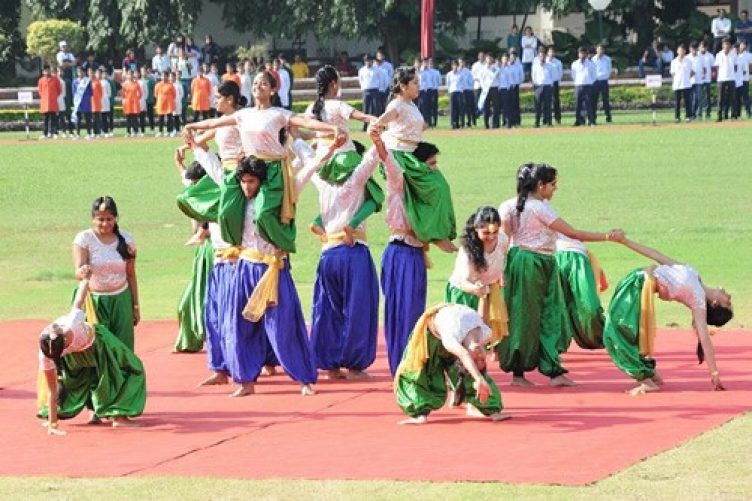 Vice Chancellor, DR K Ramnarayan's Address

On the auspicious occasion of the 66th Republic Day of India, let me extend my patriotic greetings to all the members of the Manipal family. As the tri-colour unfurls on this solemn occasion, let us reflect on what patriotism means to all of us.
Is patriotism just love of one's country? Is patriotism coming together in harmony to unfurl the national flag and sing the national anthem? These are mere external expressions of patriotism. But there is a deeper sense of patriotism which we express on a daily basis. The challenges of our generation are new but the strategies with which we meet them are time tested and timeless. It is on these values that our patriotism is anchored - honesty and hard work, courage and fair play, tolerance and curiosity, humaneness and loyalty. They have been the quiet forces of progress throughout our history. Unless our concept of patriotism is progressive, it cannot hope to embody the real essence and the real spirit of the nation.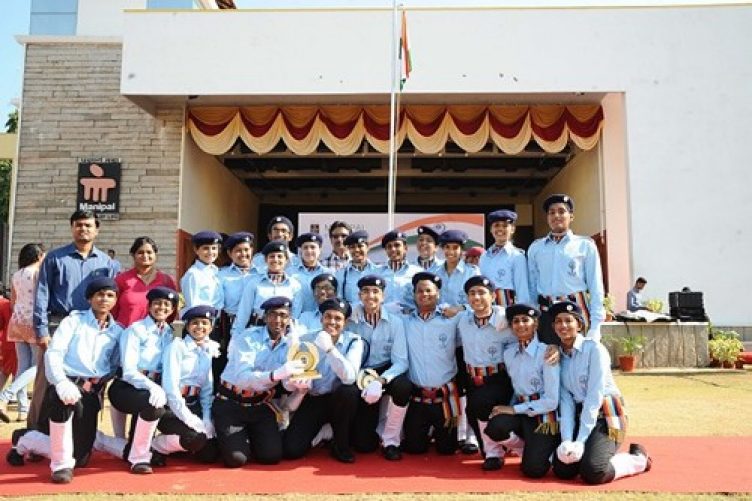 We at Manipal are proud to be a community, a global cosmopolitan community, a community replete with diversity, a community that encompasses and embraces a multi-lingual, multi-religious, multi-ethnic character. It signifies the pluralism of a mini –India, it signifies the pluralism of a mini-world, represented by our students, staff, family, mentors and teachers living in perfect harmony. We do not view differences as a problem; rather, differences are accepted and celebrated as enriching one's life experiences. Patriotism is celebrating our plurality and diversity.
Manipal Academy of Higher Education is a tribute to the patriotism of its founder Dr TMA Pai, who gave up an overseas career to serve his people in his homeland. His patriotism gave birth to a gigantic and successful social experiment to create new models of academic entrepreneurship, healthcare and banking that benefited the common man, the local society, the nation and the world.
What is required of us now is to continue this saga of patriotism in a new era of responsibility - a recognition, on the part of every student, every faculty, every citizen of Manipal that we have duties to ourselves, our nation, and the world, duties that we do not grudgingly accept but rather gladly seize. Manipal Academy of Higher Education has an indomitable spirit of patriotism that symbolizes a resurgent India.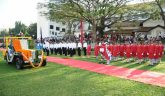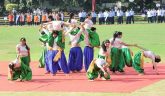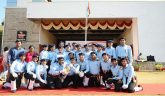 Can we envision patriotism from a global perspective, embracing patriotism without borders? Today we live in a global world. It is time to broaden our sense of patriotism to encompass all humanity and even life itself, to be citizens of not just our country and nation, but our Earth. Exploitation of natural resources leads to serious environmental hazards. Gandhi considered the earth a living organism. At Manipal Academy of Higher Education we believe that we are merely the custodians of the environment. To keep it clean and green, to pledge allegiance to the Earth and to all the life which it supports, demonstrating tolerance and respect for everything and everybody around is an exquisite form of patriotism.
Have you ever wondered how inherently linked our personal growth and behaviour is to the social transformation of the country?

When a new day dawns, smiling gratefully, is patriotism
When there is darkness, being the first to shine a light, is patriotism
When there is injustice, being the first to condemn it, is patriotism
When times are tough, being tougher, is patriotism
When a friend falls, being the first to extend a hand, is patriotism
When the day ends, having the satisfaction that you have done your best, is patriotism
When someone is lost, helping her find her way, is patriotism
Daring to be the best you can, is patriotism
Daring to be considerate and compassionate, is patriotism,
At all times, dare to be a patriot.

Let me leave you with the patriotic fervour of the poem by Sir Walter Scott, in which he describes the fate of an unpatriotic citizen:
Breathes there the man, with soul so dead,
Who never to himself hath said?
This is my own, my native land !
Whose heart hath never within him burned?
As home his footsteps he hath turned,
From wandering on a foreign strand!
If such there breathe, go, mark him well;
For him no Minstrel raptures swell;
High though his titles, proud his name,
Boundless his wealth as wish can claim;
Despite those titles, power, and pelf,
The wretch, concentred all in self,
Living, shall forfeit fair renown,
And, doubly dying, shall go down
To the vile dust, from whence he sprung,
Unwept, unhonoured, and unsung.
JAI HIND
DR K Ramnarayan's Address on Youtube