Manipal Academy of Higher Education joins seven billion dreams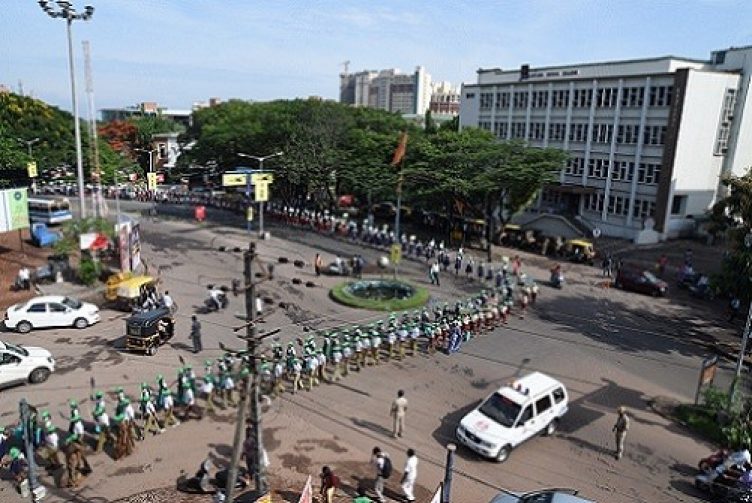 Manipal Academy of Higher Education, known globally for its green campus, by celebrating World Environment Day 2015 on June 5 by planting over a hundred saplings and organizing an awareness programme primarily meant for students. Nearly 1000 of them from Academy of General Education, Dr TMA Pai Foundation and the University took part in the programme which started with a rally, flagged off by Pro Chancellor, Dr H.S.Ballal from the University building.
The students then walked about a kilometer and half, up to the site adjacent to the MIT hockey ground, where saplings were planted by HOIs, faculty members and officials of the University.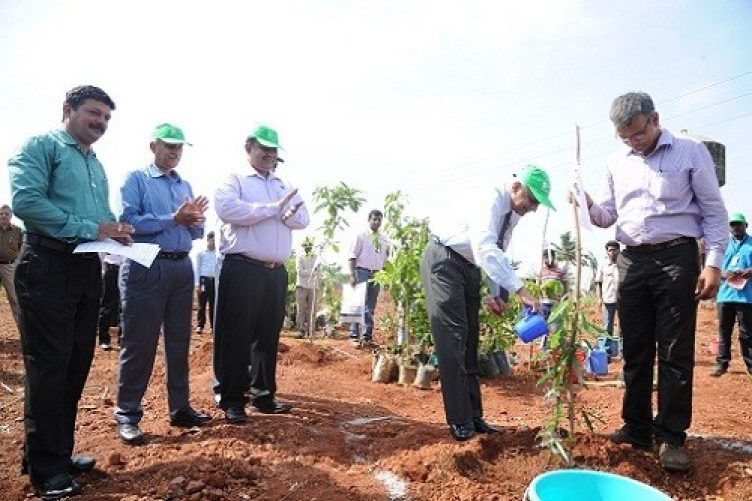 Vice Chancellor, Dr H Vinod Bhat planted the first sapling. During the course of this year, some 2000 saplings will be planted. Last year 3500 were planted to ensure the green cover on the campus grew better with every passing year.
At the brief stage function that followed, the Registrar, Dr G.K. Prabhu welcomed the gathering and spoke on the theme for WED 2015, "Seven Billion Dreams. One Planet. Consume with Care". He said that Manipal Academy of Higher Education organized this programme every year to create awareness for a better world.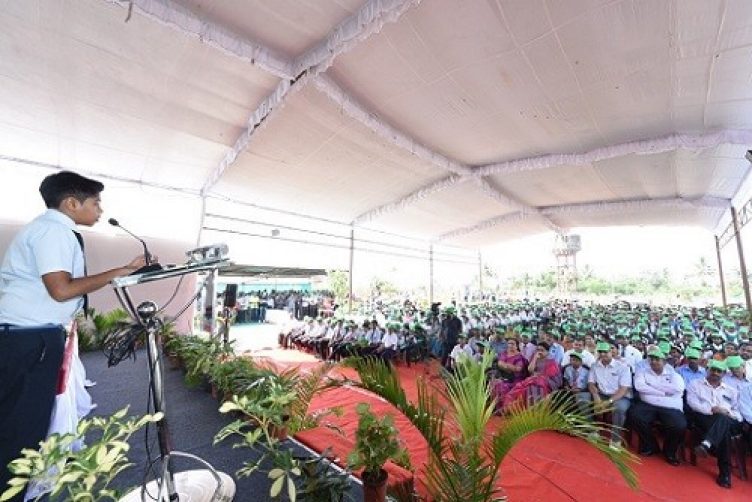 The annual campaign includes a speech from a student on Eco Day. And it was Aryaman Shetty of Sharada Residential School Kunjibettu, Udupi who spoke on the occasion today.
Aryaman's message was particularly for the hundreds of students present. He impressed upon them that they were to take care of the present because they alone were the future too. Therefore, everything good they did for the environment today would be what they experience tomorrow.
The Vice Chancellor, Dr Bhat spoke of sustainable development and what it takes to improve the quality of life.  He emphasized on the careful consumption of natural resources for a better world. Dr Suma Nair, Director Student Affairs, summed up the day's proceedings and gave the vote of thanks.