Manipal University rejoices as Nadella takes over the mantle of Microsoft leadership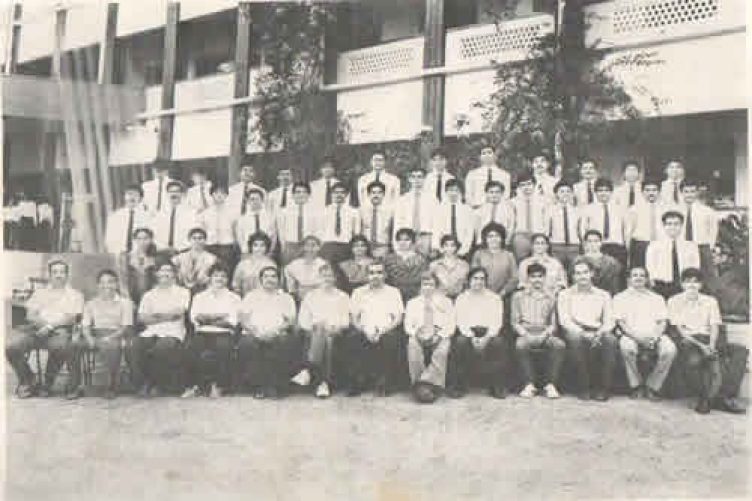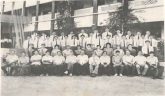 As Microsoft broke the news of Satya Nadella taking over as the company's next chief, Manipal Academy of Higher Education had every reason to bask in the glory of a historic Tuesday, February 4, 2014. "Yes, it is a great day for Manipal Academy of Higher Education. Every single student, past and present will cherish this glorious moment. Satya's great achievement has done Manipal Institute of Technology and Manipal Academy of Higher Education proud," said Chancellor, Dr Ramdas M Pai.
Dr Pai added, "There are several others of Manipal Institute of Technology who have made it big globally. Some are: Anant J. Talaulicar, Mechanical 1984, is the Executive Chairman of the Board and Managing Director of Cummins India Ltd; Rajeev Suri, E and C 1989, the CEO of Nokia Solutions and Network; PV Shridhar 79 E&C, director at Apple and Glenville Da Silva, 1979 Chemical, Vice President of Business Development Asia, at Volvo Construction Equipment. They have earned laurels for their alma mater. Satya, Microsoft's cloud computing boss has every single person even remotely connected with Manipal rejoicing at the elevation".
"This is the biggest event for Manipal Academy of Higher Education. Over the last three months, when his name was shortlisted for the job, we have been hoping and praying that Satya would get the job. Today is a red letter day in the history of Manipal Academy of Higher Education," the Chancellor said."
Reacting to the news, The Director of Manipal Institute of Technology (MIT), Manipal , Dr. Vinod V. Thomas said; "It is a great moment which makes every MITians proud – We are extremely delighted to hear the news that our distinguished alumnus Mr. Satya Nadella, BE (Electronics & Communication) 1988 batch, is elevated as the Chief Executive Officer (CEO) of Microsoft Corporation, to lead a USD 80 billion company with over 1,00,000 employees."
As his teacher, Dr Vinod recollects Mr. Satya Nadela as a sincere, quiet student in his college days who earned his degree in first class with distinction and he is confident that Mr. Satya's achievement will motivate present students for setting higher goals in their professional career. Faculty, staff, students and alumni of MIT Manipal join him on this joyous occasion and wish him all success.
Director School of Information Sciences, Dr Harishchandra Hebbar, who taught digital electronics to Satya said, "As a student he had a keen eye for details. He would always want to know the how and why of everything that was being taught in the class. He never would take the next step without fully knowing the step he has already taken".
After completing his BE here at MIT, he went to the U.S. and completed his master's degree in computer science from the University of Wisconsin and a master's degree in business administration from the University of Chicago.
An alumnus Narasimha Bhat had this to say: "Satya is making the whole world know that an institute called MIT exists in Manipal. Although the world knows about the institute, Satya's appointment as the CEO brings it more into the world focus. He holds high the beacon of Manipal, and the vision of the Founder, Dr. T. M. A. Pai. I hope and pray this milestone moment for Satya and Microsoft will be a milestone moment for Manipal and MIT too.
Pallavi Reddy a student of MIT, who got a job with Microsoft after interning at the IT company had this to say: "As a student ready to embark on the journey to the corporate world, having an alumnus of MIT as the CEO of one of the IT giants, definitely boosts our motivation to aspire beyond and target higher levels of success". 
Manipal Academy of Higher Education President and Chancellor, Dr Ramdas M Pai's congratulatory note to the new Microsoft Chief

Mr.Satya Nadella,
All of us at Manipal Academy of Higher Education with its constituent colleges and Manipal Institute of Technology in particular, are extremely happy at the sensational and exciting news of your appointment as the CEO of US software giant Microsoft Corp. As an alumnus of Manipal Institute of Technology where you spent your student days earning the appreciation of your teachers as a soft-spoken and intelligent student, keen to listen and go deep into the subjects, you have brought to the front of world attention our Manipal Academy of Higher Education. With your strong academic background nurtured at Manipal, it is no wonder you could scale new heights in your professional career. With your dedication and perseverance, you could catch the attention of your superior officers during your last 22 years of service in the Company which has now enabled you to get elevated to its top position. You have set a shining example to the present students of our MIT and other institutions how with dedicated study and an inquisitive mind, one can master the subjects of their choice to make a mark in their future professional career.
On behalf of the entire Manipal Team, I have great pleasure in congratulating you on your elevation to the coveted position which has made Manipal attract world attention all the more. May God bless you with health, happiness and prosperity.
When you come to India next time, please do visit our Manipal campus and see the developments which have been possible because of the earnest efforts of our students and faculty and in addition to the outstanding services rendered by our alumni the world over.
With kind regards
Yours sincerely
Dr.Ramdas M.Pai
President & Chancellor
Manipal Academy of Higher Education
Manipal 576 104

"The Third CEO of Microsoft" Click here