Manipal Academy of Higher Education celebrates World Environment Day
Rally by over 800 students, planting of saplings and speeches to create awareness mark the day.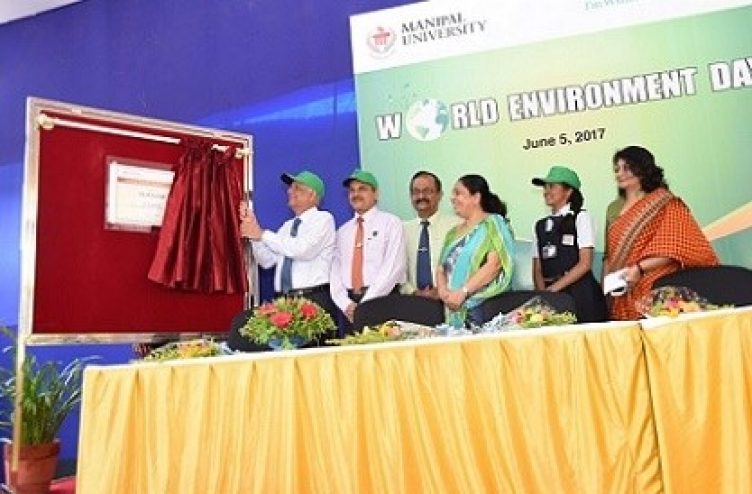 "Connecting people to nature" is the theme for World Environment Day 2017. There's no better way to connect to nature than to get close to it. And Manipal Academy of Higher Education, which has one of the best green campuses in the country, celebrates the Day by creating awareness among the younger generation. On Monday, over 800 students belonging to schools of Academy of General Education and Dr TMA Pai Foundation took part in a rally and then planted saplings.
The rally started at the Planetarium in School of Life Sciences campus and culminated at the 18th Block of MIT Hostels where 200 saplings were planted. On the occasion, a two-acre area identified to grow trees was also inaugurated by Pro Chancellor, Dr H.S. Ballal as part of MIT's Diamond Jubilee Celebrations. The place is called "Vajravana" and will have a few species of timber.
"Vajravana, the proposed green patch will, in years to come, contribute positively to the environment," said Dr BHV Pai, Joint Director MIT while welcoming the gathering.   As is the practice, one student talks about environment. This time it was Kumari Bhavana K.B., a student of Sharada Residential School Kunjibettu who spoke on the subject. She urged the students to become active agents of eco-friendly development. The theme this year encourages us to think how we can be part of nature. "If we keep our planet healthy, we can keep ourselves healthy too," she said.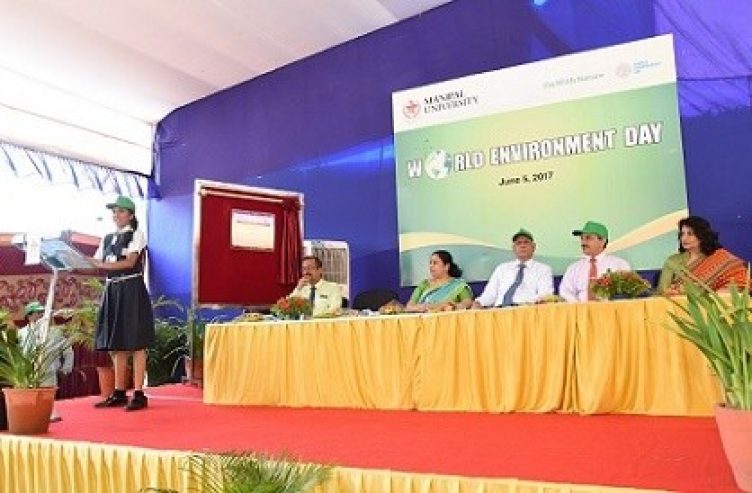 Bhavana shared a few tips with the students to raise awareness about a friendly environment. "Plant saplings and take care of it like your pets; carry lunch boxes which are reusable; carry water bottle which are refillable; turn off the water taps while brushing your teeth; turn off lights when leaving a room; use bicycles for short distances; avoid wastage of food, planting saplings, do not litter and more".
Pro Vice Chancellor and Dean KMC, Manipal Dr Poornima Baliga who delivered the environment day message said, "This day reminds us of our responsibility towards the sustainable use of resources. Our ancestors gave us clean rivers, clean air and rich forest teaching us wisdom of nature and environment. At Manipal Academy of Higher Education we celebrate this day by planting saplings to make our atmosphere and environment pollution free and also to create positive energy and positive environmental action. We need to protect and preserve nature because we intimately depend on that".
She called upon professionals, teachers and students to make environmental protection, nature and biodiversity conservation a strong social movement. Let's pledge to protect mother Earth. Environment is a gift to us, save it and secure it. Director Student Affairs, Dr Suma Nair proposed the vote of thanks.