Students told not to compromise on core values, make a difference in people's lives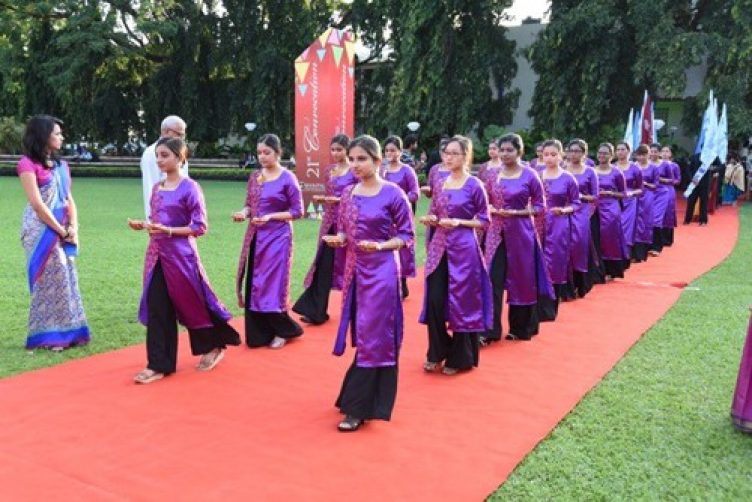 The CEO of Philips Innovation Campus, Bangalore, Mr M.R. Srinivas Prasad in an inspiring speech to the graduating students of Manipal Academy of Higher Education, Manipal at the 21st Convocation at KMC Greens on November 25, 2015 said, "The satisfaction from success is not about achieving it, but about what you make of it". He shared defining moments in his life with the students to make his point and spoke of the interesting challenges he overcame with grit & determination to make it to where he is right now. And, his advice to them was not to compromise on core values.
He told about them the challenges while stepping out into the real world of tomorrow after leaving the portals of this great university, and come what may, hold on to your core values he said.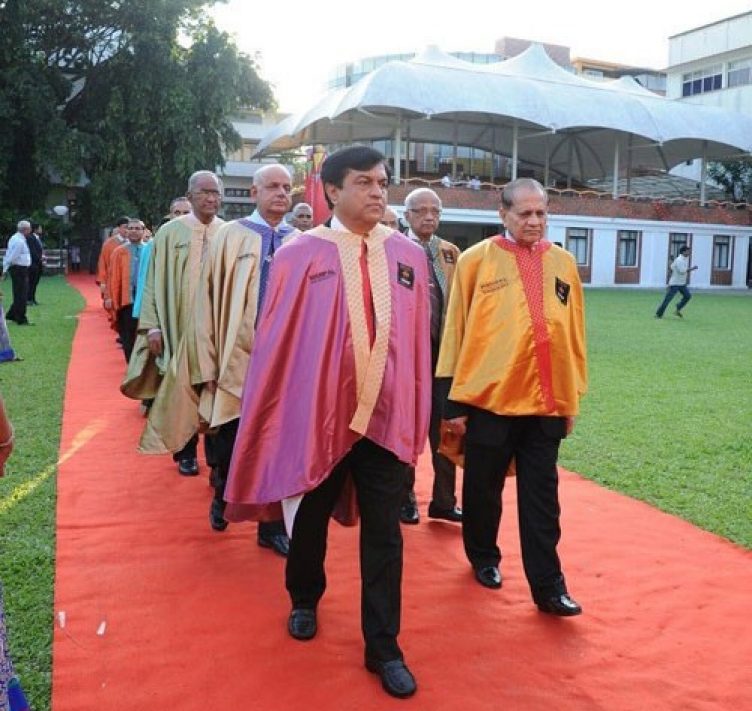 "Some of the basic values and beliefs that you have grown up with will come under attack. But never compromise on your core values come what may. Do what you love to do, but don't forget to make a difference to people's lives as you go along. This will set you on the right path to success," he said.
Mr Prasad got his inspiration from his father, a retired professor from the Indian Institute of Science. "As a student, given a choice I loved to play cricket and listen to cricket commentaries". He has even failed in class due to his love for the game. But his parents encouraged him to believe in himself and work harder. "My ambition was to become a scientist and I wanted to continue playing cricket also. That was a challenge and a defining moment in my life".
He spoke of another challenge he overcame. "I hated Physics at one point of time and was one of the reasons for my failure in a mid-term exams. But it became my favourite subject later. So much so that I eventually became an electronics engineer. Then I wanted to complete my post graduate studies to pursue my dream of becoming a scientist".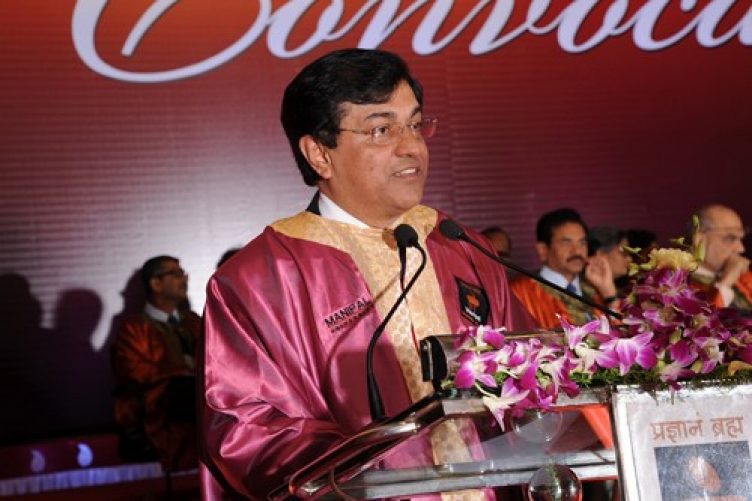 However, that didn't happen as he was keen to continue playing cricket, being a regular member of the Karnataka Ranji Trophy squad and may have even had a chance of playing for the country. But later, he had to give it up to pursue a career. "That was a conscious choice I made to pursue a career in the corporate world," he said.
"Cricket has played an important part in making me the person I am today. Balancing cricket and a career was never easy," he said. The important advice he had for the students was to take calculated risks and learn from failures. "You will fall down several times but you need to have the courage to stand up stronger every time you fall down. Life is a wonderful learning journey. The more you share the more you learn. Don't forget to be a student all your life. You will need to work hard to climb up the career ladder".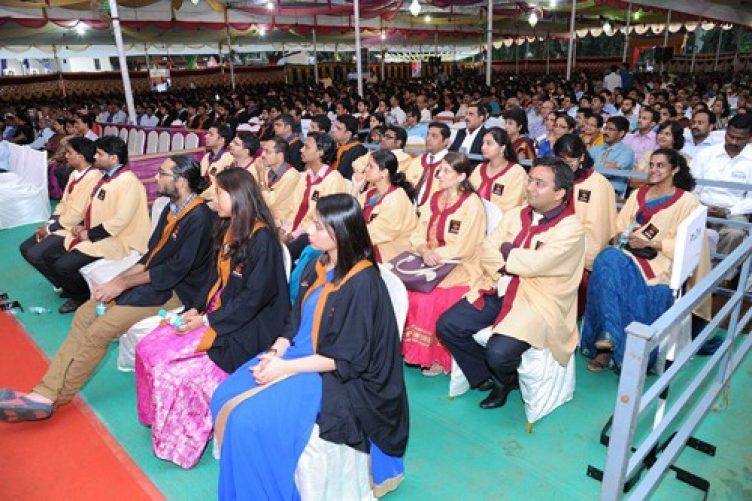 Prof Parvadhavardhani Gopalakrishnan, Principal Welcomegroup Graduate School of Hotel Administration welcomed the gathering and Dr Poornima Baliga, Dean Kasturba Medical College, Manipal gave the overview of the University.
Gold medal winners were: Rashmita Mohile, (BHM, Welcomgroup Graduate School of Hotel Administration), Tenzin Yangzom (BSc Nursing, Manipal College of Nursing, Mangalore) and Aalok Jairaj Varma (BSc Biotechnology, Manipal School of Life Sciences, Manipal).