Team SolarMobil's car best among 5794 entries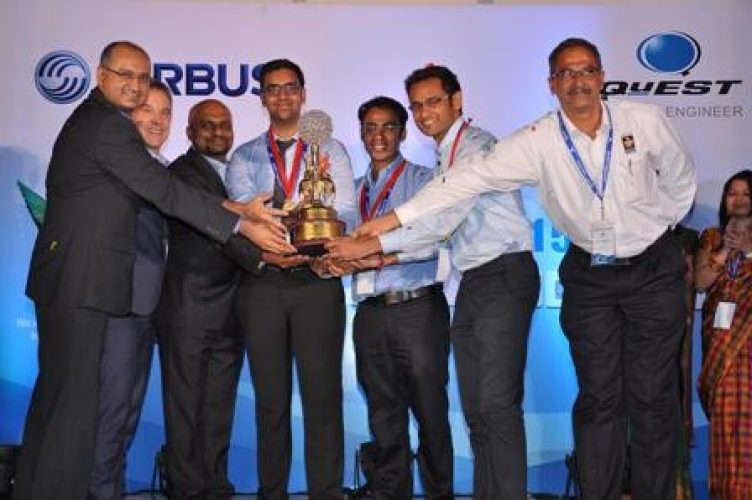 Engineering students of Manipal Institute of Technology (MIT), Manipal Academy of Higher Education came up with yet another great performance when the solar car invented by them, "Team SolarMobil" was awarded the first prize at the QuEST Ingenium 2015 in Bengaluru on September 15, 2015. It was a tremendous achievement considering the fact that the team emerged the best from 5794 entries across the country. This event was organized by QuEST Global and co-sponsored by Airbus, Qatar Airways, Aequs and ANSYS.
The car took almost two years to be completed and cost about Rs 15 lakhs. Twenty seven students drawn from different disciplines built the car. Darshan Mehta, a third year Mechanical student said, "It was very exciting experience. I also feel we will need to take it to the next level. And for that we need support from industries. The team aims to build solar vehicles for a clean future and abide by its motto of 'Imagineering the future'.
The team has built two prototypes – The FREYR-1 and SERVe (Solar Electric Road Vehicle). With FREYR-1, SolarMobil became the third Indian team to fabricate a solar car from scratch. SERVe is a two seater four wheeler solar vehicle. The car weighs 590kgs with a maximum speed of 60kmph.The battery storage is 6.5kWh and sustain up to 100kms when fully charged and Solar panels that can generate 1KW energy. The body is Glass Fibre Reinforced Plastic (GFRP) and the suspension has been tested for the Indian Roads.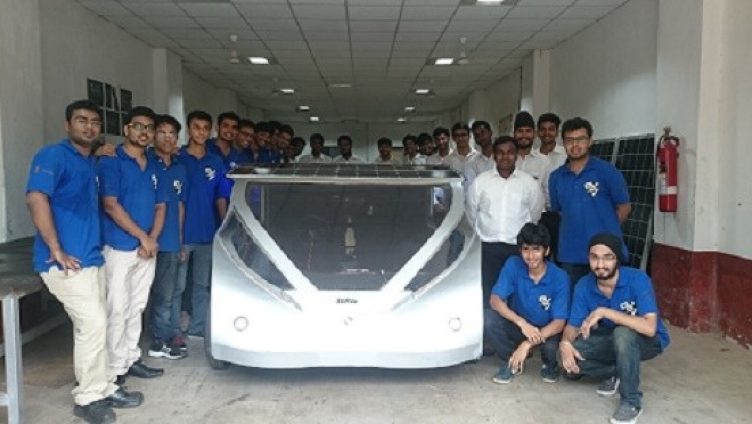 Team SolarMobil was among the top 10 on September 14. "That came as a big surprise to us," said faculty coordinator, Umananda K.V. of Aeronautics and Automobile department. The team got a prize money of Rs one lakh and three of them have been assured a visit to Airbus in Germany. Twenty students made the car. It is a two seater passenger vehicle called "SERve" – Solar Electric Road Vehicle with provision for two additional seats.
"Manipal Academy of Higher Education and MIT have supported us in making this dream car become a reality. It was manufactured in house. I have seen them toil to complete it. They used to work late into night and sometimes into the wee hours of the next day. All of them were enthusiastic. Even Tata solar has supported us with the solar panel. We are now planning to have a geared car," Umananda said.
The Vice Chancellor, Manipal Academy of Higher Education, Dr H Vinod Bhat congratulated Team SolarMobil and said, "This is a commanding performance. It is a remarkable achievement to emerge winners from 5000-odd entries is a feat in itself. I am sure the team will improve on this version the next time." The car also came in for appreciation from Dr Ajit Prabhu, CEO, Quest Global, Mr Martin Gehle, Head of Engineering, Airbus, Dr Mylswamy Annadurai, Director ISRO Satellite Centre and others at the function in Bengaluru.