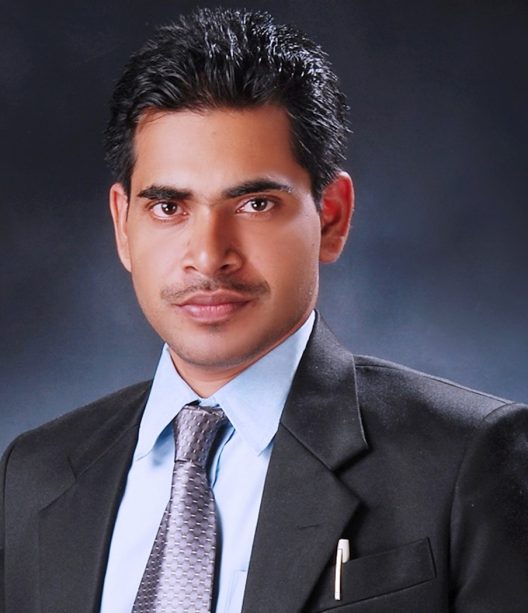 Assistant Professor - Senior Scale
Department of Medical Imaging Technology
CURRENT ACADEMIC ROLE & RESPONSIBILITIES
 

Sushil Yadav is Assistant Professor - Senior Scale in the Department Medical Imaging Technology, SOAHS, Manipal.

He :

Coordinator -Msc. MIT,
Dept. IMS coordinator
SUBJECTS CURRENTLY TEACHING
| Subject | Subject code | Semester |
| --- | --- | --- |
| Radiation Physics | MIT 101 | BSc. MIT, 1st Semester |
| New Imaging Modalities & Recent Advances | | BSc. MIT, 3rd Year |
| Advanced Techniques & Instruments of Ultrasound | MIT 201 | MSc. MIT 2nd Semester |
| Advanced Techniques & Instruments of MRI | MIT 401 | Msc. MIT, 4th Semester |
ACADEMIC QUALIFICATIONS
| Degree | Specialisation | Institute | Year of passing |
| --- | --- | --- | --- |
| BSc. MIT | Medical Imaging Technology | SOAHS, MU | 2006 |
| MSc. MIT | Medical Imaging Technology | SOAHS, MU | 2010 |
Experience
| Institution / Organisation | Designation | Role | Tenure |
| --- | --- | --- | --- |
| SOAHS | Assistant professor- Senior Scale | | Dec 2010 -present |
| SOAHS | Assistant Professor | | 209-2010 |
| SOAHS | Lecturer | | 2006-2009 |
AREAS OF INTEREST, EXPERTISE AND RESEARCH
Area of Interest
Physics of Medical Imaging, Radiation Safety, MRI
Area of Research
Medical Imaging
Professional Affiliations & Contributions
·         Life Member of Indian Association of Radiological Technologists (Membership no: 2439)
·         Life time member of Karnataka Medical Radiographers and Allied Technologists Association
Comparison of Main Pulmonary artery Diameter between Patients with Pulmonary artery Hypertension and Asymptomatic Adults using Computed Tomography.
International Journal of Pharma and Bio Sciences, 6(4). PP (B) 211 – 215. ISSN 0975-6299
Comparison of radiation dose in brain imaging between 64 slice and 16 slice Ct.
International Journal of Scientific Research, 4 (6). pp. 394-395. ISSN 2277 - 8179
Estimating the clinical diagnosis and radiological diagnosis in brain computed tomography.
International Journal of Scientific Research, 4 (6). pp. 224-225. ISSN 2277 – 8179
Sexual Dimorphism of the Sacrum in South Indian Population Using MRI
Comparison of Radiation Dose in Brain Imaging Between 64 Slice and 16 Slice CT
Estimating The Clinical Diagnosis And Radiological Diagnosis in Brain Computed Tomography
Comparison of Effective Dose between Adult and Pediatrics Brain Using Dose Length Product
Comparison of Pulmonary Artery Diameter Between Patients with Pulmonary Artery Hypertension and Asymptomatic Adults Using Computer Tomography
Effect of 300 Angle Board for Demonstrating Intra Patellar Joint Space in Skyline Projection of Knee Joint