The Department of Pharmacology, catering to pharmacy students, started in 1965 at Kasturba Medical College. Eminent medical pharmacologists like Dr. V K Bopardikar, Dr. M N Guruswami and Dr. Druva Ranganath Kulkarni were the first three heads of the department.  Dr. Bopardikar initially taught pharmacology to D Pharm students. When the College of Pharmacy launched their B Pharm (1965) and M Pharm (1971) programs, faculty to teach the new programs to the students were recruited. Teachers with MSc (Pharmacology) handled the pharmacy students for several years before the recruitment of staff with M Pharm qualification. Among them were Mr. K Ramabadran, Mr A Chandra Bose and Mrs. Sesharatnam who were alumni of JIPMER Pondicherry (now Puducherry). Besides, a few who qualified with MSc from KMC Manipal also became faculty members. These were: R P Sequeira, M Bansinath and Ms. Hema S Iyer. After these teachers left KMC for better prospects elsewhere, M Pharm-qualified teachers were appointed. Mr. Ravindranath Shanbhag, Ms. Padma G M Rao, Mr. K V S R G Prasad, Mr. C Mallikarjuna Rao, Dr. Hrishikeshavan and Ms. J Prathiba. Faculty with MD in Pharmacology also were involved in M Pharm and PhD teaching and mentoring. The late Mr. Kiran Shankar (former Vice President, Marketing, Wintac, Bengaluru) was the first student who secured M Pharm in Pharmacology. 
Manipal College of Pharmaceutical Sciences got its full-fledged, independent pharmacology department on 1 November 2001 when faculty hitherto associated with pharmacy programmes from KMC were transferred to MCOPS.  Dr Ravindranath Shanbhag was the first to head the new department. The present principal of MCOPS, Dr C Mallikarjuna Rao, succeeded Dr. Shanbhag, and was at the helm for 10 years. From 2014 until 2021, Dr. K Sreedhar R Pai headed the department. Currently, Dr. K Nandakumar is heading the department.  
The department has grown in men and materials - faculty and infrastructure since it moved to MCOPS. The ten faculty members all are doctorate degree holders. The department also has a supporting staff of seven. Currently, there are twenty-five full-time research scholars pursuing their PhD. Now housed in a spacious four-storeyed building, the department has three big laboratories, a cell culture lab, library, air-conditioned seminar and instrument rooms, faculty rooms and office room. The three big labs, named after former illustrious professors, Bopardikar, Guruswami and Kulkarni, are used for B Pharm, M Pharm-I practical and M Pharm-II research. Besides facilities for isolated tissue and simple in vivo experiments, these labs have premier instruments for several drug evaluation procedures. Just to name a few: Ugo Basile plethysmometer, analgesiometer, Hargreaves apparatus, Power Lab and so on. The instrument room has some of the sophisticated, state-of-art instruments, mainly acquired through grants secured from funding agencies by faculty. The flow cytometer, HPLC, fluorescent microscope, inverted microscope, UV spectrophotometer, ELISA plate reader, gel documentation system, Trans Blot (for Western Blot) and CO2 incubator are some of the notable instruments that support high quality research work. B Pharm students have pharmacology in the third and final years of their four-year programme. For Pharm D, pharmacology is taught in the second and third years. The Department of Pharmacology is handling physiology for first year B Pharm and Pharm D students. 
The first research publication from the pharmacology department goes to the credit of the team of Ramabadran K, Bansinath M and Guruswami M N, who published it in the prestigious international journal, the Journal of Pharmaceutical Sciences.
Program

MPharm Pharmacology
This is a two-year program comprising four semesters designed to provide advanced training in various aspects of pharmacology, molecular biology, pre-clinical & clinical drug development and pharmacotherapeutics. There are excellent experiments to be carried out in each of these areas, which equip the student with skills for research. The program has tremendous scope and students who emerge successfully have various career options. They are a much sought-after tribe in academia and industry. They can enter the teaching profession, find employment in pharmaceutical companies in R&D, clinical research organizations, medical writing as well as in research.
The department has succeeded in finding suitable employment for those who have completed MPharm. Many of our alumni are very well placed, either in India or abroad.
The annual intake of MPharm pharmacology branch is fifteen students.
MPharm Pharmacology Programme Educational Objectives [PEOs]
MPharm Pharmacology Programme Outcomes [POs]
MPharm Pharmacology Course Outcomes [COs]
Click to view Regulations for MPharm Pharmacology programme
Why Pharmacology as a career option?
Pharmacology is a subject, which connects the other disciplines of pharmaceutical sciences with medicine. This branch of science equips a student with the ability to appreciate the establishment of dose, dosage, efficacy, and safety of medicines, their mechanisms, and disposition. Pharmacology gives immense scope for exploration into diversified subdomains such as signaling and molecular mechanisms of medicines, clinical pharmacology and biopharmaceutics, non-clinical and clinical trials. This opens up opportunities for further academic upgradation, sometimes with funded research projects of national importance supported by government funding agencies.
The pharmaceutical industry, especially clinical research organizations offers a variety of career opportunities in different business verticals such as basic pharmacological research, pre-clinical toxicology, clinical pharmacology, quality assurance and compliance, medical/scientific writing, pharmacovigilance, marketing (scientific/product management) and many more…
Course Training for MPharm
The department imparts training in the following subjects which facilitates the students to build their theoretical and practical knowledge
Semester I [part-1]
PQA-MPL101T: Modern Pharmaceutical Analytical Techniques
PHA-MPL102T: Advanced Pharmacology-I
PHA-MPL103T: Pharmacological and Toxicological Screening Methods-I
PHA-MPL104T: Cellular and Molecular Pharmacology
PHA-MPL105P: Pharmacology Practical I
PHA-MPL106S: Seminar
Semester II [part-1]
PHA-MPL201T: Advanced Pharmacology- II
PHA-MPL202T: Pharmacological and Toxicological Screening Methods- II
PHA-MPL203T: Principles of Drug Discovery
PHA-MPL204T: Clinical Research and Pharmacovigilance
PHA-MPL205P: Pharmacology Practical II
PHA-MPL206S: Seminar
Semesters III and IV [part-2]
PHA-MRM301T: Research Methodology and Biostatistics
MJC 302P: Journal Club
MRW 401P: Research work**
**Research work for projects on various topics like:

Toxicity studies
Screening of new chemical entities for pharmacological activities
In-vitro and in-vivo experiments
Elucidation of cellular and molecular mechanisms
Drug interactions
Pharmacokinetic studies
Students have undergone internships during MPharm part-2 at Aurigene, Dr. Reddy's, Novartis, etc
Job options
Preclinical in-vitro/in-vivo Research
Clinical Case Manager
Clinical Case & Data Analyst
Clinical Research Associate
Scientific Communications
Medical Writing
Regulatory Prototyping
Regulatory Specialist in Clinical Research/Healthcare/Consumer Products/Patient Services/Quality & Compliance
Drug Safety Associate
Pharmacovigilance
Business Analyst
Business Development Officer
Academia
Further opportunities
MPharm students can pursue PhD, both in India and abroad
Junior research fellow [JRF] in Government of India funded and industrial projects
Core Competencies
Tissue-based experiments
Animal handling
In-vivo and in-vitro pharmacological experimentation
Academic pre-requisites of clinical research
Key Features
Finest infrastructure with sophisticated and well-equipped laboratories.
Hands-on training in-vitro and in-vivo experimental pharmacology.
Full-fledged cell culture lab (Western blotting, PCR, flow cytometry, cell analyzer).
Technical skills in instrument handling (HPLC, Electrophoresis, Fluorescent imaging).
Industry sponsored projects to provide a rich experience to research scholars and MPharm students.
Research
The Department of Pharmacology has top-drawer facilities for research. Research in cancer, metabolic disorders, inflammatory diseases, chemoprevention, wound healing and tissue repair, neuro-pharmacology, diabetes, and psycho-pharmacology is being carried out in the department. Faculty, research scholars and postgraduate students are actively involved in research projects. A number of projects have received funding from AICTE, DBT, and DST. The department has developed tie-up with several industries to undertake work on their drugs and formulations. This is a win-win situation for the department as well as the company concerned. This also has paved the way for young MPharm degree holders to get a footing in research along with some financial assistance. Many of these candidates later get the opportunity to get into full-scale research leading to PhD. The Department of Pharmacology has thus helped many a candidate to work for the doctoral degree.
Browse the following link to view publications 
https://manipal.pure.elsevier.com/en/organisations/department-of-pharmacology-manipal-college-of-pharmaceutical-scie/publications/ 
Collaborations

Harvard University and Molecular Neurotherapy and Imaging Laboratory in the departments of Radiology and Neurology at Massachusetts General Hospital.
Griffith University, Australia
Enovate Bio Life, Mumbai
Wyoming University, USA
Indus Biotech, Pune
Placement                 
Eli Lilly & Company (India) Pvt. Ltd.
GlaxoSmithKline Pharmaceuticals Ltd
Novartis India Ltd.
SolutionEC Private Ltd.
Clarivate Analytics
Parexel International India
Merck India
Indegene Pvt. Ltd.
Springer Nature Technology and Publishing Solutions
Navya Technologies Pvt. Ltd.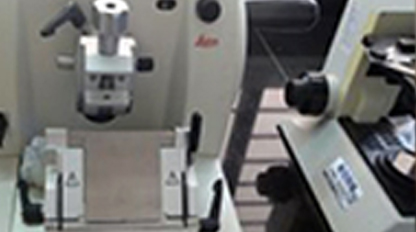 Instrumentation
State of art instrumentation facility for Cellular & molecular biology, analytical and bioanalytical studies. Department is having full access of Central animal house research facility.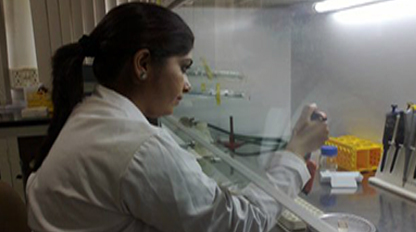 Industrial projects
Successfully completed more than 10 company sponsored toxicology projects and more than 30 efficacy testing projects. Recently two projects from biomedical devices testing has been completed. On an average every year department handles more than 4 industry projects.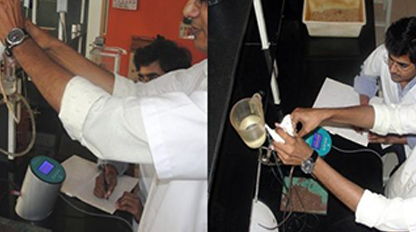 Research Projects
Different ongoing projects in the department are in the fields of metabolic disorder, sports medicine, hepatoprotection, neuroprotection, mood disorder, cancer, inflammation, wound healing etc.
Department of Pharmacology, MCOPS has best-in-class facilities for students of all constituent institutes

Research facilities
State-of-the-art animal house, breeding rooms and sophisticated instruments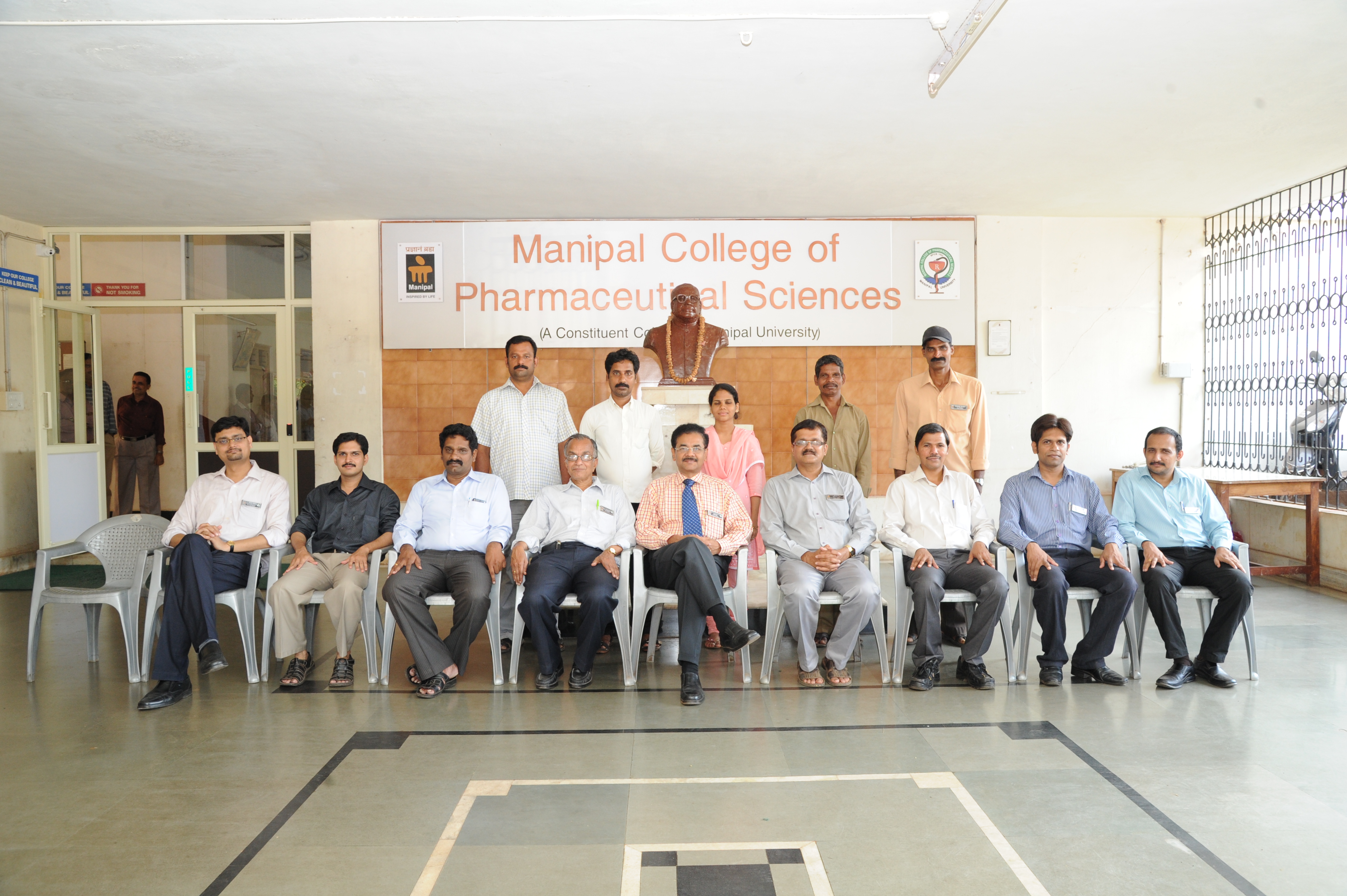 Staff and Students
Experienced teaching and supporting staff; dedicated students and research scholars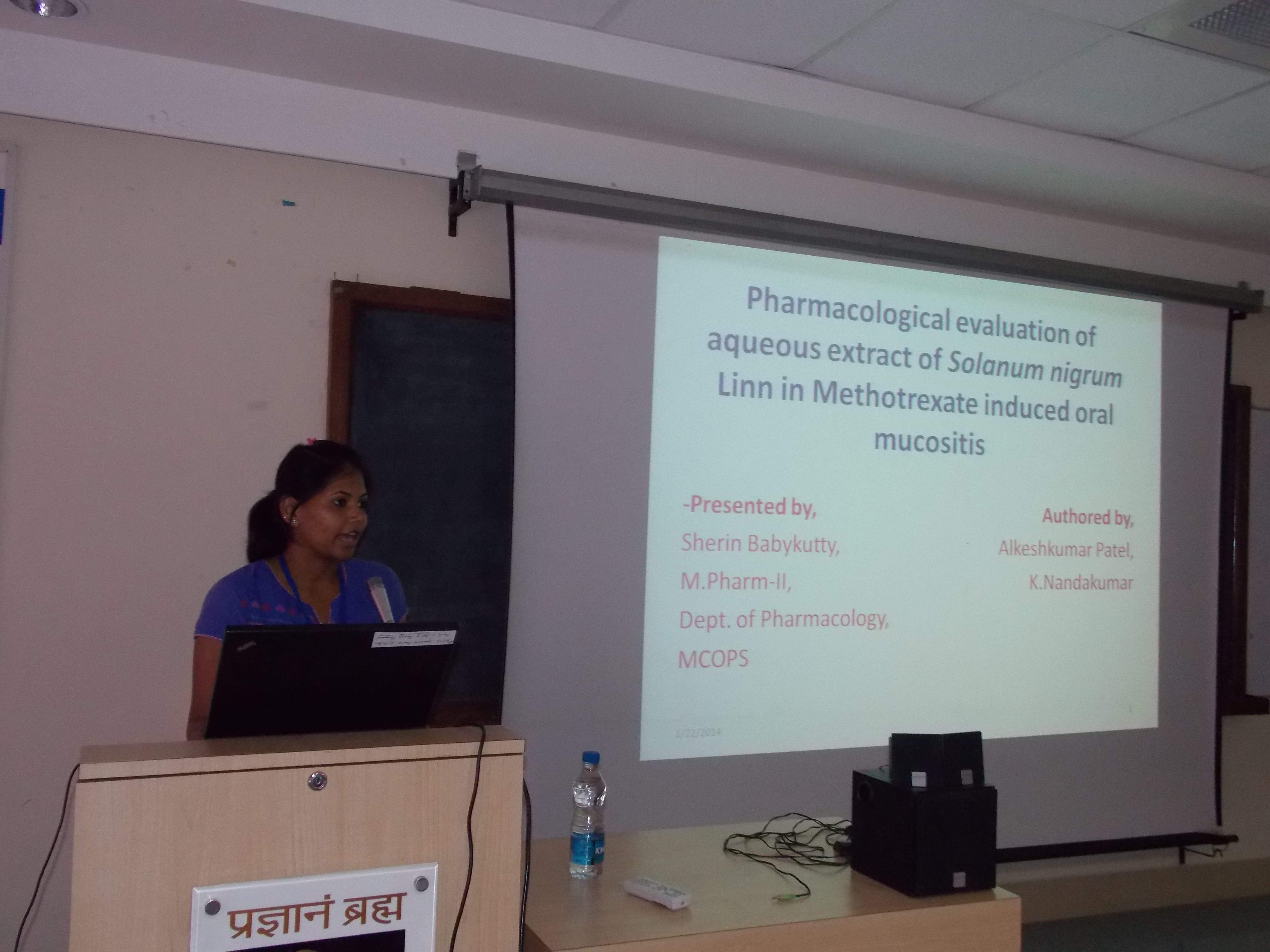 Activities
Departmental activities (guest lectures, post-graduate lecture updates, seminars, workshops, conference)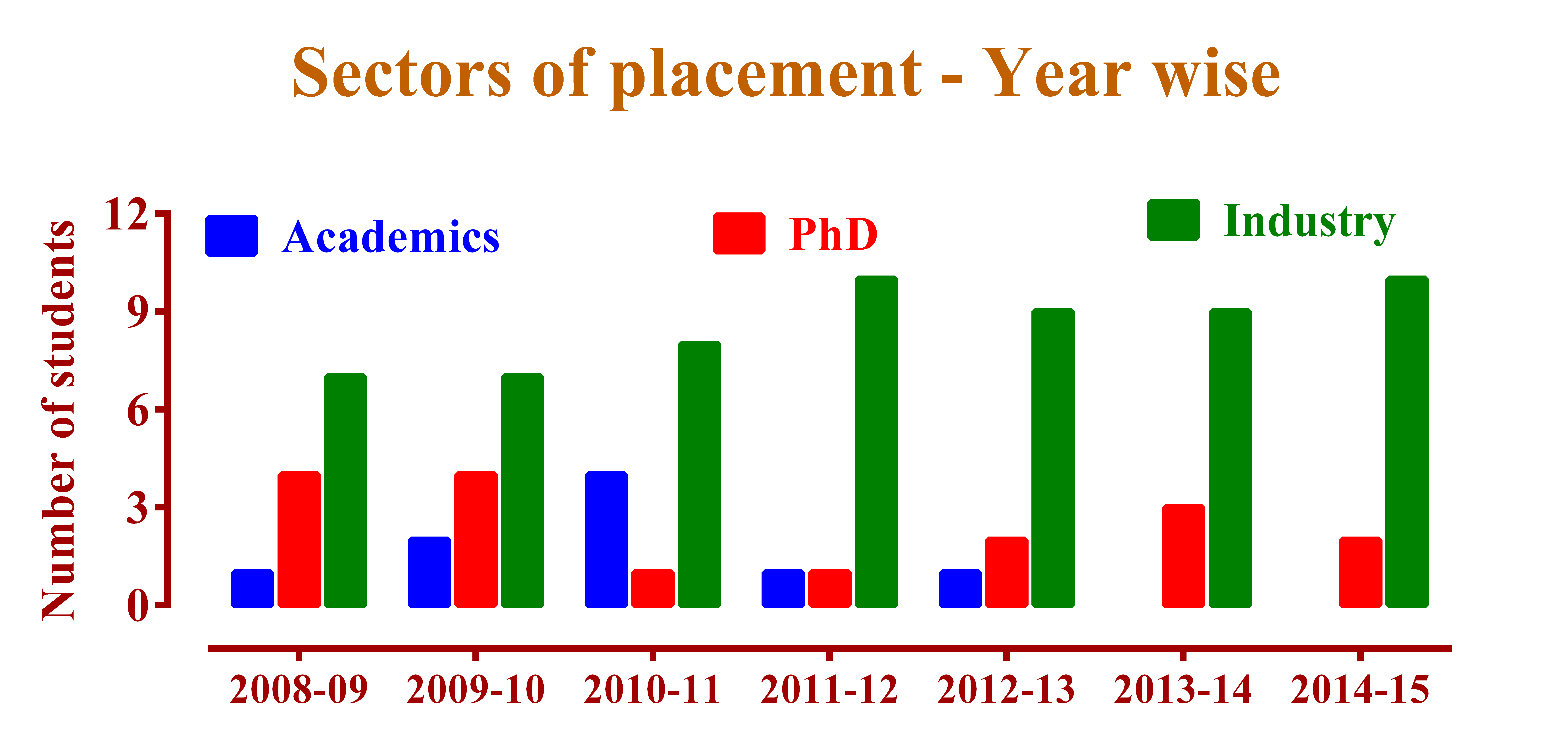 Placement
Placement in top pharmaceutical companies-Dr Reddy's, Mylan, Advinus, Novartis, Zydus, Ranbaxy

Department Library
Libraries give students access to study resources

Services
Department offers services such as research collaborations, sample analysis
Research & Publications
The Department of Pharmacology, MCOPS is involved in research along with its academic activities. From 2001 onwards until 2019, the department has published 250 research papers in reputed national and international journals. The staff, research scholars and postgraduate students have also attended national and international conferences and made paper/poster presentations of their research work. Cancer is one area where the department has contributed significantly. Besides, active research is currently on in wound repair, inflammation, diabetes, dyslipidemias, hypertension, learning and memory, Alzheimer's disease, Parkinsonism and behavioural studies. New targets for the treatment of these diseases are being sought through in vitro and in vivo experiments. The faculty and research scholars of the department have secured several grants to promote research. To put this in perspective, a few grants are being listed. They are All India Council of Technical Education's (AICTE) Research Promotion Scheme (RPS), Modernization and removal of obsolescence (MODROBS) and Career Award for Young Teachers; DST Fast-track Scheme for Young Scientists, etc. The department has labs dedicated for research. Research is supported by excellent lab facilities with sophisticated instruments, most of them procured through grants from funding agencies. Consequently, the department boasts the presence of Flow Cytometer, Western Blot set up, HPLC, gel documentation, ELISA plate reader, semi-auto analyser, inverted microscope, spectrophotometers, Ugo Basile plethysmometer, analgesimeter, Power Lab and so on. A cell culture lab helps experiments using cell lines. Work on cell lines is much more ethically acceptable than work on live animals. Tie-up with industries has given rise to research projects, beneficial to both the institution and industry concerned. A few candidates are able to carry out their PhD work in collaboration with industries. Plant extracts and compounds isolated from plants have been used for research. Significant work is in progress on developing new chemical entities (NCE) as drug candidates.
Testimonials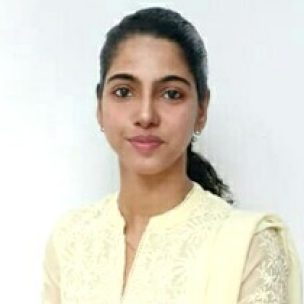 "I really loved being in MCOPS for two years and it was indeed a beautiful memory to cherish for a lifetime. The program and faculty, within, have given students, including me, meaningful opportunities to move beyond the college by putting theory into practice with a deeper understanding and greater passion for the subject. Choosing MCOPS for pursuing MPharm in Pharmacology was one of the best decisions I've made."
Jeena John
MPharm [2017-2019]
Research trainee (until May-2019)
Suven Life Sciences, Hyderabad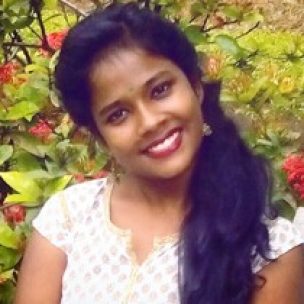 Pharmacology department of Manipal college of Pharmaceutical Sciences is one of the best departments I have ever come across. The faculty members make the learning easier and fun and the lab has all the facilities required for thorough learning of the subject. The teaching involves more of practical aspects rather than just the bookish knowledge, which made the subject easier for me to understand. The concepts imparted by my teachers will always remain with me and help in achieving greater heights in my career.
Aishwarya Iyengar
MPharm [2018-2020]
Senior Research Associate Trainee, Department of In-vivo Pharmacology, Syngene Bengaluru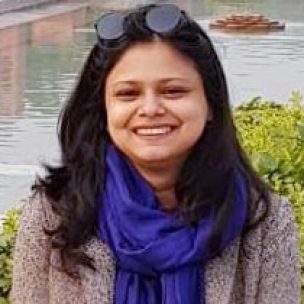 Having completed all of my higher education at MCOPS, I believe that it was where my true calling was nurtured by the best of professors and aided by the best of facilities including supporting staff, driving me to become a research scientist today. The college provides a wholesome atmosphere to students, including importance to extra-curricular activities, which goes a long way in shaping our abilities. I truly feel that my time in the student council as well as my term as the Cultural Secretary, helped me develop my interpersonal skills, to say the least. Additionally, as an MPharm student and further, as a PhD scholar at the Department of Pharmacology, I felt as though I was absorbed into a rare family, that helped me develop into a young pharmacologist, equipping me with the much needed tools which come handy every day at my present designation. I truly wish the students at MCOPS all the very best in their journey and hope they build memories as beautiful as mine.
Sanchari Basu
[BPharm: 2008-2012, MPharm: 2012-2014, PhD: 2015-2018]
Research Scientist (Pharmacology)
Sphaera Pharma Pvt. Ltd.
Manesar, Haryana