The Department of Pharmacy Practice of MCOPS, established at Kasturba Medical College Hospital, Manipal in 2001, specializes in Clinical Pharmacy services. The department caters to the needs of the clinicians and patients by undertaking services such as medication therapy management, patient counselling, drug information services, medication reconciliation, pharmacovigilance, periodic safety update report (PSUR), Clinical Research, health screening program, community outreach program and continuing Pharmacy education program. The expanding roles of the department include the application of evidence-based medicine towards patient safety, pharmaceutical care, pharmacogenomics, translational research and Clinical Research in disease management. The department has a team of 12 dedicated well-trained faculty with ample international exposure. The department has several collaborations with national and international institutes of repute. The department is a peripheral centre for the Pharmacovigilance program of India (PvPI). The department is recognized as a training centre for Pharmabridge program of the International Pharmaceutical Federation (FIP). Additionally, it is a Certara qualified training centre, which is a program designed to train students in India on the use of Certara software such as Phoenix WinNonlin. Faculties of the department are members in Kasturba hospital committees such as Tumour Board, Pharmacy & Therapeutic Committee and Institutional Ethics Committee. The department represents MAHE for Global TB Portal Consortium of the National Institute of Health (NIH). The faculty of the department also part of Global Cancer Consortium. The faculties have won various national and international scholarships and awards from ISPOR, ISPE, NPS, CICS, CSIR, DST, ICMR, ACCP/ISoP etc. Our research activities are funded by several governmental funding agencies such as ICMR, DST, DHR and AICTE and foreign grants from the National Institute of Health (NIH), USA, and Griffith University, Australia. The departmental h-index (scopus) of 40 demonstrates our scholarly influence.
The faculty members have been trained at first-rate universities and hospitals abroad including the University of Michigan, University of Southern California, Tufts Medical Centre, Boston Children's Hospital of Eastern Ontario, Canada, Uppsala University, Sweden, to name a few. We have expertise in diverse areas such as Medication review, Patient safety programs, Pharmacometrics, Pharmacogenomics, Pharmacoeconomics, Clinical Toxicology, Antibiotic stewardship, Assessment of evidence for therapeutics, Translational research, and Clinical Research, etc. To foster operational research, the department has five centres: 1) Centre for Translational Research 2) Centre for Toxicovigilance and Drug Safety 3) Centre for Pharmaceutical Care 4) Centre for Pharmacometrics and 5) Centre for Public Health Pharmacy. In addition, a students' club 'Pharmacy Literacy Club'  (PLC) to provide a platform for skill development and self learning. The department periodically organizes workshops, seminars, symposiums and conferences at the national and international levels. One of such annual program is International Conference on Clinical Pharmacy (CPCON). Clinical skill development and hands-on training are offered to working pharmacists, Clinical Pharmacy training for national and international students and Clinical Research Support.
Click to view Regulations for MPharm Pharmacy Practice programme
Key features:
Best-in-class infrastructure
Internationally trained faculty
Accomplished Alumni in key positions all over the world
More than 20 years of experience in Clinical Pharmacy education and practice
International student exchange programs
Peripheral centre of Pharmacovigilance Program of India
Periodic Safety Update Report (PSUR) coordinating centre of  Kasturba Hospital
Collaborations with universities abroad
Industry-standard data analysis software
Continuing Pharmacy Educational Programs
Community outreach programs
DigiDose - a quarterly newsletter
Core competencies:
Pharmaceutical care services
Drug and poison information services
Pharmacovigilance
Pharmacometrics
Pharmacogenomics
Pharmacoeconomics
Clinical Toxicology
Clinical Research
Clinical Translational Research 
Antibiotic stewardship
Pharmacoepidemiology
Drug Utilization and Evaluation
Systematic review and Meta-analysis
Out-come studies in critical care (Risk assessment and prediction modeling)
COLLABORATIONS
International level
National Institute of Health, USA

University of Southern California, USA
University of Kentucky, USA
Griffith University, Australia
AIMST University, Malaysia

RAK College of Pharmaceutical Sciences, UAE
National level
All India Institute of Medical Sciences, Jodhpur
All India Institute of Medical Sciences, Bhopal
Tata Memorial Hospital, Mumbai
Magna Healthcare, Bangalore
Anthem Biosciences, Bangalore
Nerve 24, Mumbai
Novartis Healthcare, Hyderabad
Muscle Infotech, Bangalore
Medorganics, Bangalore
PROGRAMS
PharmD, PharmD (PB) and MPharm in Pharmacy Practice
1. PharmD Program: A six-year professional program leading to a Doctor of Pharmacy degree. This course is unique because it combines the development and application of advanced Clinical Pharmacy skills with contextual research. The program emphasizes an integrated, problem-based approach to disease management, which constitutes the core of the didactic study plan. PharmD comprises of five years of classroom/hospital-based didactic study and a research project followed by one-year's internship. Core subjects include Pharmacotherapeutics, hospital and Community Pharmacy, Clinical Pharmacy, Clinical Toxicology, Clinical Research, Pharmacoepidemiology and Pharmacoeconomics, Biopharmaceutics and Pharmacokinetics, Biostatistics and Research Methodology and Clerkship. The first batch graduated in June 2014.
PharmD  Programme Educational Objectives [PEOs]
PharmD Programme Outcomes [POs]
2. PharmD (PB) Program:  A three-year program, which includes two years of didactic study (similar to Pharm D), a research project and one-year internship, empowers practicing pharmacists to assume leadership roles that drive professional enrichment. The first batch graduated in August 2011.
PharmD-PB  Programme Educational Objectives [PEOs]
PharmD-PB Programme Outcomes [POs]
PharmD-PB Course Outcomes [COs]
3. MPharm- Pharmacy Practice: Four semesters (Two academic years) of Curriculum constitutes two semesters of classroom/hospital-based didactic study (the abbreviated and intensive version of PharmD curriculum), followed by two semesters of research work.  The broad curriculum offers extensive opportunities that lead to careers in health systems, community Pharmacy, pharmaceutical companies, government, and other public sectors, as well as academic careers. The first batch graduated in 2003.
MPharm Pharmacy Practice Programme Educational Objectives [PEOs]
MPharm Pharmacy Practice Programme Outcomes [POs]
MPharm Pharmacy Practice Course Outcomes [COs]
4. Certificate Course in Translational Research: One week of the course covers fundamentals and hands-on training in translational research from bench-to-bed and vice-versa offering two credits. The first batch started in 2019. For more details, click here
PHARMACY PRACTICE SERVICES
1. Medication Therapy Management: Customized educational interventions to prevent underutilization, overutilization, inappropriate use, and abuse of certain drugs.
2. Patient Counseling:  Our services go well beyond evaluating patients' drug profiles. Motivational interviews investigate why patients take medications improperly, break communication barriers with patients and improve their health outcomes by enhancing compliance with physicians' recommendations.
3. Drug Information Services:  Provides timely, evidence-based drug information to promote safe, rational use of medications.
4. Clinical Toxicology Services: The services include poison information and Toxicology screening for accidental and intentional overdoses of medicines, illicit drugs, and toxins.
5. Medication reconciliation:  Compares patient's medication orders to medication history and helps avoid errors of omission, duplication, incorrect doses or timing and adverse drug-drug or drug-disease interactions.
6. Pharmacovigilance (Adverse drug reaction (ADR) monitoring and reporting): Ensures patient safety and involves causality assessment of Adverse Events, ADR reporting, and monitoring. We assist clinicians in the prevention and management of ADRs
7. Periodic Safety Update Report (PSUR): Periodical reporting of the complete safety experience of newly introduced drugs to regulatory authorities. This is a critical component of a nation-wide program for post-marketing surveillance (Phase-IV study). PSUR helps DCGI to make accurate and unbiased decisions for implementing drug safety. Our Department is the PSUR coordinating centre for Kasturba Hospital, Manipal. We also publish a quarterly PSUR Newsletter.
8. Health Screening Program: Enhances access to screening services to the poor. Our services include monitoring of blood pressure, blood cholesterol, body mass index, and blood glucose.
9. Community Outreach Program: Provides an opportunity to participate in several community health programs round the year, including immunization, patient safety, and health education, to raise awareness about drug use and abuse.
10. Continuing Pharmacy Education Program: We periodically organize workshops, seminars, symposiums and conferences at the national and international level. Clinical skill development and hands-on training are offered to working pharmacists
11. Clinical Pharmacy training for national and international students: We collaborate with many international universities through faculty/student exchange programs. Students from the United States, France and Seychelles and many Indian students from other universities/colleges receive training in Clinical Pharmacy services in our department.
12. Clinical Research Support: We implement, conduct and monitor Clinical Research, support physicians and other healthcare professionals in framing/executing research protocols and publishing research findings.
CAREER OPPORTUNITIES
The demand for trained pharmacy professionals has significantly increased in recent years due to the phenomenal growth of the health care services/ pharmaceutical industries. An ageing population, rising trends in chronic illnesses, enhanced insurance cover and higher disposable income are major contributing factors. Pharmacists are becoming more actively engaged in drug therapy decision-making and pharmaceutical care. There is a rising demand for pharmacists in a wide variety of occupational settings.
Following are some of the numerous and diverse career options available to PharmD/ MPharm (Pharmacy Practice) graduates.
1. Clinical Pharmacy Practice:
Pharmacists are increasingly partnering with physicians in assuming responsibility for medication therapy management, especially in chronic diseases such as diabetes, asthma, hypertension. Specialists are emerging in paediatrics, critical care, cardiology, surgery, psychopharmacol, neurology, infectious diseases, and drug information.
2. Community Pharmacy:
Community pharmacists often constitute the first line of health care. In addition to dispensing medications and monitoring patients for adverse effects and drug interactions, pharmacists provide important counseling services in the choice of over-the-counter medications, referrals to other healthcare providers and healthcare screening programs.
3. Public Services:
State and Central Government Agencies such as State Pharmacy Councils, Central Drugs Standard Control Organization (CDSCO), Indian Pharmacopoeia Commission (IPC) require skilled pharmacists as regulators.
4. Home Healthcare:
Patients formerly treated in a hospital setting are now receiving professional home care. PharmD/MPharm (Pharmacy Practice) graduates can dispense medication, and assist in the administration of intravenous antibiotics, pain management medication, and chemotherapy. Pharmacists can potentially follow practices already prevalent in developed countries in monitoring the patient's progress, adjusting therapy as needed.
5. Hospital Pharmacy:
Pharmacists in hospitals have a tremendously expanded role within this traditional role. Pharmacist manages operations and plays a decisive role in Pharmacy administration.
6. Managed care:
Popular in developed countries, managed care is a cost-effective, comprehensive and integrated health care plan that emphasizes preventive care. Optimization of drug therapy, development of drug information, evaluation of therapeutic protocols, patient consultation and reducing avoidable hospital visits dominate the managed care environment.
7. The Pharmaceutical Industry:
The Pharmaceutical industry recognizes the need for technical proficiency among product development personnel. Additionally, skills in research and development provide numerous opportunities. Pharm Ds and M Pharms are actively recruited by major pharmaceutical manufacturers for managing pharmacovigilance, Clinical trials, medical writing, medical affairs, etc. 
8. Pharmacoeconomics:
Society's demand for experts in pharmaco-economics is steadily increasing. Governmental agencies, health insurance providers, professional associations, hospital administration departments, health care consultancy organizations, pharmaceutical companies are likely to recruit more experts in pharmaco-economics.
9. Pharmacy Education:
PharmD curriculum offers a strong foundation in health sciences. PharmD graduates regularly join various colleges that impart Clinical Pharmacy education and research.
10. Specialized Area Opportunities:
Pharmacists with expertise in specialized areas such as consultancy, legal practice, drug information, poison control, and Pharmacy affairs are gaining ground with time. PharmD and MPharm graduates can pursue a PhD to enter academic professions.
11. Research and Postdoc Opportunities:
PharmD graduates are eligible to directly join for Postdoc program in various foreign universities.
12. Foreign Pharmacy Licensure Examinations:
PharmD and MPharm (Pharmacy Practice) graduates are eligible to write various foreign Pharmacy licensure examinations including in the USA. It is one of the mandatory components of the licensure process of most of the Western countries and is used by the boards of Pharmacy as part of their assessment of a candidate's competence to practice as a pharmacist.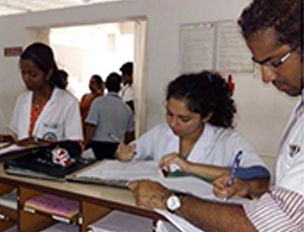 Academics
The department offers MPharm in Pharmacy Practice (since 2001), PharmD and a bridge course viz. Post-baccalaureate (PB) PharmD for BPharm graduates (since 2008). We also run a Doctoral program.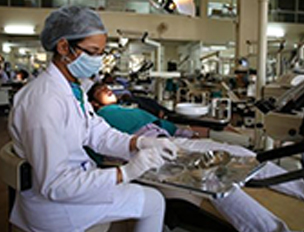 Research
The research department includes pharmacogenomics, pharmacometrics, pharmacoepidemiology, pharmacoeconomics, and clinical translational research. Several governmental funding agencies such as ICMR, DST, and AICTE provides funds for research activities.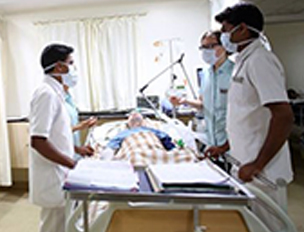 Pharmaceutical care
Moto of the department is to provide patient care and safety related to medicine use. In order to achieve the goal, round the clock clinical pharmacy services are offered.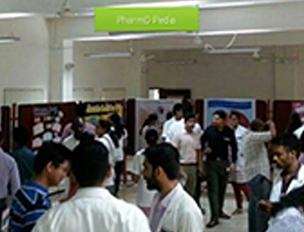 Clinical Pharmacy Conference
CPCON is an annual international clinical pharmacy conference organized by department of pharmacy practice since 2016. More than 700 delegates from 50 from national and international pharmacy colleges are participating each year.                                                                                                            
Department of Pharmacy Practice is equipped with well developed tertiary care hospital, well established drug information and patient counseling centre.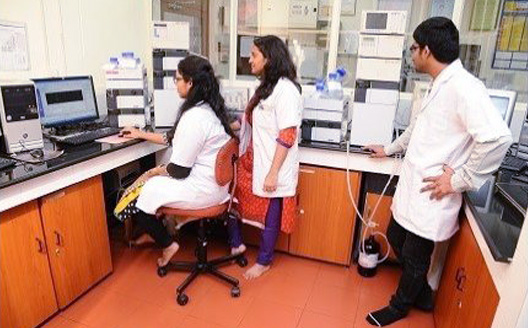 The department is equipped with industry standard software packages such as SPSS-20, Phoenix WinNonlin 8.1, and MedCalc, GraphPad Prism for clinical and pharmacokinetics data analysis for evidence synthesis; and drug information resources like Micromedex.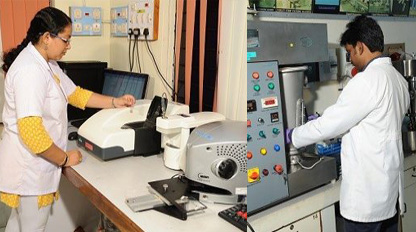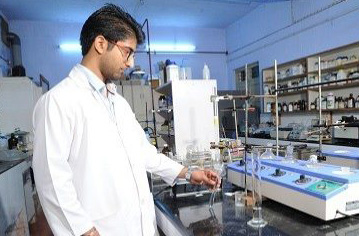 Centre for Toxicovigilance and Drug Safety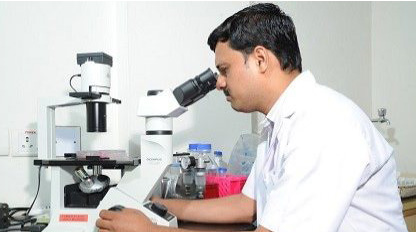 The department runs the 'Centre for Toxicovigilance and Drug Safety' established under MAHE as one of the Centres of Excellence.
Research & Publications
The areas of research include: • Adverse Drug Reactions • Periodic Safety Update Report (PSUR) • Drug Utilisation Studies • Pharmaco-economics Studies • Health Outcome Studies • Clinical Toxicological Studies • Therapeutic Drug Monitoring • Pharmacokinetics and Dynamics
Testimonials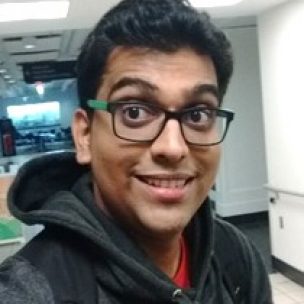 "During high school, I realized that I wanted to pursue a career in biological sciences. I came across MCOPS's student handbook, which details the program. I was so awe-struck that I applied immediately. In hindsight, it was the best decision I have taken to date. The professors are exemplary and the infrastructure brilliant. Manipal prepares you for the world. Not just for your career but cares for the holistic growth of the students. If you are thinking about pursuing a PharmD, Manipal is the place to be. It is miles ahead of the competition in every aspect. Look no further and be inspired by life!"
Dr. Ashwin Karanam
PharmD (PharmD: 2010- 2016)
PhD Student (Angela Birnbaum Lab)
Center for Clinical and Cognitive Neuropharmacology
Department of Experimental and Clinical Pharmacology
University of Minnesota, Minneapolis, USA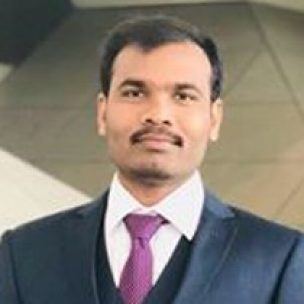 "The faculty at the department are exceptional and uncompromising to see their students succeed. I must mention, my faculty members are my extended family. Further, unparalleled access to the clinics [Kasturba Hospital], central library, and other infrastructure at the department provides students with every possible opportunity to broaden their skill set. Lastly, the congenial culture and serenity of the campus imbues confidence and unlocks hidden social potential. I congratulate every new student for choosing MCOPS and wish nothing but a wonderful learning experience. I am curious to see you all succeed"
Dr. Jagadeswara Rao Earla
PharmD, MBA, PhD (PharmD(PB):2009-2012)
Postdoctoral Fellow
Pharmaceutical Health Outcomes and Policy
University of Houston, Houston, Texas, USA.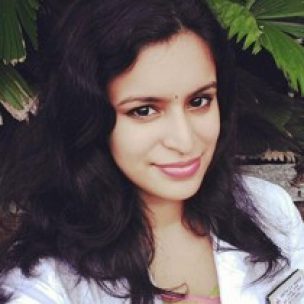 "The clinical experience and the basic research exposure from the Department of Pharmacy Practice had helped me adapt quickly and be confident in my job role. I do realize that the department had a significant role in shaping my personality and had always been approachable and supportive"
Dr. Kavitha Elsa Varghese
PharmD (PharmD: 2012-18 Batch)
Health Economics & Market Access Executive
Yes2Treatment Pvt.Ltd, Bangalore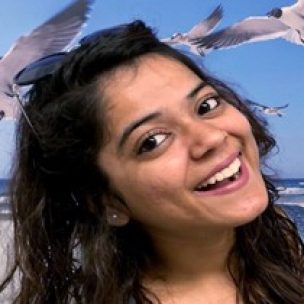 "Getting a postdoctoral fellowship wouldn't have been possible if it weren't for the faculty of MCOPS, especially the strong support and constant guidance of professors of the Department of Pharmacy Practice, MCOPS. The ardent and profound practical exposure I have imbibed here would not have been possible at any other institution in India, especially when it came to Pharmacometrics, so trust me when I say that this is the place where dreams come true."
Dr. Mitali Gaurav
PharmD (PharmD: 2011- 2017)
Pharmacometrician
Cognigen-A Simulations Plus Company
Lancaster, California, USA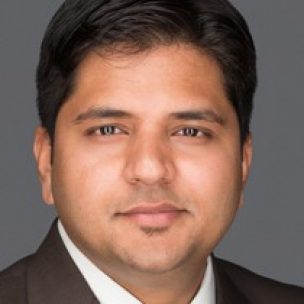 "With the constant support and guidance of the department, I not only succeeded in my academics but was also able to discover my career path, which led me to pursue higher studies in the United States. The department provides adequate resources and quality education to its students and enables them to be academically independent and extremely collaborative. Both academic and research experience that I gained in the department has helped me pursue becoming an independent researcher. There is no doubt that the education I received at the department has shaped and advanced my research career."
Dr. Shivanshu Awasthi
PharmD, MPH (PharmD: 2008 - 2014)
H Lee Moffitt Cancer Center & Research Institute
Tampa, Florida, USA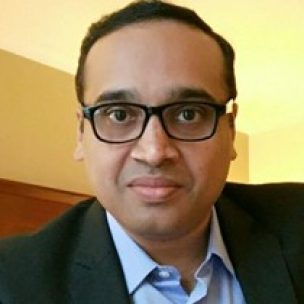 "I believe studying pharmacy practice has helped me gain confidence in understanding the nuances of pharmacotherapy. Pharmacy practice is a holistic course that deals with all aspects of pharmacy when applied practically. While I embraced the role of a clinical research professional, enhancement of my skills has been possible due to the strong foundation instilled during the two great years of studying pharmacy practice where I could interact with many professors in departments of medicine, pharmacy, forensic science and many more gaining the right knowledge in approaching the patients with diagnosis, treatment, and respect."
Mr. Suraj Madhavan
(B.Pharm : 1996 – 2001; M.Pharm: 2002-2004)
Co-Founder and Chief Operating Officer
Innvocept Global Solutions, Bangalore