The department of Oral and Maxillofacial surgery acts as a bridge between medicine and dentistry. For the management of the patients in the department has separate wards for male and female in K.M.C Manipal. The department boasts of one of the first institute in India to perform TMJ replacement surgeries.
Key Features of the Department
Only Surgical department in dentistry
Consists of teaching and clinical activities
Provides both inpatient and outpatient care
Involves the treatment of dental infection, maxillofacial trauma, pathology, facial deformity and facial pain
Management of medical emergency in dental chair
Bridge between dentistry and Medicine
Major and minor surgical technique demonstration for undergraduates and postgraduates
Core competencies of the Department
Dental extractions
Minor Oral surgery
Management of trauma
Orthognathic Surgery
Management of Oral Cancer
Tumour Resection and reconstruction
Salivary Gland Disorders
Temporomandibular Disorders 
Atypical Orofacial Pain Dysfunctions.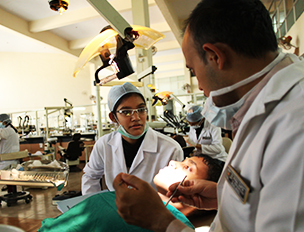 World class infrastructure
The department uses titanium plating systems which are one of the best in the world. The department also makes use of 3D printing technology for treatment planning of complex cases.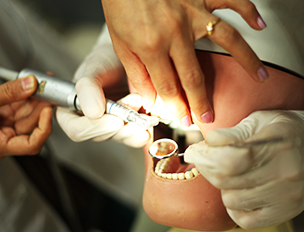 Separate wards for males and females
The department boasts of separate wards males for males and females where patients who are admitted are taken care of.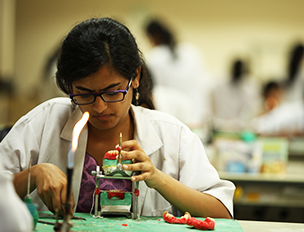 Trauma Centre duties
The postgraduates get first hand experience in the management of maxillofacial trauma as they are posted for trauma duties in the trauma center of KMC.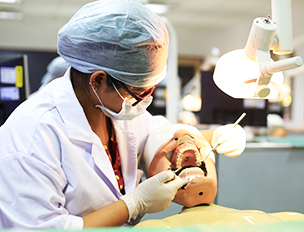 Centre dealing with wide variety of cases
Department of Oral and Maxillofacial Surgery deals with large variety of cases like maxillofacial trauma, trauma, cancer, facial asymmetry and pathology cases.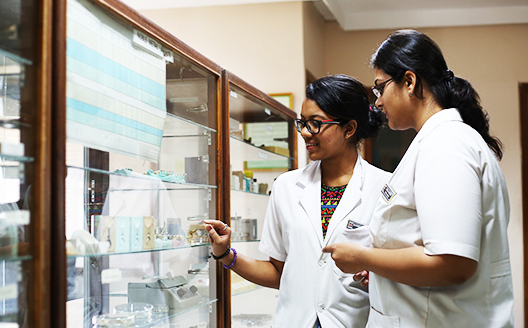 The postgraduates are trained in Basic life support and Advanced cardiac life support at the simulation Lab situated in the manipal.edu building. This kind of training helps them to manage life threatening emergencies with confidence.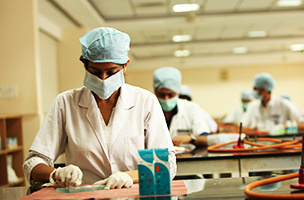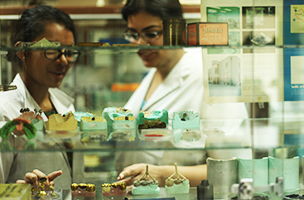 Museum of Anatomy and Pathology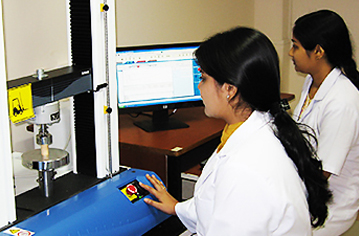 Billed as one of the largest in Asia, the museum boasts of over 3,000 specimens
Research & Publications
The areas of research include: • Early diagnosis of oral cancer by detection and management of potentially malignant oral disorders. • Temporomandibular joint disorders. • Radiological diagnosis of various maxillofacial pathologies.