The Department of Oral & Maxillofacial pathology and Oral microbiology deals with teaching the subject of Dental Anatomy, Embryology and Oral Histology for the First BDS course and the Subject of Oral Pathology and Microbiology for the third year BDS course. The department is involved in training the post graduate students in the speciality of Oral and Maxillofacial Pathology and Microbiology. The department has the state-of-the-art facilities including a museum for the undergraduate and Post graduate training program and a well-equipped diagnostic histopathology facility and research lab.
Core competencies
Oral Pathology and Microbiology
Dental Anatomy, Embryology and Oral Histology.
Collaborations
The department is collaborating with the Department of Radiotherapy and Oncology for a research on "Biomarkers in Oral Cancer"
The department has collaboration with the Department of Medicine to conduct research on Candida specification in diabetic patients
The department collaborated with the Government Hospital to conduct research on Candida Specification on HIV positive and negative patients.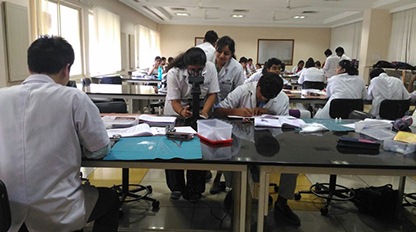 Academics
The department is committed to teaching both the undergraduate and the postgraduate students in the area of Dental Anatomy, Embryology, Oral Histology and the subject of Oral Pathology and Microbiology.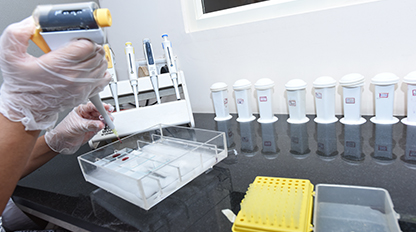 Research
Research is an integral part of the department and the thrust areas of research include potentially malignant disorders, oral cancer, Role of biomarkers in cancer progression, Odontogenic cysts and tumour.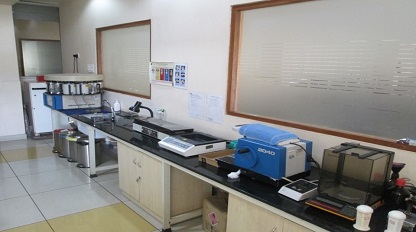 Patient care
The laboratory provides oral diagnostic histopathology service with histopathologic analysis of biopsy specimens submitted.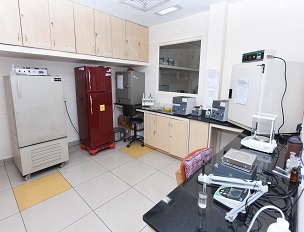 The department has a demonstration lab for undergraduate students, diagnostic and research lab and a museum with teaching aids, hard tissue and mounted soft tissue specimens.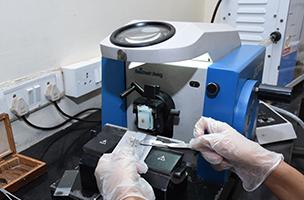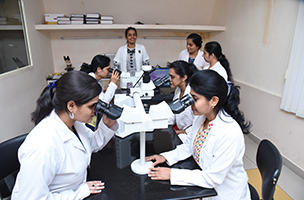 Museum of Oral Anatomy and Pathology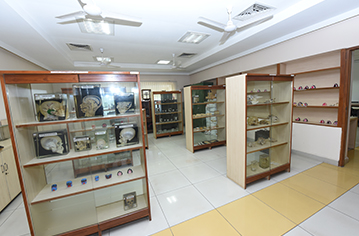 The Museum has collection of mounted soft tissue specimens of odontogenic and nonodontogenic lesions,  hard tissue specimens and casts of various developmental anomalies of teeth.
Research & Publications
The areas of research include: • Early diagnosis of oral cancer by detection and management of potentially malignant oral disorders. • Temporomandibular joint disorders. • Radiological diagnosis of various maxillofacial pathologies.