The department of dental materials was established in the year 1976 with an aim to provide students with a scientific understanding of the principle of materials science, the ability to critically assess the characteristics of dental biomaterials and to recognize the importance of materials manipulation for clinical success. The department offers undergraduate program and postgraduate diploma in dental materials. The research areas of the department include Glass ionomer cement, biopolymers and dental bio ceramics.
Key features
Facility for mechanical characterisation of materials
Necessary infrastructure for the basic chemical analysis and materials science exercises
State-of-the-art museum showcasing the various developments in the field of dental materials
Core competencies
Dental Materials
Bio ceramics
Biopolymers
Downloads
Department undertakes mechanical characterization of materials using Universal testing machine (Instron 3366) for research and development purposes. People from academia, R&D Institutions and Corporate companies can utilize the facility by paying nominal fee. 
To download Instron requisition form, click here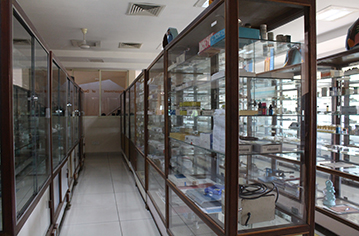 The museum of dental materials showcases a variety of dental materials such as first commercially used denture base materials, first commercial glass ionomer cement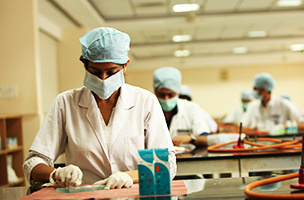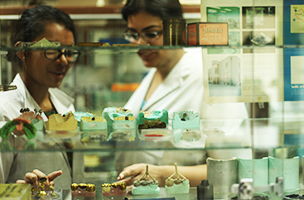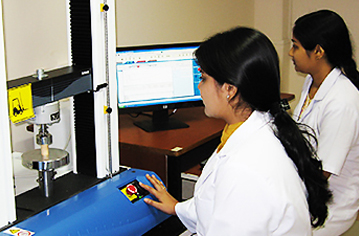 Billed as one of the largest in Asia, the museum boasts of over 3,000 specimens
Research & Publications
The area of research includes dental materials, glass ionomer cements and biodegradable polymers.