The messes at Manipal Institute of Technology are run by the Chef on Wheels. It is one of a kind catering service that offers high quality & cost effective service. Our prime focus is to provide healthy and delicious food for everyone, anytime, anywhere. We believe that food served with warmth and the right attitude will leave a lasting impression in the minds of people being served. Our priority is to maintain a standard operating procedure, uniformly practiced across various sites with high emphasis on following food safety protocols and compliance with all statutory norms.
Our expertise in world cuisine and a dynamic delivery team comprising of specialized chefs and nutritionists, has been the cornerstone of our success in delivering high quality food services over the years. We also provide end to end catering solutions from equipment selection to kitchen set up and efficient operationalization. Most importantly any kind of harmful food additives are not used in food preparation.
Chef on Wheels is certified with ISO 14001:2004, ISO 22000:2005, OHSAS 18001:2007 and proud members of the ISSA, IFMA and Safety Council of India.
Students can choose to be a member of our messes at Food Court/ Annapoorna/ Ananya/ Aaditya/ Ashraya/ Aaradhana.  Membership in any one of these messes is compulsory for students staying in hostels.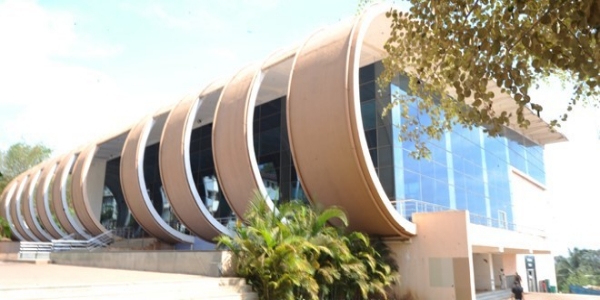 MEMBERS MESS INFORMATION
Mess registration requirements – Mess advance paid receipt, 2 photos
Chef on Wheels Smart Card will be issued to mess members immediately on registration.
Members are to flash/swipe their cards for every session. Only mess members are permitted to use mess facilities at the mess they are registered in.
Flash/Swipe of card is restricted to one time per session, for any problem during the flash, please contact cash counter and do not flash card in other terminals.
The generally adhered timing of messes is as follows.  However, there may be a slight variation in timings of different messes.
Breakfast:  07:00 – 09:15 hrs
Lunch: 11:45 – 14:00 hrs
Snacks: 16:45 – 18:00 hrs
Dinner: 19:30 – 21:30 hrs
Those who are going for vacation for more than five days are requested to fill the dates of absence in the leave register (deduction book) held in the mess, at least a day in advance.
Changing of messes will be done only on the last date of every month.  Application forms for change of mess needs to be obtained from the Chief Wardens office and with permission of the Chief Warden needs to be handed over to the mess for further action.
Mess Clearance for those members desirous of leaving the mess, will be given from Monday to Saturday between        

9.00 am and 5.00 pm, in MIT FOODCOURT.
The procedure for leaving the mess, includes filling-in the Mess clearance form held at Chief Warden's office, Clearance form issued and signed by Manager, Food Court and parent consent email for leaving mess with bank account details for refund.
Members are requested to show ID/FOOD CARD whenever necessary.
Cash and credit coupons that are collected from the mess counter are valid for same day only.
 Food court & messes are not responsible for any of your belongings.
 Do not keep used plates on table after having food.  They are to be left at the Plate Disposable area.
 Sharing of food is not allowed; anyone doing the same will be penalized. 
Request all the members & non-members to follow the mess timing properly.
Outside food is not allowed in Food court/Mess.
 Food court/ mess properties are not to be taken outside the mess premises.
Using power lines & internet lines for Laptops without permission is restricted.
Leave and Cancellation will not be considered if the members do not make requisite entries in the registers held in the messes.
Usage of outside containers is not permitted within the Food court & Mess.
Non-members are not permitted to use the mess card on behalf of an active member.