Interlinkage of G20 and SDG: Challenges, Solutions, and Way forward: March 20-21, 2023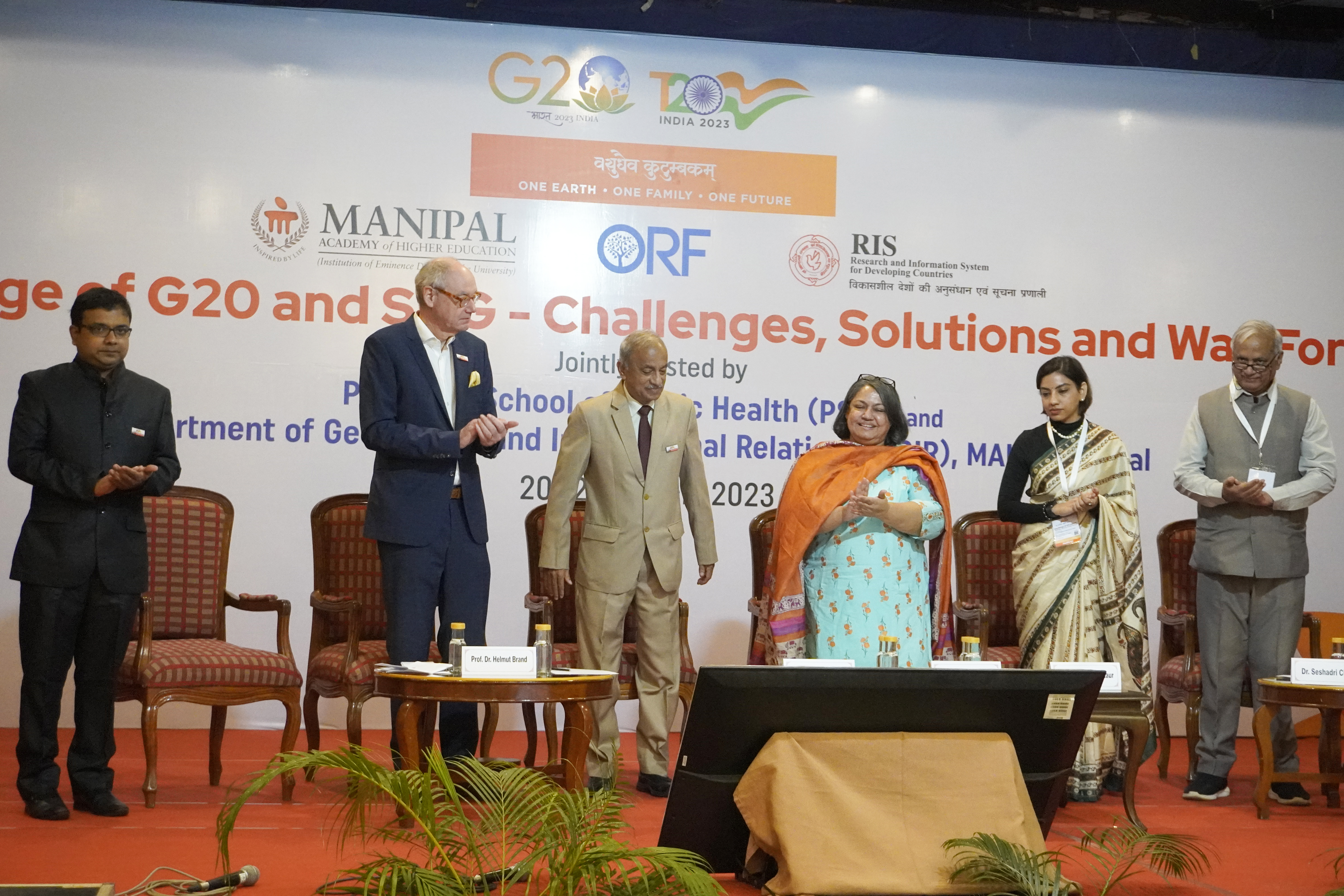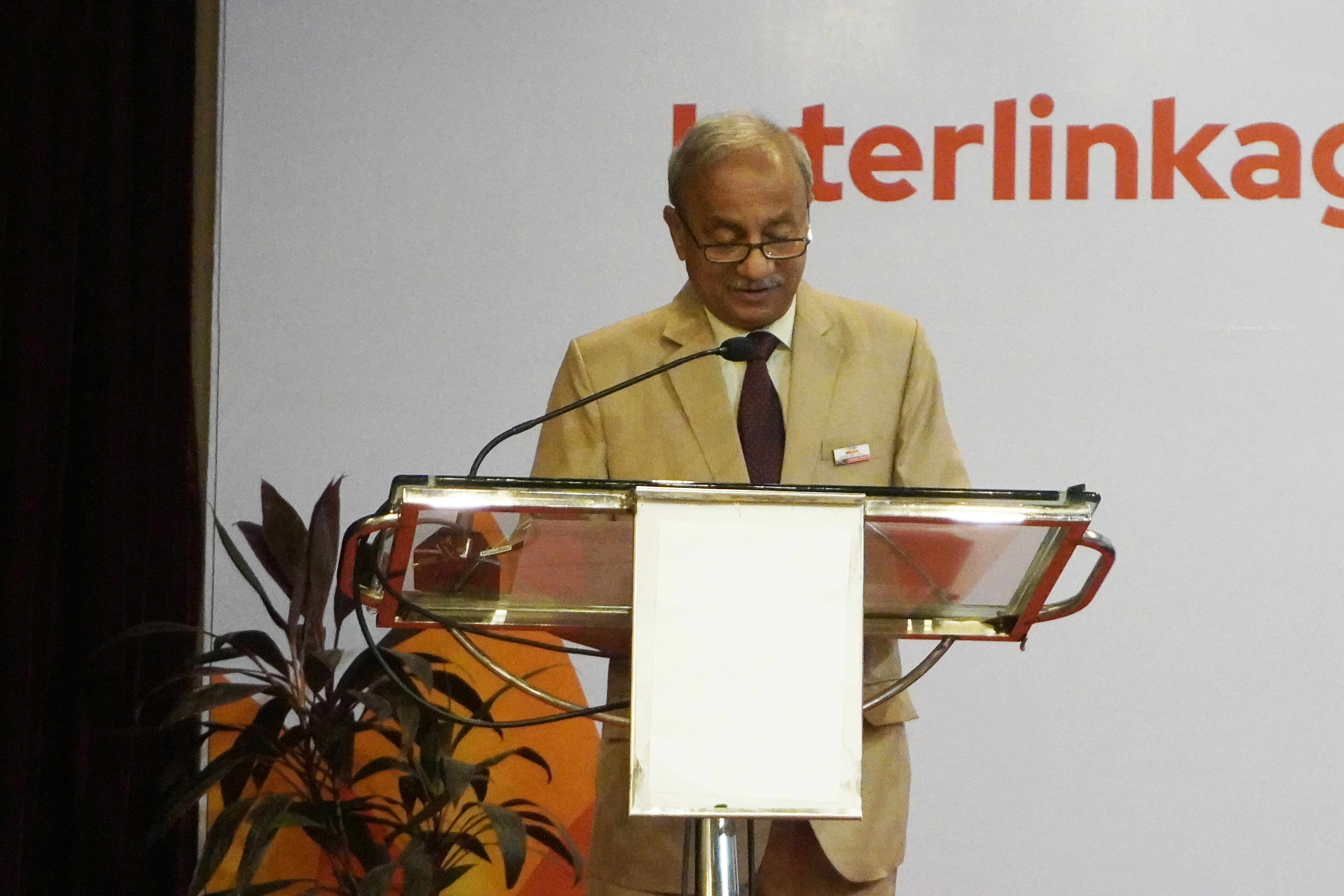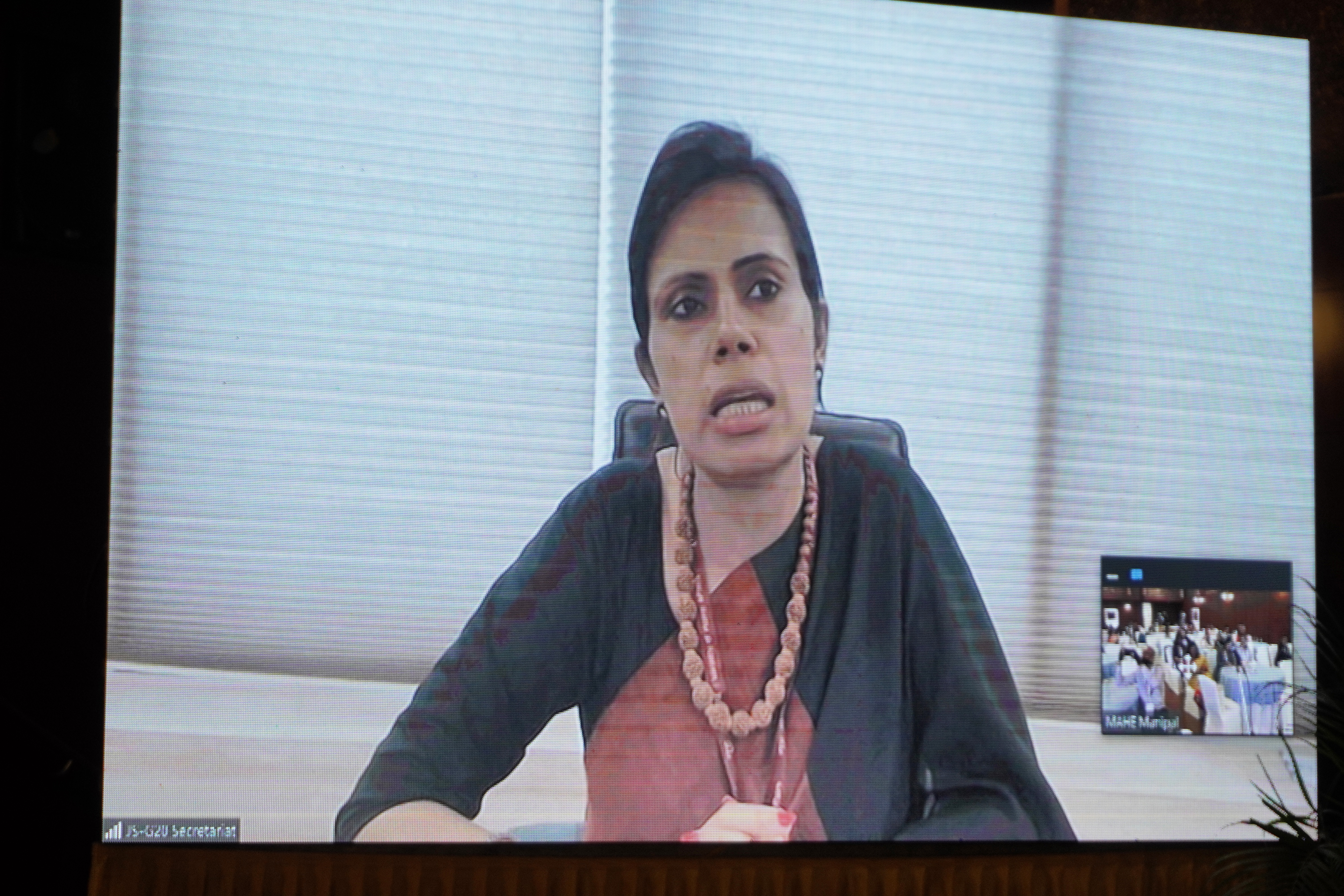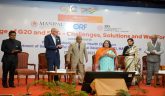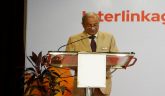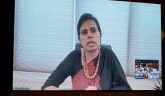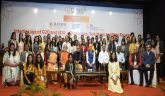 Prasanna School of Public Health (PSPH), and Department of Geopolitics and International Relations (DGIR), organized a T20 Side Event -  'Interlinkage of G20 and SDGs: Challenges, Solutions, and Way forward'  in collaboration with T20 Secretariat, Observer Research Foundation (ORF) and Research Information System (RIS) on March 20-21, 2023 at Fortune Inn Valley View, Manipal.
Smt Uma Mahadevan, IAS,  Additional Chief Secretary-Panchayat Raj, Department of Rural Development and Panchayat Raj, GoK was the chief guest and inaugurated the programme. Lt Gen (Dr) M D Venkatesh, Vice Chancellor, MAHE was the Guest of Honour. Ms Eenam Gambhir, Joint Secretary - G20, Ministry of External Affairs, GoI addressed the participants.
 Think 20 (T20) serves as an "idea bank" for the G20 by bringing together think tanks and high-level experts to discuss relevant international socio-economic issues. and is part of India's presidency for the G20 summit. Issues discussed during the summit were
Interlinking G20 and SDGs in a Multi-Polar World Order
Pandemic Treaty at the Intersection of "One Health" approach
Global Health Governance in the context of conflict and Dynamics of Geopolitics
Lifestyle for Environment (LiFE) as a panacea for issues relating to global commons
Digitalization of Health Infrastructure
The Interlinkage of Food Security, Sustainable Food Systems and Agriculture management
India's views and perspective on Global Wellness Agenda
Beyond 2030 – A template for a sustainable universe