MHA Alumni Student Interaction Session : December 04, 2022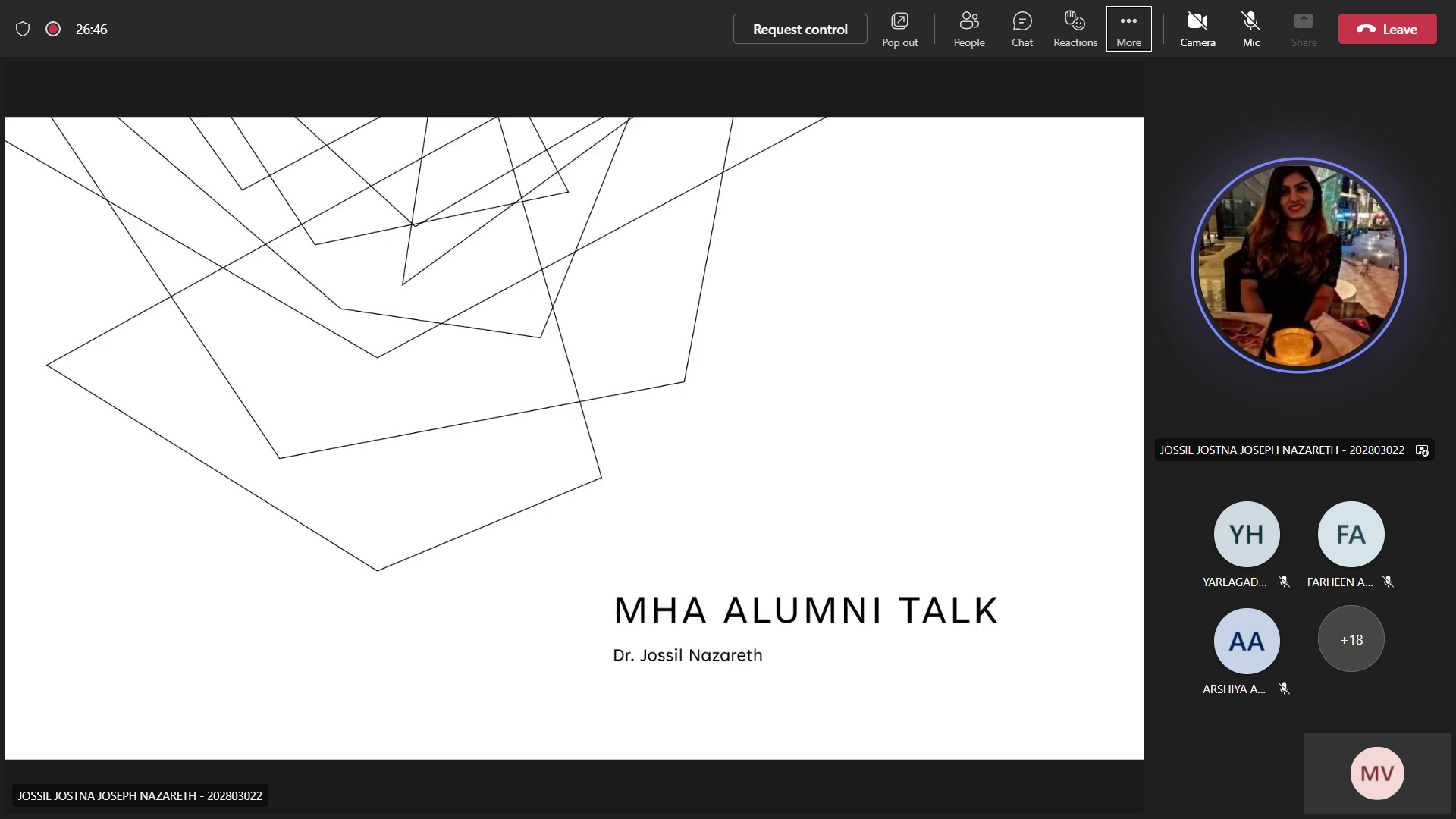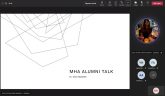 MHA Programme, Department of Social and Health Innovation, PSPH, MAHE, Manipal organized an Alumni Student Interaction Session on " on Sunday, December 04, 2022.
Dr Jossil Nazareth (Management Consultant, Dubai, United Arab Emirates; Alumna of the MHA Programme, Prasanna School of Public Health, 2020-2022 batch; recipient of Dr TMA Pai Gold Medal interacted on data, interacting with people, skills, talent, about marketing, operations. and reminiscence her time in manipal.