Established in the year 1955, the Department of Medicine has been the crux of clinical healthcare and academics of Kasturba Medical College, Mangalore. We have 9 units with an intake of 250 undergraduate and 22 post graduate students per year. Our students undergo training in both Kasturba Medical college Hospital, Attavar and Government Wenlock Hospital. Our aim is to deliver active learning and innovative teaching for both undergraduate and post graduate students. We provide excellent, inpatient and outpatient care for various communicable and non-communicable diseases.  We conduct research in the fields of Infectious diseases, Diabetes Mellitus, Hypertension, Geriatrics, and Critical Care. Every year students from various international universities join for electives in the fields of tropical diseases and haematology in our department.
Key Features
Focus on academics-organised KAPICON 2013, conducted numerous CMEs
In-house textbooks- based on teaching material
Research activities- highest number of papers presented and published
Proposed Golden Jubilee Postgraduate Alumni meet on December 2014
Unique Diabetes Clinic, Geriatric Clinic and Hypertension clinical
Six training programs on HIV/AIDS since 2008.
The Department of Medicine, KMC Mangalore offers the following program:
It also assists in the conduct of the following program:
 Teaching Schedule 
The institute has an array of advanced facilities for an overall growth of the students.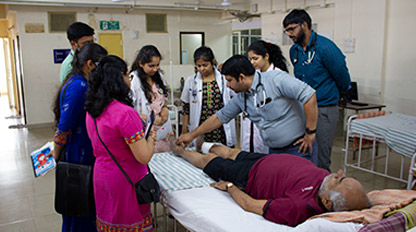 UNDERGRADUATE TRAINING
Young bright minds are trained by experienced multifaceted faculty in various aspects of academics. We facilitate active learning in the classroom with innovative methods and descriptive clinical training.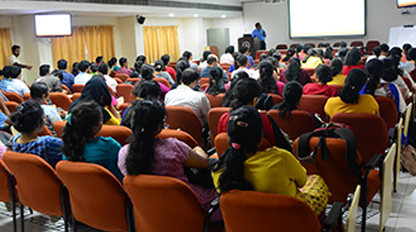 RESEARCH 
Research is one of the strong pillars of the Department of Medicine. We give it the same priority as academics and patient care. Our department has published more than 500 research papers in different aspects of medicine. We also facilitate and encourage undergraduate and post graduates research activities.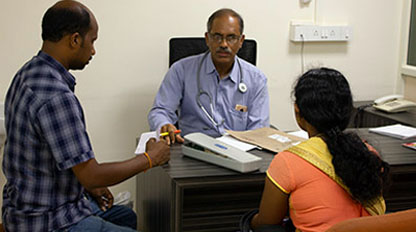 OUT PATIENT SERVICES
We have a state of the art facility with waiting lounge and consultation rooms where patients are seen everyday. Special days are designated for diseases like hypertension , Diabetes mellitus , Thyroid disorders etc. While waiting for their consultation in the OPD, patients are self-educated about various diseases with infographic posters.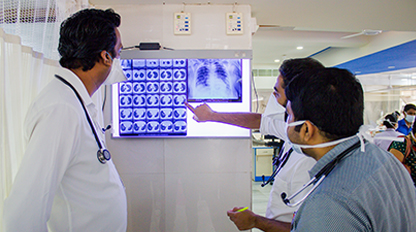 POST GRADUATE TRAINING
Enthusiastic experienced faculty train the post graduates in various branches of medicine like infectious diseases, critical care , diabetes mellitus and other communicable and non-communicable diseases. The post graduate training is a hallmark of the department. They are exposed to both government (Government Wenlock Hospital) as well as a private facilities (KMC Hospital attavar).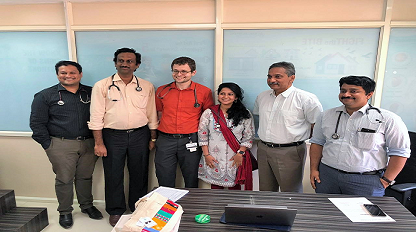 STUDENT EXCHANGE PROGRAM
Every year students from international universities join for electives in the fields of tropical diseases and haematology in our department.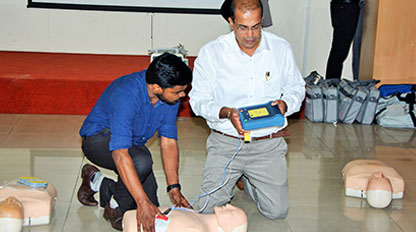 CLINICAL SKILLS LAB
The clinical skills lab is a designated area in the hospital wherein the interns and postgraduates are trained in Basic Life Support (BLS) and Advanced Cardiac Life Support (ACLS) with the help of mannequins by experts.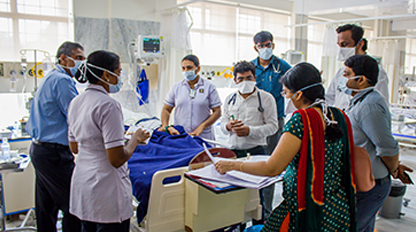 PATIENT CARE
Providing holistic clinical care to patients is the strength of our department. We also have trained who provide clinical care in various communicable and non-communicable diseases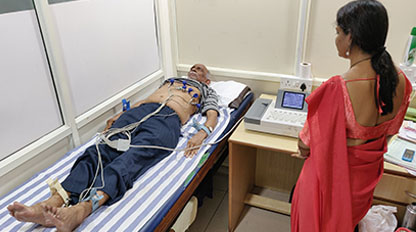 CENTRE FOR CARE OF OLDER PERSONS
An interdisciplinary outpatient clinic where a geriatrician, a nurse,  a geriatric physiotherapist and a psychiatric social worker provide a team approach to the care of older adults  (>60 years of age).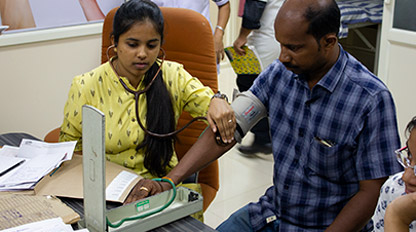 INTEGRATED COUNSELLING AND TESTING CENTRE (ICTC) , ANTI RETROVIRAL THERAPY (ART) CENTRE AND DIRECTLY OBSERVED TREATMENT SHORT COURSE (DOTS) CENTRE
These facilities are a part of the public private partnership (PPP) venture between the Government and KMC Mangalore. Here testing, counselling and free dispensing of drugs for HIV and tuberculosis patients are done with the objective of control and prevention of these diseases. The ART centre was started in 2012 and it has at present 1100 patients registered.
Research & publications
The areas of research include: Evaluation of histogenesis of various organ systems using fetal tissues. Estimation of subcutaneous fat and fibre distribution and types in the abdominal region and its clinical implications. Effect of DHA and Colin on stress induced behaviour and histological changes in the CNS. • Preventive and protective role of cissus quadrangular is extract on diabetes induced osteopenia and bone loss in osteoporosis- a cellular and molecular evaluation. Cellular and molecular mechanisms involved in curative and prophylactic role of Caesalpinia Bonduc extracts on Liver toxicity. Use of lead as nano-particle in traditional medicine - multi-organ approach to evaluate the functional, cellular and molecular alterations. Role of traditional medicinal preparations in wound healing - structural, biomechanical, molecular evaluations use normal and diabetic wound models.
Testimonials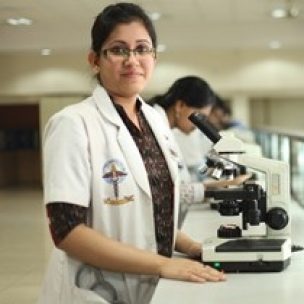 Manipal University means a lot to me. The faculty here is so supportive. It assures me of a bright future ahead.
Shatarupa Das
KMC Mangalore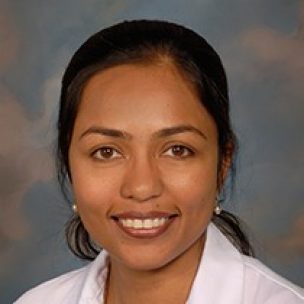 I received all my transcripts and paperwork through KMC Mangalore who made this process smooth and efficient. Such professionalism is hard to find.
Dr Priyanka Kanth
Gastroenterologist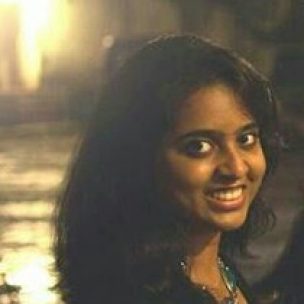 From admissions, providing scholarships to teaching and evaluation - everything follows a transparent system which is remarkable.
Vyashali Reddy
II MBBS, 2012 batch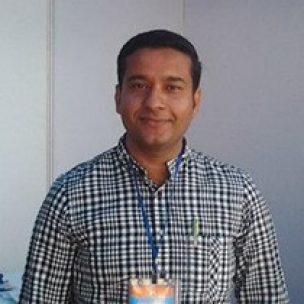 I have seen most common to most rare cases in almost all medical branches in the course of MBBS studies thanks to the clinical teachings and case exposure.
Dr Ashish Tyagi
Assistant Professor of General Surgery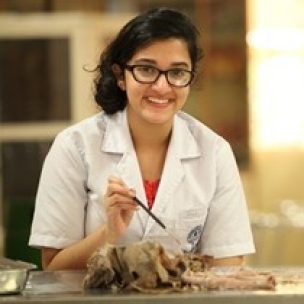 The learning environment here is unique. The infrastructure is designed to facilitate hands-on learning. I love the life here as a student!
Deeksha Sarin
KMC Manipal