The Department of Obstetrics and Gynaecology aims to provide quality education in the field of Obstetrics and Gynaecology for the MCI-recognised course of MBBS and MS.
Key features
One of the largest departments at Manipal Academy of Higher Education.
Provides OPD and inpatient service at 3 hospitals in the heart of the city.
Equipped with specialised operation theatre with Laparoscopic and Endoscopic facilities.
Tertiary care and referral centre for the district.
Core competencies
Antenatal care
Emergency Obstetrics
Postnatal care and sterilisation
Infertility evaluation and care
Endoscopic and Laparoscopic facilities
Foetal Medicine.
The Department of Obstetrics & Gynaecology, KMC Mangalore offers the following programs:
Teaching Schedule
Individual departments under KMC are supported by state-of-the-art infrastructure for research and clinical experience.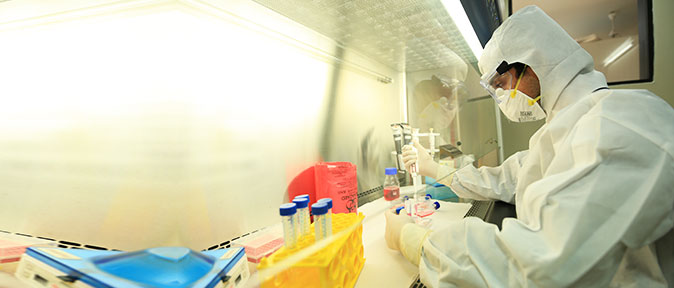 Laboratories
Laboratories supplement classroom teaching with practicals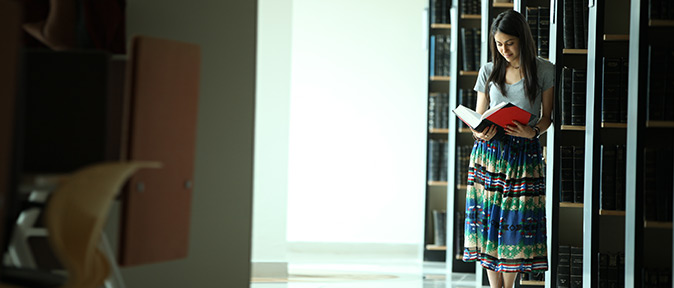 Libraries
Libraries have excellent resources for reference and study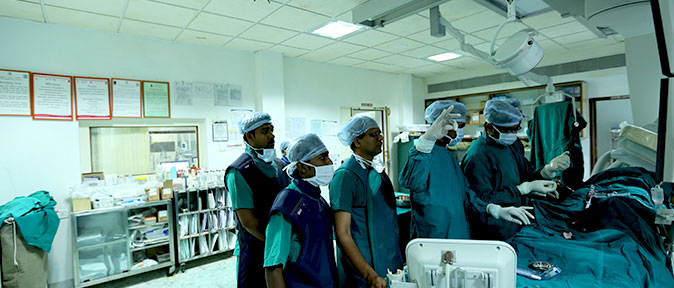 Hospitals
Teaching in hospitals give students hands-on learning
Research & Publications
The main research areas are Intravenous versus oral iron therapy in treatment of anaemia in pregnancy, randomised control study and a study of impact of pre-pregnancy body mass index on the risk of gestational diabetes among pregnant woman in a hospital of Mangalore.
Testimonials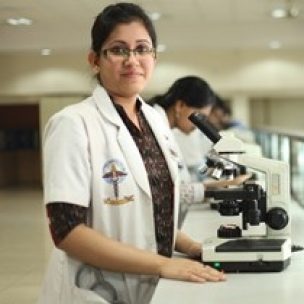 Manipal University means a lot to me. The faculty here is so supportive. It assures me of a bright future ahead.
Shatarupa Das
KMC Mangalore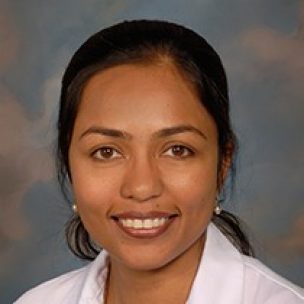 I received all my transcripts and paperwork through KMC Mangalore who made this process smooth and efficient. Such professionalism is hard to find.
Dr Priyanka Kanth
Gastroenterologist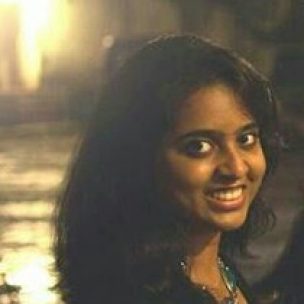 From admissions, providing scholarships to teaching and evaluation - everything follows a transparent system which is remarkable.
Vyashali Reddy
II MBBS, 2012 batch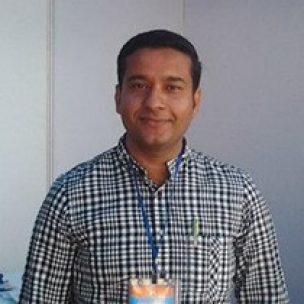 I have seen most common to most rare cases in almost all medical branches in the course of MBBS studies thanks to the clinical teachings and case exposure.
Dr Ashish Tyagi
Assistant Professor of General Surgery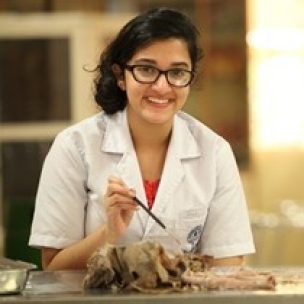 The learning environment here is unique. The infrastructure is designed to facilitate hands-on learning. I love the life here as a student!
Deeksha Sarin
KMC Manipal