The Department of Microbiology, KMC Mangalore was established in 1956 and deals with the latest diagnostic techniques, research and teaching methods in areas of bacteriology, virology, parasitology, mycology, immunology and molecular biology.
It is actively involved in national programs like RNTCP, HIV testing laboratory methods and focuses on microbiological diagnosis and surveillance of infectious diseases including community health and preventive activities.
It also monitors community health and preventive activities such as the rates of sexually transmitted diseases (State Reference Laboratory), tuberculosis (RNTCP), bacteriological analysis of water or investigations of outbreak of communicable diseases.
Key features:
The Department encourages students to learn about infectious diseases by using innovative teaching-learning methods, interdepartmental liaison and a well-equipped library

Best-in-class accredited laboratory

Placement offered by national and international laboratories, and medical colleges

Faculty includes consultant microbiologists who assist clinicians in laboratory diagnosis, possible treatment, prevention and control of infectious diseases. They are also consultants in laboratory diagnosis of autoimmune diseases in the hospital

Helps in the surveillance of outbreak of any community-based infection

Assists the district administration in periodic recording of the communicable diseases.
Core competencies
Diagnostic methods in infectious diseases and autoimmune diseases

Molecular biology

Hospital infection control

Biomedical waste management in the hospital.
Collaborations
National AIDS Control Society: The department manages the State Reference Laboratory. It conducts induction training, refresher training and EQUAS (External Quality Assurance scheme) workshops for the technicians at ICTC, the grass-root levels for HIV testing

The DOTS Microscopy Centre of the Revised National Tuberculosis Control Program

Research project titled "Fluorescence insitu hybridisation for diagnosis of tuberculosis" in collaboration with I Genex USA.
The Department of Microbiology, KMC Mangalore offers the following programs:
PhD - Microbiology
Individual departments under KMC are supported by state-of-the-art infrastructure for research and clinical experience.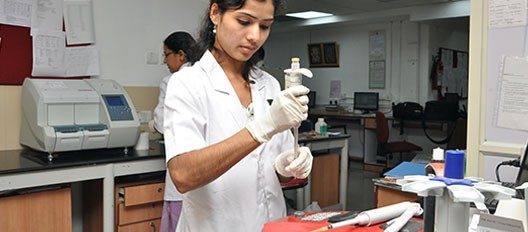 Our undergraduate laboratory is equipped with all the necessary equipment to conduct various basic tests. It has audiovisual aids to demonstrate the various techniques before conducting the experiments individually.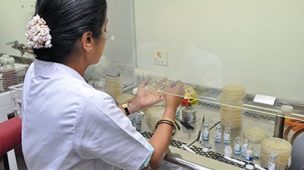 The state of art NABL accredited diagnostic laboratory.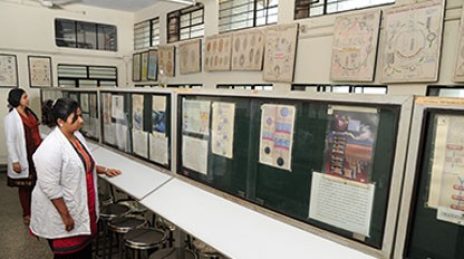 Research & publications
The areas of research include: Evaluation of histogenesis of various organ systems using fetal tissues. Estimation of subcutaneous fat and fibre distribution and types in the abdominal region and its clinical implications. Effect of DHA and Colin on stress induced behaviour and histological changes in the CNS. • Preventive and protective role of cissus quadrangular is extract on diabetes induced osteopenia and bone loss in osteoporosis- a cellular and molecular evaluation. Cellular and molecular mechanisms involved in curative and prophylactic role of Caesalpinia Bonduc extracts on Liver toxicity. Use of lead as nanoparticle in traditional medicine - multi-organ approach to evaluate the functional, cellular and molecular alterations. Role of traditional medicinal preparations in wound healing - structural, biomechanical, molecular evaluations use normal and diabetic wound models.
Testimonials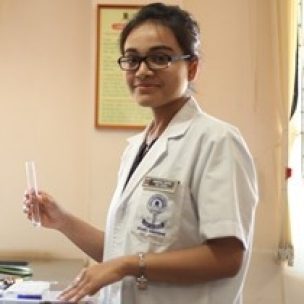 We get to do everything by ourselves. The sense of freedom and responsibility here ensures that we learn beyond classrooms.
Anshika Gupta
KMC Manipal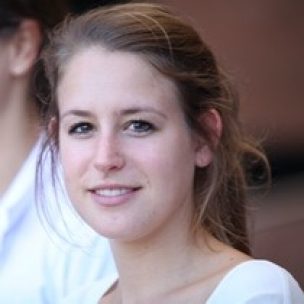 It has been a great experience to be at Manipal University for internship, a good opportunity to meet students from different countries.
Saskia Thomassen
KMC Manipal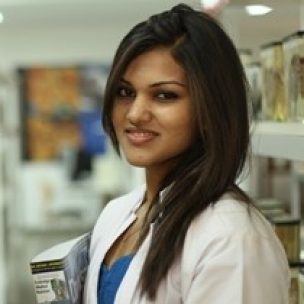 Manipal is a place with so much diversity but I feel at home. There is no other place like Manipal.
Merin Varghese
KMC Manipal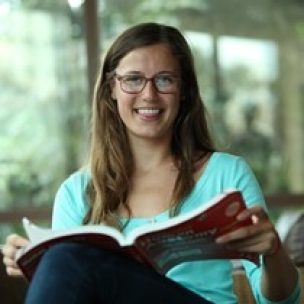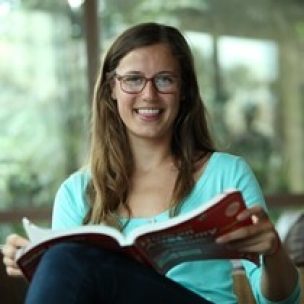 I find Manipal a very cute little university town, with all comforts like a good gym and swimming pool. It has an international vibe.
Joëlle Fliers
KMC Manipal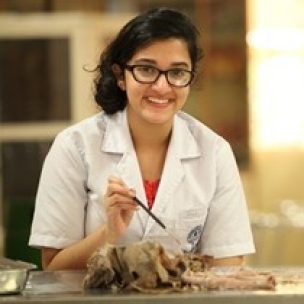 The learning environment here is unique. The infrastructure is designed to facilitate hands-on learning. I love the life here as a student!
Deeksha Sarin
KMC Manipal