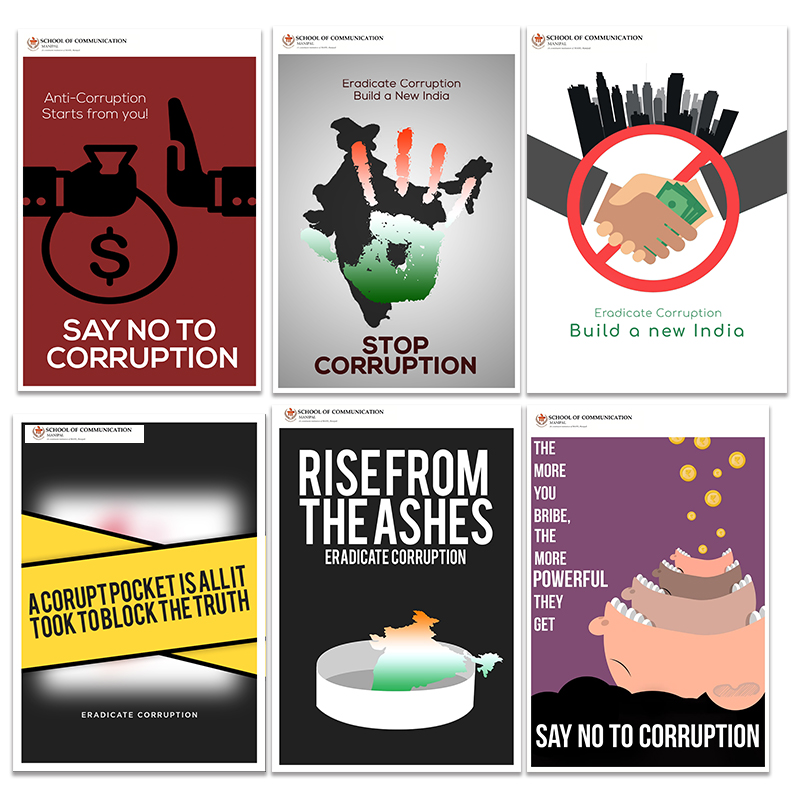 Vigilance Awareness Week – 2018 observed from 29th October to 3rd November, 2018. To create the awareness Students from School of Communication created Poster under the theme "Eradicate Corruption – Build a New India"
Selected Posters were designed and circulated / posted in the social media sites as per the directions of the Director Dr. Padma Rani.
And also Faculty members and students were encouraged to take e-pledge by visiting the given link https://pledge.cvc.nic.in/ for the Vigilance Awareness Week from 29th Oct to 3rd Nov.