Swami Vivekananda in 21st century at MIC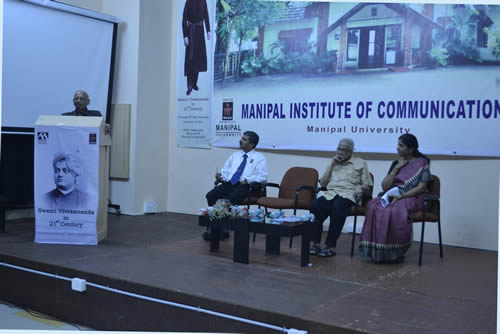 Padma Vibhushan Prof MS Valiathan speaking on Swami Vivekananda in MIC. Also seen (from left) are MIC Director Varadesh Hiregange, Journalist M V Kamath and faculty H S Shubha.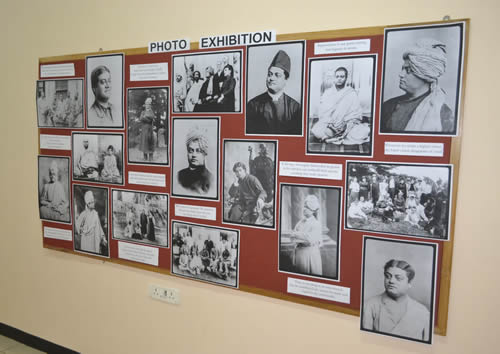 Photo exihibition on Swami Vivekananda in MIC.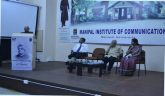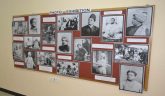 "Swami Vivekananda felt very passionately about the social evils afflicting the country. He laid the foundation for freedom of India by preaching fearlessness, by attacking inhuman caste-system, by preaching equality of all religions and by addressing the misery of the masses,"  Prof M S Valiathan National Research Professor at Manipal Academy of Higher Education told the audience at the MIC auditorium on January 12.
Speaking on "Swami Vivekananda in 21st century" organised by the institute as part of the 150th birth anniversary, Prof Valiathan recalled many instances from the Swamiji's life and said there were a few parallels for his scholarship. His interpretation of six systems of Indian philosophy is his major contribution.
"Swami Vivekananda offered  much to the youth of this country. He travelled through the length and breadth of the country, familiarised himself with reality and inspired youth to a life of sacrifice," Prof Valiathan added.
Highlighting the contributions of Swami Vivekananda, veteran journalist M V Kamath recalled what Mahatma Gandhi and Jawaharlal Nehru said about him. "He gave us dignity, brought pride in Indian culture and emphasised that all paths lead us to God," he said. He explained how, 'Arise ,awake and stop not, till the goal is reached' inspired the country.
Stating that certain dimensions of  Swami Vivekananda were not highlighted, MIC Director Prof Varadesh Hiregange said he was an unconventional Swamiji who deeply felt for the liberation of the masses.  "He went to the extent of saying that he was a socialist not because socialism was a perfect system, but half bread was better than no bread," he added. Ms H S Shubha introduced and co-ordinated the event. Dr Padma Rani proposed a vote of thanks.
The students of MIC were involved in various activities including the making of a 20 minute radio program and conducting an essay competition on the theme. Exhibition of rare black and white photographs of Swami Vivekananda were displayed. A  60-minute bio-documentary on Swami Vivekananda made by NDTV was screened.