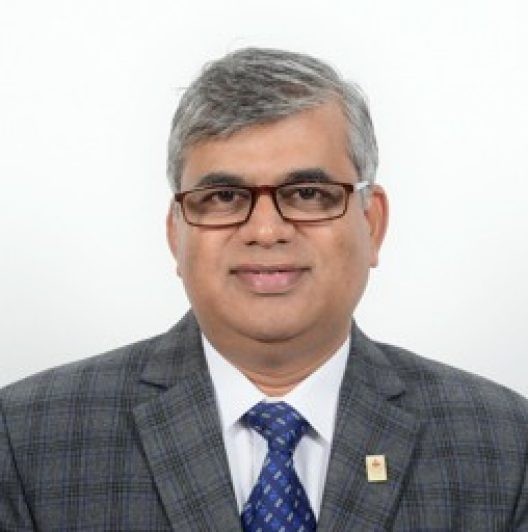 Professor
Department of Mechanical & Industrial Engineering
Qualification: BE, MSc (Engg.), PhD
CURRENT ACADEMIC ROLE & RESPONSIBILITIES
Professor - Department of Mechanical and Industrial Engineering, MIT.
Member of Departmental Committee for Industrial Partnership.
Coordinator - Department Academic Vigilance Committee.
Coordinator - Department Alumini Relations Committee.
AREAS OF INTEREST, EXPERTISE AND RESEARCH
Area of Interest
Manufacturing Engineering; Materials Engineering
Area of Expertise
Polymer Engineering; Composites; Plant Maintenance and Testing
Area of Research
Polymer Composites; Nanocomposites; Biocomposites; Polymer 3D Printing; Tribology of Polymers; Electrospinning; Waste recycling; Electromagnetic Shielding
Professional Affiliations & Contributions
Memeber of the American Society of Mechanical Engineers.
Member of Central Manufacturing Technology Institute.
Work Experience
| Organisation | Role | Tenure |
| --- | --- | --- |
| Manipal Institute of Technology, MAHE, Manipal | Professor | 2023-Present |
| Manipal Institute of Technology, MAHE, Manipal | Associate Professor - Senior Scale | 2010 - 2023 |
| K.V.G. College of Engineering, Sullia, DK | Assistant Professor | (2009-2010) 1 year |
| J.S.S. Academy of Technical Education, Noida | Lecturer | (2001-2009) 8 Years |
| Texplas India Ltd. Uttaranchal, India | Production Engineer | (2000-2001) 1 Year |
| Jindal Polyester Film Ltd. Nasik, Maharashtra, India. | Production Engineer | (1996-2000) 4 Years |
| Venlon Polyester Film Industry. Mysore, Karnataka, India | Production Engeineer | (1991-1996) 5 Years |