PLACEMENTS HIGHLIGHTS
Manipal Institute of Technology (MIT) has always been very proactive in placing the students into the profiles of their preference.  The institute has a well-organized placement team headed by the Associate Director (Industrial Liaison, Placements & Practice School), three Assistant Directors and also comprising of faculty and student coordinators from each department. On an average, over 250+ recruiting teams visit MIT Manipal for UG & PG campus placements & internship recruitment every year.
BTech. Placements and Interships Stats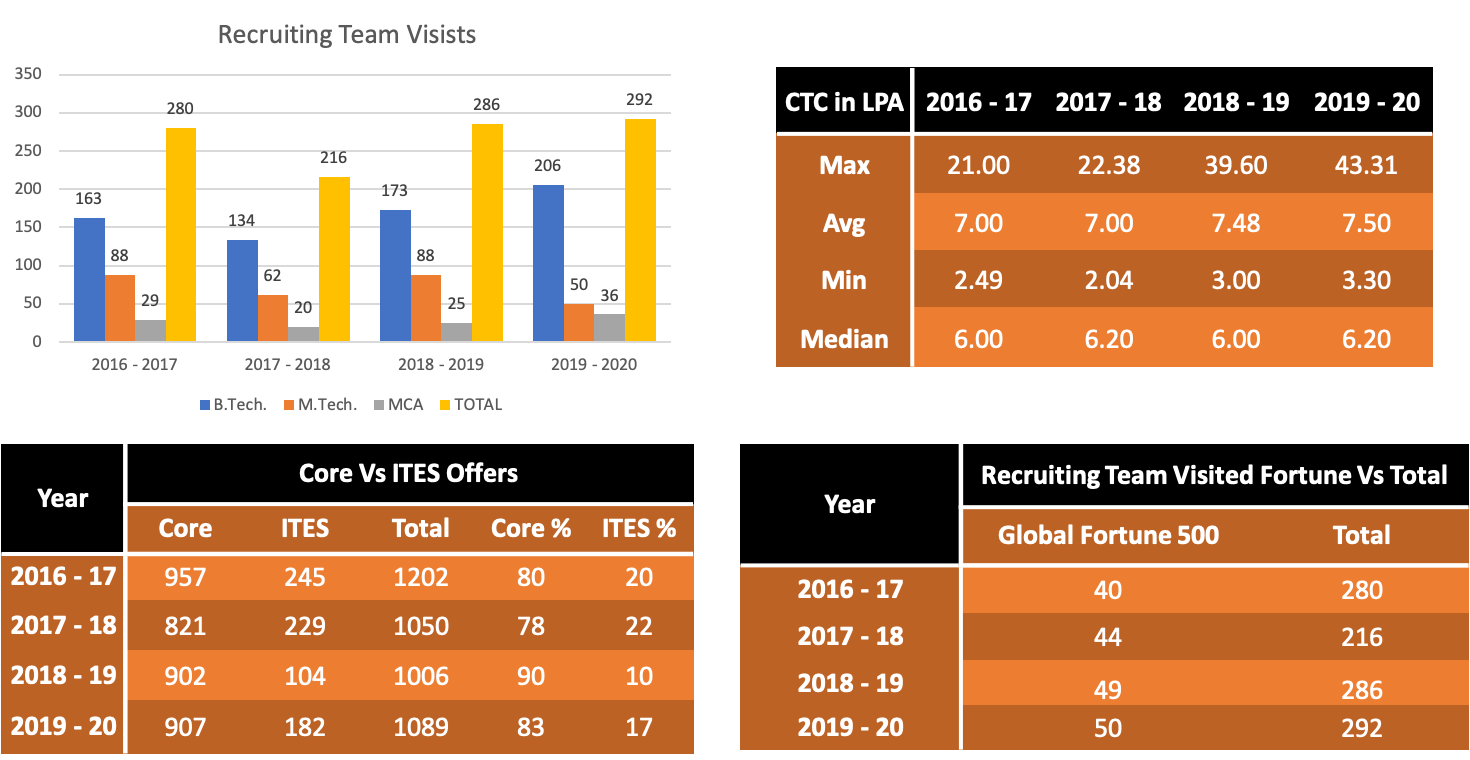 300+ students have internship offers and their Internship to FTE (full-time employment) conversion results are awaited.
Details of Recruiting Team Visits for Placement
Details of Recruiting Team Visits for Internship