MIT Manipal has a vibrant start-up eco system that helps students become successful entrepreneurs. The Manipal Universal Technology Business Incubator (MUTBI) along with Innovation Centre and E-Cell helps students develop their ideas to successful start-up venture. Manipal Institute of Technology has many successful start-ups. Featured below are some of them:

Blackfrog Technologies

Blackfrog Technologies Pvt. Ltd. is a Manipal, KA based technology start-up company that seeks to improve the efficiency of immunization supply chains. They have developed patented technologies for precision cold-chain and vaccine traceability systems with support from BIRAC (DBT) and leading impact investors in the nation including Venture Centre (NCL, Pune) and Social Alpha to provide logistical support in the last-mile delivery of vaccines. Emvólio is a portable, battery-powered refrigeration device that will strictly maintain any pre-set temperature for over 12 hours for last mile transport of vaccines. Further device capabilities include continuous temperature monitoring, location tracking, state-of- charge indication, communication with headquarters via live tracking, and vital statistics for improved coverage. This system has been helping remote hospitals relieve the economic burden of wasted vaccines. Blackfrog is an ISO 13485 certified manufacturer of medical-devices and Emvólio has been designed in accordance with WHO-PQS E003 standards.

NiftyHomes
NiftyHomes is a luxury home décor brand established in 2020, with one goal in mind, getting the Indian handicraft industry the recognition it deserves. All NiftyHomes products are specifically handcrafted. 
NiftyHomes combines technology with traditional crafts, to provide a brand experience to customers like no other. NiftyHomes' unique value chain includes product development, design, supply, manufacture and sales, and customers. 
Currently operating only in India, NiftyHomes will be expanding to other countries soon.

Expify
Expify is an EdTech start-up with a mission to change the way people get career counseling. They assist people uncover their true passion and provide a platform for them to profit from it. Students are paired with renowned professionals in their chosen field through our proprietary programme in exchange for fees. Students get to spend meaningful time with seasoned experts once they've been connected.  These few days will reveal whether or not they are suited to their chosen profession.
They empower students to forge their own paths and succeed in today's competitive economy.
At Expify, students don't just learn. They experience it.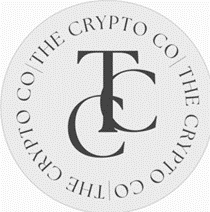 CRYPTOCO
A firm that aims to propagate trading culture. They provide 1-to-1 teaching with interesting live trading classes to a range of people in TCC, with cryptocurrency derivatives trade signals and a trading community, teaching them how to trade.
Bringing daily trade on a membership basis, they teach members how to trade from scratch. From helping the members create their trading account to teaching them how to trade and how the market works.
They also provide spot, forex, and occasional gold signals to the members.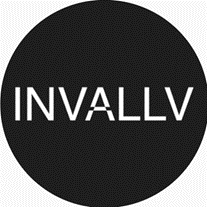 INVALLV
Invallv aims to enhance the college experience of students, teachers as well as the administration. Their brands include Allmity, OneStop, The Allmity Podcast, and more.
Allmity is a one-stop solution to everyone's college needs, which aims at making the life of students, teachers and the administration easier. The Allmity app has many modules across various categories, like Study Material and Portals from the education category,
Clubs and Events from Co-curricular activities, Cab Sharing and Roommate Finder from Utilities, and The Allmity Podcast and Games from Entertainment and more.
OneStop has communities in multiple colleges in India, aiming to build a network at
each college while The Allmity Podcast aims to provide useful information in an easy-to-understand
manner, with the target audience being college students.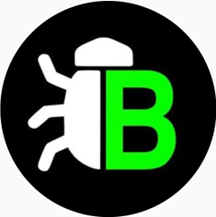 BUGBASE
BugBase provides an innovative solution to security - hosting managed bug bounty programs & SaaS-based VAPT solutions for startups and enterprises in India. As a platform it accepts security reports from the community, post which they filter and curate the data for an enterprise and initiate a conversation between the company and the ethical hacker to resolve the security flaw.
Bugbase has a bustling community of hackers with the knowledge to test a wide-array of vulnerabilities. They encourage peer-to-peer interaction using resources provided to expand a hacker's horizons in cybersecurity, all while helping companies find critical bugs.
BugBase is building a super-relevant and important platform. This platform will add a lot of value to many businesses. They are looking forward to being the largest marketplace for ethical hackers across the world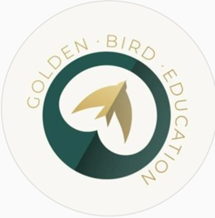 Golden Bird Education 
With an aim to transform the educational sphere of India, Golden Bird Education is looking forward to quality education accessible to all aspiring students and training them to cater to the current needs and demands of the industry. 
They provide project-based software development courses designed to challenge all levels of experience. The courses they offer are highly affordable, they boost licensed softwares,certified professors and different languages to ensure no one is left behind. Their outcome-based curricula capacitate students to apply their learnings in their projects effectively. By having both individually designed courses to collaborate with large schools and universities, GBE looks forward to changing the landscape of the education industry.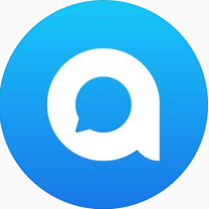 AMIGO
Amigo–the company that aims to curate the world of online therapy. Their entire model is based on offering therapy sessions over the internet, curating a group of very resourceful therapists and tracking the progress between the sessions. All this happens over their algorithm friendly app that even keeps the user engaged with the therapy process through self-care activities and rewards users for completing them.
They give the users 15 mins or free pre-consultation calls where we explain to you how therapy works, what kind of results they are likely to expect and understand what the users want in return from the company. 
They then match the user with the perfect therapist for their needs, following which they  can book a session instantly at highly affordable rates and have the session in 1 tap within the app itself. After the session is complete, the therapist suggests activities for you to perform for the coming week, like sleep logging, journaling, and meditation amongst others. 
All this is personalized with a set system of reminders to do the given task. Moreover, to keep the users motivated, they reward them for every positive action that they take on the app. If the user  sleeps for 6 hours, meditates twice a day or just eats 3 meals, all of it is rewarded. And they can redeem these in their  reward store. Beyond this, they can share their progress with the therapist, who can keep track of their activities and progress in between the sessions, to provide the most personalized and effective therapy experience ever.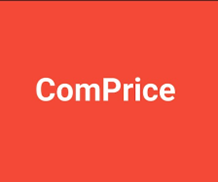 ComPrice
ComPrice is a campus-specific food search and price comparison platform that brings the best to your table with the best taste and at the best price. College students are usually on a tight budget, and dining options within the campus usually offer similar food but with varying prices. Hence, ComPrice helps students maximize their savings by providing them with comprehensive price comparisons.
ComPrice is specialized towards comparing prices within a campus, and is also planning to introduce a premium feature for first years, where they can make a list of items they need before coming to campus, and ComPrice will curate a list for them of the best deals for those items on stores around campus.
The ComPrice app is still in the building stage and will be launched during Techtatva 2022.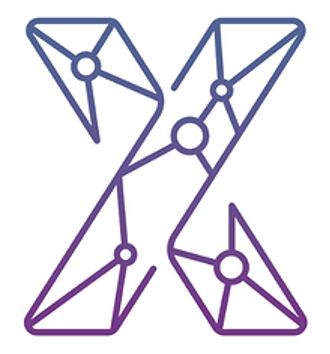 XeA Innovations Pvt. Ltd
XeA Innovations Pvt. Ltd. proudly launched its flagship product ED-EN.PRO (Education-Enhanced) on 21st January 2021. The founders of this company- Jithin Sunny (MIT) and Rangan Viveganandan (KMC) are two immensely skillful students of MAHE who made the university proud with this new venture in entrepreneurship. ED-EN PRO. Aka Education- Enhanced. Pro is an advanced online skill development platform for students and professionals. The platform focuses on helping students gain expertise in different fields through various online and offline courses, workshops, and mentoring.
Weblink: https://www.xeainnovations.com/

Assistaid Healthcare Private Limited, Bangalore
Assistaid Healthcare Private Limited is a Private incorporated on 06 June 2020. It is classified as Non-govt company and is registered at Registrar of Companies, Bangalore. It is involved in Research and experimental device development in health care sector. Directors of Assistaid Healthcare Private Limited are Paurvi Kedia and Siddharth Goel.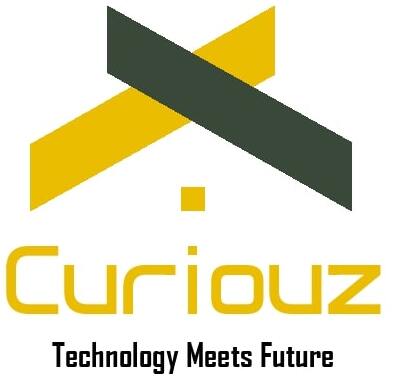 Curiouz TechLab Private Limited
Curiouz TechLab Private Limited is technology-based healthcare Start-up company founded by Dr. BM Zeeshan Hameed, Professor and Consultant Urologist, Father Mullers Medical College, Mangalore and Mr. Nithesh Naik, Mechanical Design Engineer, Assistant Professor at Department of Mechanical and Industrial Engineering, Manipal Institute of Technology, Manipal. Curiouz TechLab is incubated at Manipal Government of Karnataka Bio incubator, Manipal. 


Curiouz TechLab works towards excellence in the medical device space and believe in pursuing business through innovation and technology. Our team comprises of experts with several years of industry experience and a highly motivated set of health professionals and technology specialists. Our team is developing new innovative medical devices and equipment, web and mobile applications on android and iOS platforms, and Artificial Intelligence and Finite element analysis solutions for healthcare applications. We aim to provide good and affordable healthcare by creating new connections between technologies, patients, and healthcare leaders. 
Curiouz TechLab has received funding by Biotechnology Industry Research Assistance Council (BIRAC) - Biotechnology Ignition Grant (BIG) for their innovative patented medical device named "Rector Scissors". Indian Patent Office has granted Patent on 23/12/2020 for Application No.: 201941051409 titled "A SCISSORS-NEEDLE SYSTEM FOR INTRA-CAVITARY HYDRO-DISSECTION AND EXCISION OF TISSUES"
Women Entrepreneurs