BTech Biotechnology - Overview
Bachelor of Technology in Biotechnology offers a blended curriculum with multiple areas of science, technology and engineering focusing on research. The program provides a pragmatic approach for an enriched learning experience with a research focus.

The department offers state-of-the-art laboratory facilities to carry out research in downstream processing, bioprocess engineering, environmental engineering, bioinformatics, drug delivery, animal and plant biotechnology.
The laboratories are well equipped with facilities such as HPLC, gas chromatography, fermenter, and thermocycler to carry out research.
Along with the core subjects, students have the liberty to choose from a wide variety of program electives with minor specialization and open electives.
Institution of Engineers - Biotechnology (IEBt) student chapter conducts regular industrial visits, workshops, guest lectures and student symposium.

Biotechnology Programme Educational Objectives (PEO)
PEO1: To prepare the graduates in applying the knowledge in the field of engineering biotechnology to pursue higher studies and careers in biotechnology industries consultancies and research institutions.
PEO2: To enable the graduates to exhibit critical thinking ability towards upstream and downstream aspects of bioprocess engineering.

PEO3: To provide experience in planning and conducting the experiments in modern biotechnology laboratories with state-of-the-art facilities.

PEO4: To instil professional attitude with ethical responsibility, effective communication skills, teamwork, multidisciplinary approach and train the students to apply their technical expertise to social issues.

PEO5: To engage in lifelong learning with knowledge of contemporary issues related to applied biotechnology by using dry and wet lab skills and techniques. 
Biotechnology Programme Outcome (PO)
Engineering Graduates will be able to:

PO1: Apply the knowledge of mathematics, science, engineering fundamentals and an engineering specialization to the solution of complex engineering problems.

PO2: Identify, formulate, review research literature, and analyse complex engineering problems reaching substantiated conclusions using first principles of mathematics, natural sciences, and engineering sciences.

PO3: Design solutions for complex engineering problems and design system components or processes that meet the specified needs with appropriate consideration for the public health and safety, and the cultural, societal, and environmental considerations.

PO4: Use research-based knowledge and research methods including design of experiments, analysis and interpretation of data, and synthesis of the information to provide valid conclusions.

PO5: Create, select, and apply appropriate techniques, resources, and modern engineering and IT tools including prediction and modelling to complex engineering activities with an understanding of the limitations.

PO6: Apply reasoning informed by the contextual knowledge to assess societal, health, safety, legal and cultural issues and the consequent responsibilities relevant to the professional engineering practice.

PO7: Understand the impact of the professional engineering solutions in societal and environmental contexts, and demonstrate the knowledge of, and need for sustainable development.

PO8: Apply ethical principles and commit to professional ethics and responsibilities and norms of the engineering practice.

PO9: Function effectively as an individual, and as a member or leader in diverse teams, and in multidisciplinary settings.

PO10: Communicate effectively on complex engineering activities with the engineering community and with society at large, such as, being able to comprehend and write effective reports and design documentation, make effective presentations, and give and receive clear instructions.

PO11: Demonstrate knowledge and understanding of the engineering and management principles and apply these to one's own work, as a member and leader in a team, to manage projects and in multidisciplinary environments.

PO12: Recognize the need for, and have the preparation and ability to engage in independent and life-long learning in the broadest context of technological change.
Biotechnology Programme Specific Outcomes (PSO)
At the end of the course the student will be able to:
PSO1: Demonstrate and apply the knowledge of cell biology, biochemistry and molecular biology to solve the problems related to the field of biotechnology.
PSO2: Demonstrate and apply the principles of bioprocess engineering in the design, analysis, optimization and simulation of bioprocess operations.
Career Opportunities in Biotechnology
Our graduates were admitted in the recent past to top-ranked institutions for both MS and PhD programmes in Johns Hopkins University (US), Georgia Institute of Technology (US), Ohio University (US), University of Glasgow (UK), Delft University of Technology (Netherlands), University of Copenhagen (Denmark) and Tampere University (Finland).
Our students are regularly placed in core companies such as Biocon, Syngene, Dr Reddys, GlaxoSmithKline Asia Pvt Ltd, Molecular Connections Pvt Ltd, Wipro Wellness Care, Solara Active Pharma, Elexes Medical and Hyde Engineering.
IBM, TCS, Accenture, Infosys, Wipro, Pricewaterhouse Coopers, UST Global, Tolaram Group, Gen Works, The Math Company, Think & Learn companies visit for campus placements regularly.
Our students are getting selected regularly to pursue their research internships in renowned institutions such as IITs, DRDO, CCMB and CFTRI.
Graduates may pursue their Masters and Doctoral studies in various fields such as biofuels, bioinformatics, environmental biotechnology, food process engineering, pharmaceutical engineering and product design engineering.
Outline - BTech Biotechnology
BTech Biotechnology course outline
Key Dates & Deadlines
05
Sat Jun 05 2021
Jun ' 21
Last date to Apply
Tentative Course Commencement Date
Indian Students Apply
Manipal Academy of Higher Education not only caters to one's academic needs, but also lays emphasis on all-round development of its students.
International Students Apply
Manipal Academy of Higher Education not only caters to one's academic needs, but also lays emphasis on all-round development of its students.
Indian Students Apply
Manipal Academy of Higher Education not only caters to one's academic needs, but also lays emphasis on all-round development of its students.
International Students Apply
Manipal Academy of Higher Education not only caters to one's academic needs, but also lays emphasis on all-round development of its students.
Biotechnology Course Duration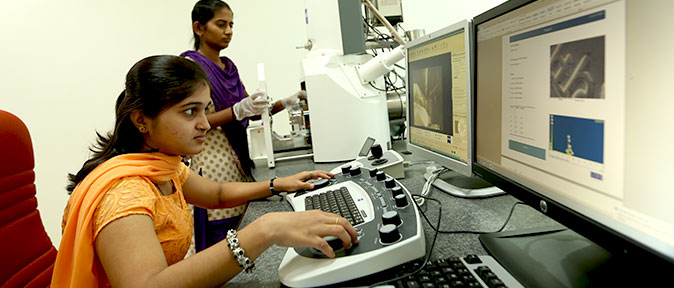 Laboratories
World-class laboratories give learning a practical dimension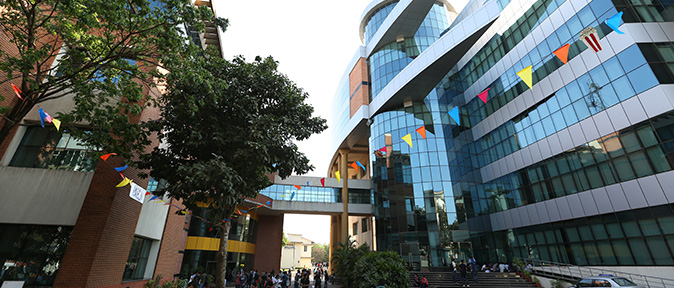 Innovation Centre
State-of-the-art Innovation Centre to facilitate multi-disciplinary research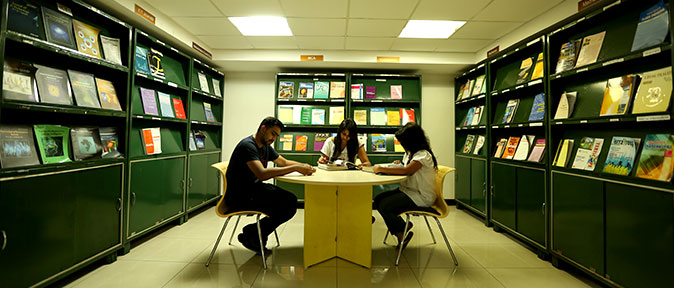 Libraries
Libraries have excellent resources for reference and study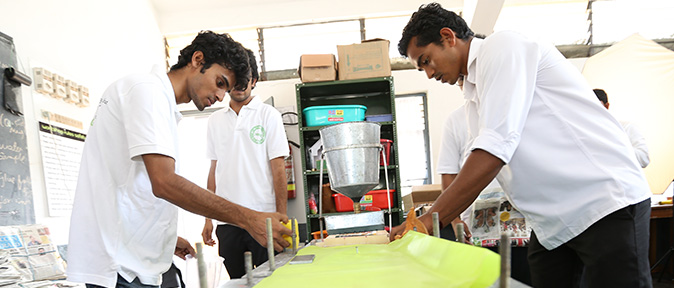 MUTBI
Paper tree - A green initiative by MIT students of MUTBI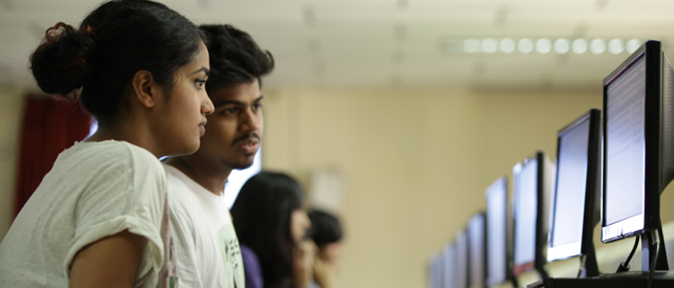 Computing Facility
Wi-fi campus with modern computing and digital facilities
Get the perfect start to your dream career by joining the Institution of Eminence