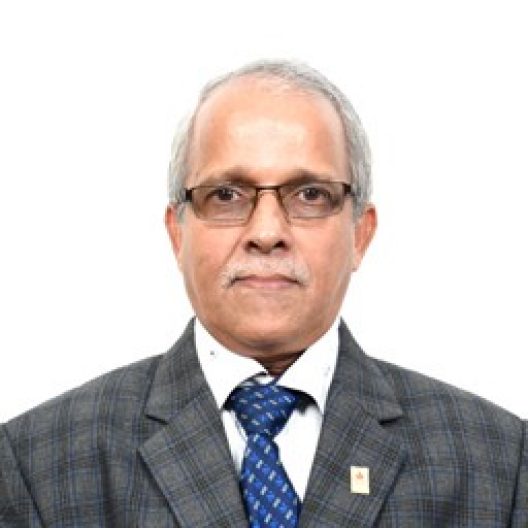 Professor
Department of Electronics & Communication Engineering
Qualification: B.E.(ECE), M.Tech.(Biomedical Engg), Ph.D.(Electrical & Electronics Engineering)
CURRENT ACADEMIC ROLE & RESPONSIBILITIES
Professor - Department of Electronics & Communication Engineering
ISO internal auditor
PhD guide at MAHE
Chair - Department Curriculum Committee
Chairperson - Doctoral Advisory Committee
Chairperson - Department NEWS LETTER

Member - Board of Studies
Member - faculty promotion and Grievance Redressal Committtee
Member - AICTE project monitoring committee

 
AREAS OF INTEREST, EXPERTISE AND RESEARCH
Area of Interest
Biosignal Analysis and Recognition, Digital system design for Processors
Area of Expertise
Biosignal Analysis and Recognition, Digital system design for Processors
Area of Research
Biosignal Analysis and Recognition, MAC and other computational unit architecture designs for standalone image processing applications.
Professional Affiliations & Contributions
Life Member of Indian Society for Technical Education (ISTE), 2001.
Life Member of Bio Medical Engineering Society of India (BMESI), 2004.
Member of IEEE
Best Teacher Award (Electrical Group) 2011- 2012.