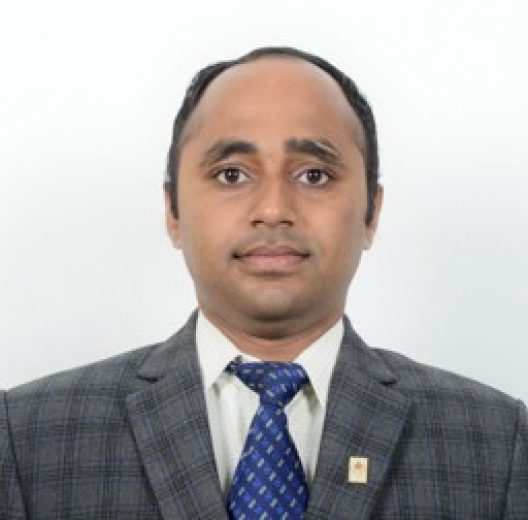 Assistant Professor
Department of Mechanical & Manufacturing Engineering
Qualification: BE, MTech
CURRENT ACADEMIC ROLE & RESPONSIBILITIES
Assistant Professor - Department of Mechanical and Manufacturing Engineering, MIT.
In-charge - Tribology and Vibration Laboratory.
Member - Department IET Accreditation Committee.
Member - Department ISO Audit Committee.
AREAS OF INTEREST, EXPERTISE AND RESEARCH
Area of Interest
Tribology; Machine Learning; Smart Structures;Computational Finance; Medical Technoloy
Area of Expertise
Hydrodynamic Bearings; Magnetorheological Fluid (MR Fluids)
Area of Research
Fluid Film Bearings; Adjustable Bearings, Smart Fluids; Bearing Diagnostics.
Work Experience
| Organisation | Role | Tenure |
| --- | --- | --- |
| Manipal Institute of Technology, MAHE, Manipal | Assistant Professor | 2014-Present |