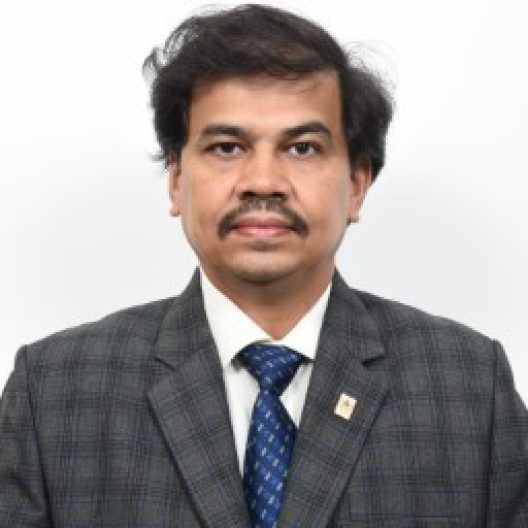 Dr. Babushri Srinivas Kedukodi
Professor
Department of Mathematics
Qualification: Ph.D. (Algebra) , MSc (Mathematics), PGDCA, DOEACC 'O' Level, CSIR -JRF (Top 20% amongst Qualified), Maharashtra SET, MTTS Level II, GATE (97.25 Percentile, AIR 46)
CURRENT ACADEMIC ROLE & RESPONSIBILITIES
Professor - Department of Mathematics, MIT.
Research guide for doctoral research scholars.
Warden, MIT Hostels.  

Areas of Research

 Algebra (Nearring Theory, Rings, N-Groups, Graph Theoretical Aspects)
 Algorithms and Computing
 Algebraic Hyperstructures
Rough Set Theory and Fuzzy Set Theory

Awards/Grants/Certifications

Received the First Prize for PhD Poster Presentation from MAHE.
Received Travel Grants from ICTP (International Centre for Theoretical Physics, Italy), SERB-DST, NBHM (National Board of Higher Mathematics), INSA (Indian National Science Academy).
Received Incentives for Excellence in Research from MAHE.
Participant of MTTS Programme-Level II held at IIT Madras in 1998.
Participant of Mission 10X Workshop

organized by Wipro Technologies and    received

Dale Carneige Certificate

in High Impact Teaching Skills.

Books Published

Nearrings, Nearfields and Related Topics (World Scientific - 2017) 

Collaborative  Research Visits

Visited Yazd University for 3 weeks in  2018. 
Visited Ohio University Center of Ring Theory and its Applications (CRA), USA in 2011.

Professional Memberships

 Donor Member of Indian Science Congress Association.  
Life Member of Ramanujan Mathematical Society.  
Life Member of Andhra Pradesh Society for Mathematical Sciences.
Life Member of Bombay Mathematical Colloquium.  
Member of Allahabad Mathematical Society.