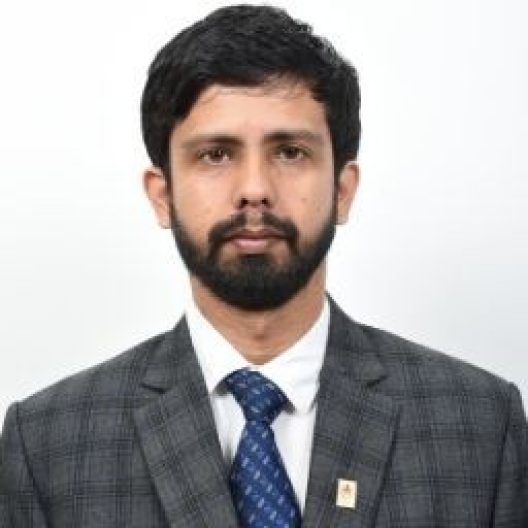 Assistant Professor
Department of Biomedical Engineering
Qualification: PhD (IIT- Bombay)
CURRENT ACADEMIC ROLE & RESPONSIBILITIES
AREAS OF INTEREST

Nanotechnology
Optical nanomaterials
Lanthanides activated nanomaterials
polymer nanocomposites
SUBJECTS CURRENTLY TEACHING
| Subject | Semester / Year |
| --- | --- |
| Introduction to biomedical nanotechnology | |
ACADEMIC QUALIFICATIONS
| Degree | Specialisation | Institute | Year of passing |
| --- | --- | --- | --- |
| PhD | Nanotechnology | Indian Institute of Technology- Bombay | 2016 |
AREAS OF INTEREST, EXPERTISE AND RESEARCH
Area of Interest
Biomedical Nanotechnology
Area of Expertise
Nanomaterial synthesis, polymer nanocomposites
Synthesis and Characterization of NIR Luminescent LaF3: Ln3+ Nanoparticles and Their Transparent Epoxy Nanocomposites
Advanced Materials Research Vol. 748 (2013) pp101-105.
Effect of surface grafting coefficient and chain length of fatty acids on the luminescence of neodymium3+-doped LaF3 nanoparticles
Journal of Materials Chemistry C, 2015, 3, 1817-1822
Elucidating the stabilizing effect of oleic acid coated LaF3: Nd3+ nanoparticle surface in the thermal degradation of PMMA nanocomposites
Materials Physics and Chemistry (Elsevier) April 2017, 190, 1, 45–52.