The Department of Occupational Therapy at MCHP Manipal was established in 1972 and deals with the restoration of functional ability of a person with physical, neurological and mental trauma or illness. Diseases,  traumatic, traumatic conditions, and birth related or aging lead to problems like poor balance and muscle weakness, lack of coordination, cognition and perceptual problems, restricted joints and incomplete hand function. Occupational therapy corrects these problems.
Key Features
Accredited by the All India Occupational Therapist Associations (AIOTA), the national governing body of the profession.
Accredited by the World Federation of Occupational Therapists (WFOT), the apex professional body worldwide.
Best-in-class infrastructure.
ISO 9001:2008 certified 
Core Competencies
Neurorehabilitation
Child Habitation
Psychosocial Rehabilitation
Hand Rehabilitation
Musculoskeletal Rehabilitation
Splint and Assistive Technology
Geriatric care
Neonatal Intensive care
Community based services
The Department of Occupational Therapy, MCHP Manipal offers the following programs:
Bachelor of Occupational Therapy (BOT)- 4 1/2 years( 8 Semesters and 6 months Internship )
Master of Occupational Therapy (MOT) with 4 specializations- 2 years ( 4 Semesters )
·         Hand and Musculoskeletal Conditions
·         Developmental Disabilities
·         Neuro-rehabilitation
·         Mental Health and Psycho-social Rehabilitation
Certificate course in Hand Splinting- 1 month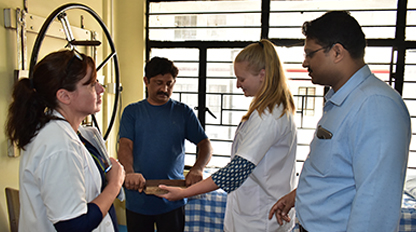 Study
Department of Occupational Therapy, School of Allied Health Sciences, MAHE Manipal offers credit-based semester programs for Bachelor's and Master's level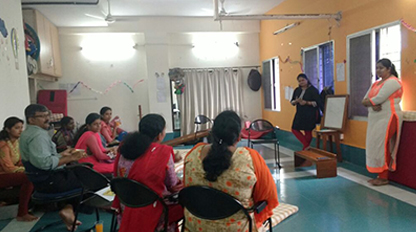 Research
Department of Occupational Therapy, School of Allied Health Sciences, MAHE Manipal engages in both disciplinary and interdisciplinary research in Occupational Therapy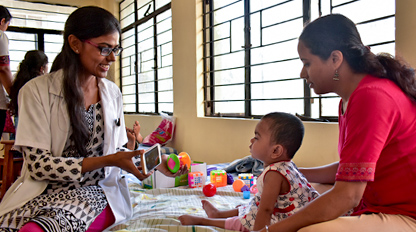 Patient service
Department of Occupational Therapy, School of Allied Health Sciences, MAHE provides patient care for clients with different physical and mental illnesses                                                                                                            

Why Occupational Therapy at MCHP, Manipal?
It has world class facilities for training undergraduate and postgraduate students.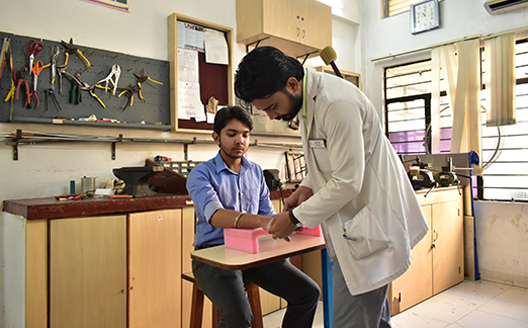 Splint lab is used to provide training for students developing splints, adaptive and assistive devices. Splint lab is used to provide training for students in developing assistive technology. It also is instrumental in splint and adaptive aid fabrication for clients referred to the occupational therapy department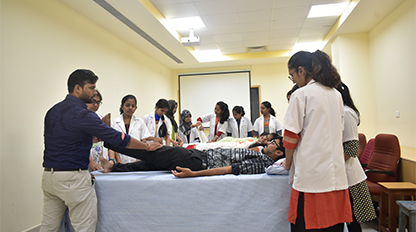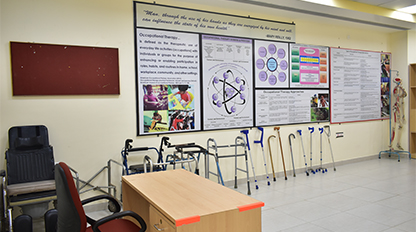 Occupations and Activities lab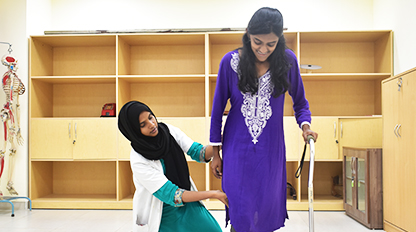 Occupations and Activities lab is equipped with all necessary facilities to facilitate learning and research on Activities of Daily Living
Testimonials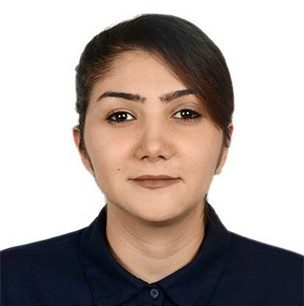 Life at Manipal made me stronger and allowed me to take a step ahead in being an independent woman. I love infrastructure and International life here. I truly appreciate every single moment I spent at MAHE
Fatemeh Amiri
BSc. Medical Imaging Technology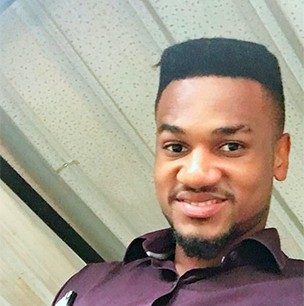 MAHE gave me the confidence to grow personally and professionally, it's a place of learning, fun, culture, love, literature and more. It gave me an opportunity to enrich my knowledge, learn and grow.
Precious Nduaguba
BSc. Nuclear Medicine Technology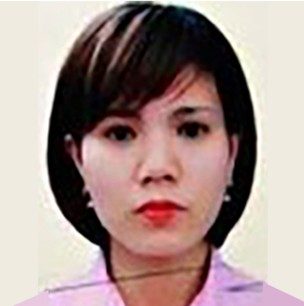 Life in Manipal is unique due to the tranquility we obtain in a contrastingly vibrant town. MAHE and especially the Department of OT have always helped to provide facilities and create the best environment for studying.
Vu Thi Loan
BSc. Occupational Therapy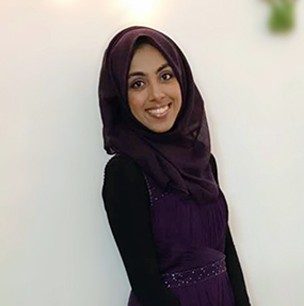 Nothing is impossible, I can do it." MAHE has made me strong- it respects and preserves all cultures. The different collegiate events have made me more confident. I will leave this University as a more independent person.
Ayman Shivji
Bachelor of Audio and Speech Pathology