History & progress of KMC Manipal
Manipal is a hillock in costal Karnataka. Its 63 km north of Mangalore and 8 km east of Arabian Sea. It's a suburb belonging to Shivalli village Panchayat of Udupi Taluk and Udupi District. It commands a panoramic view of the Arabian Sea to the west and Western Ghats to the east. Manipal once was a dense forest and home to many bird species - song birds, king fisher, red crested pochards, spot on ducks etc. These can be traced even today and many migratory birds visit Manipal during the season. Central circle in front of the Medical college is called tiger circle, because tigers used to roam in this area.
The name is derived from "mann" and "palla" from where the term Manipal originates. Mann means "mud" and palla means "lake" in Tulu language. The lake which is in the center of Manipal measures around 400 meters diameter.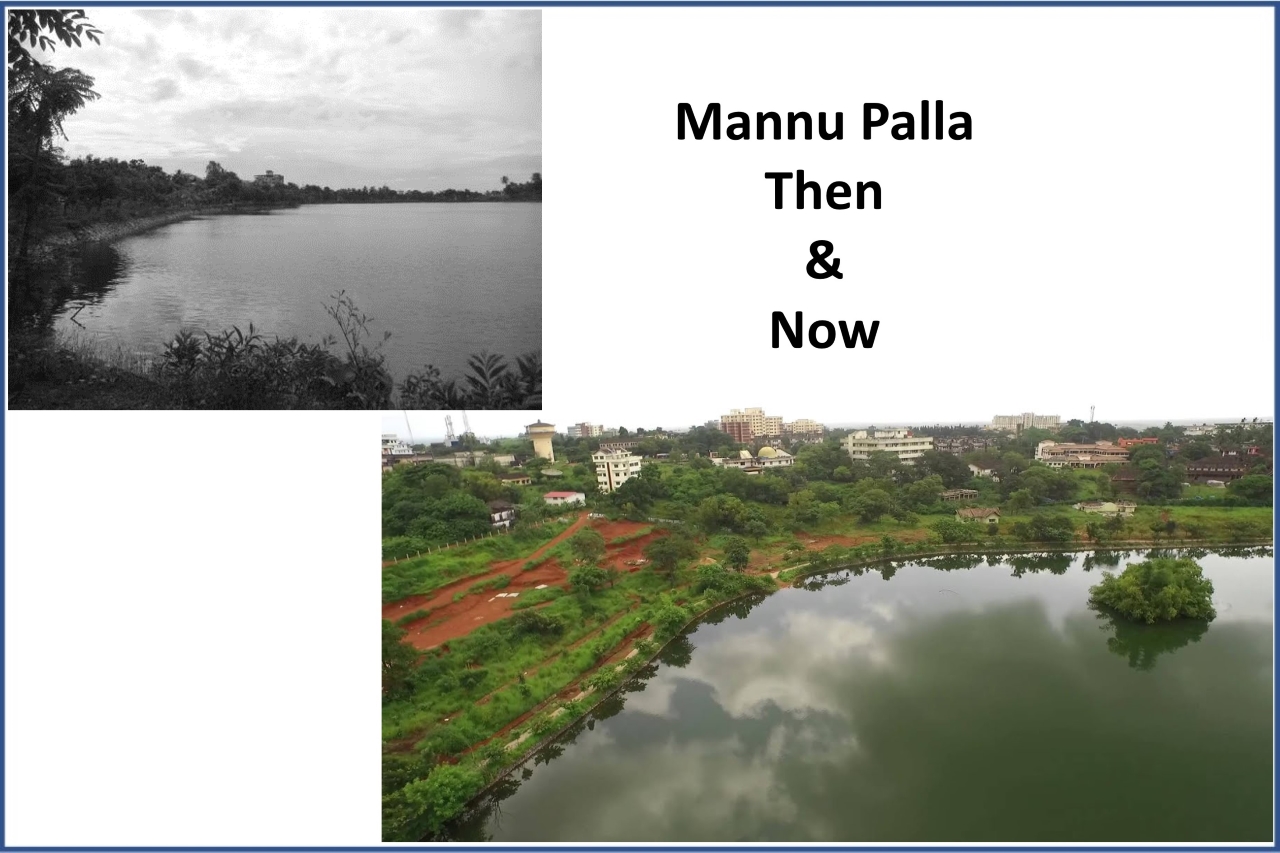 Tonse Madhav Ananth Pai belonged to a village Tonse in Kalyanpur which is around 5 kms from Manipal. He completed his MBBS from Stanley Medical College, Madras and supposed to leave to Hong Kong for a job. His mother influenced him to stay back and serve the native place. He started a small clinic near Malpe.
Dr. Tonse Madhava Anantha Pai (30 April 1898 – 29 May 1979), Seeing the paucity of medical education facilities then available in India, felt that the government alone cannot be depended upon to provide adequate educational facilities and, therefore, thought of a novel scheme wherein the cost of medical education would be borne partly by the students themselves. There were many sceptics and critics when this idea was first mooted by Dr. Pai in 1951 under the auspices of the Academy of General Education, a registered educational society. It took him two years to convince people and finally, the college saw the light of the day on 30th June 1953.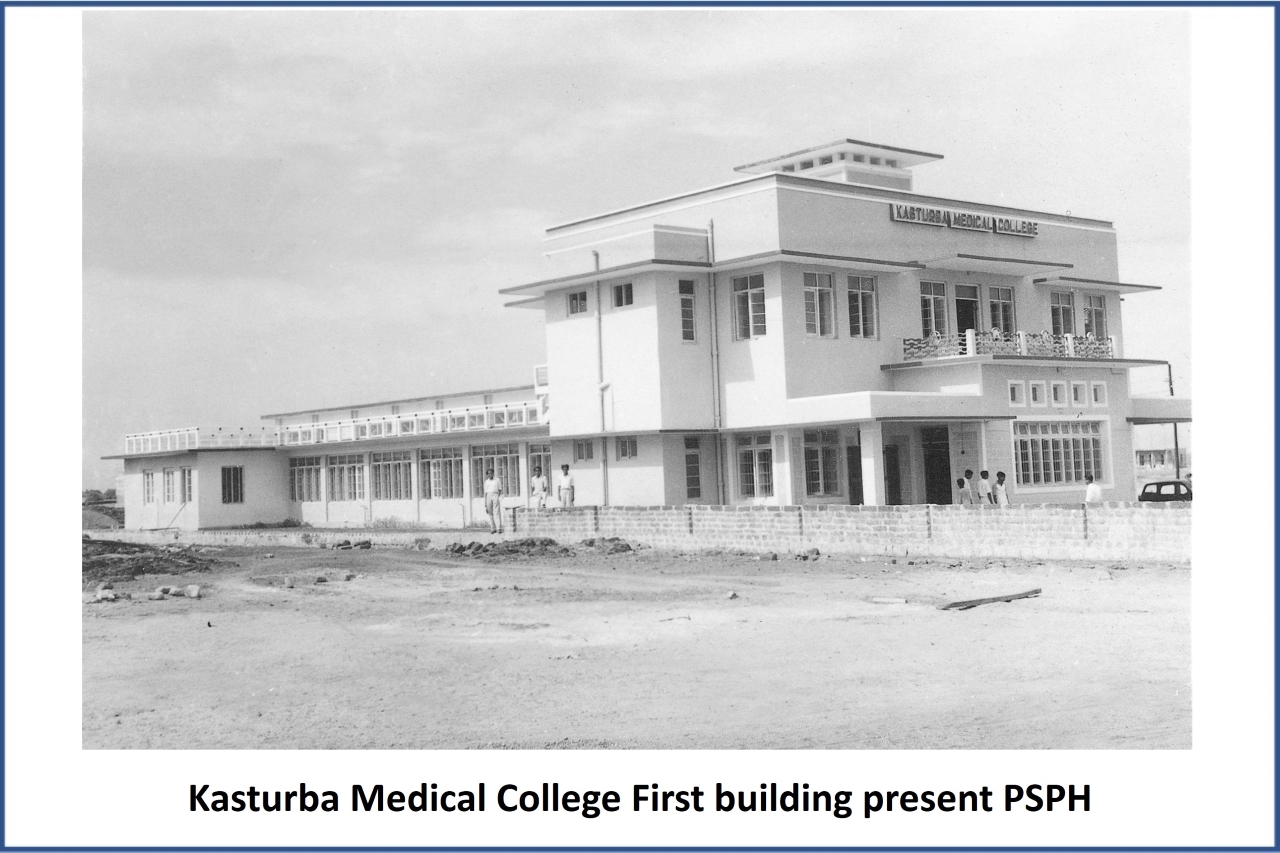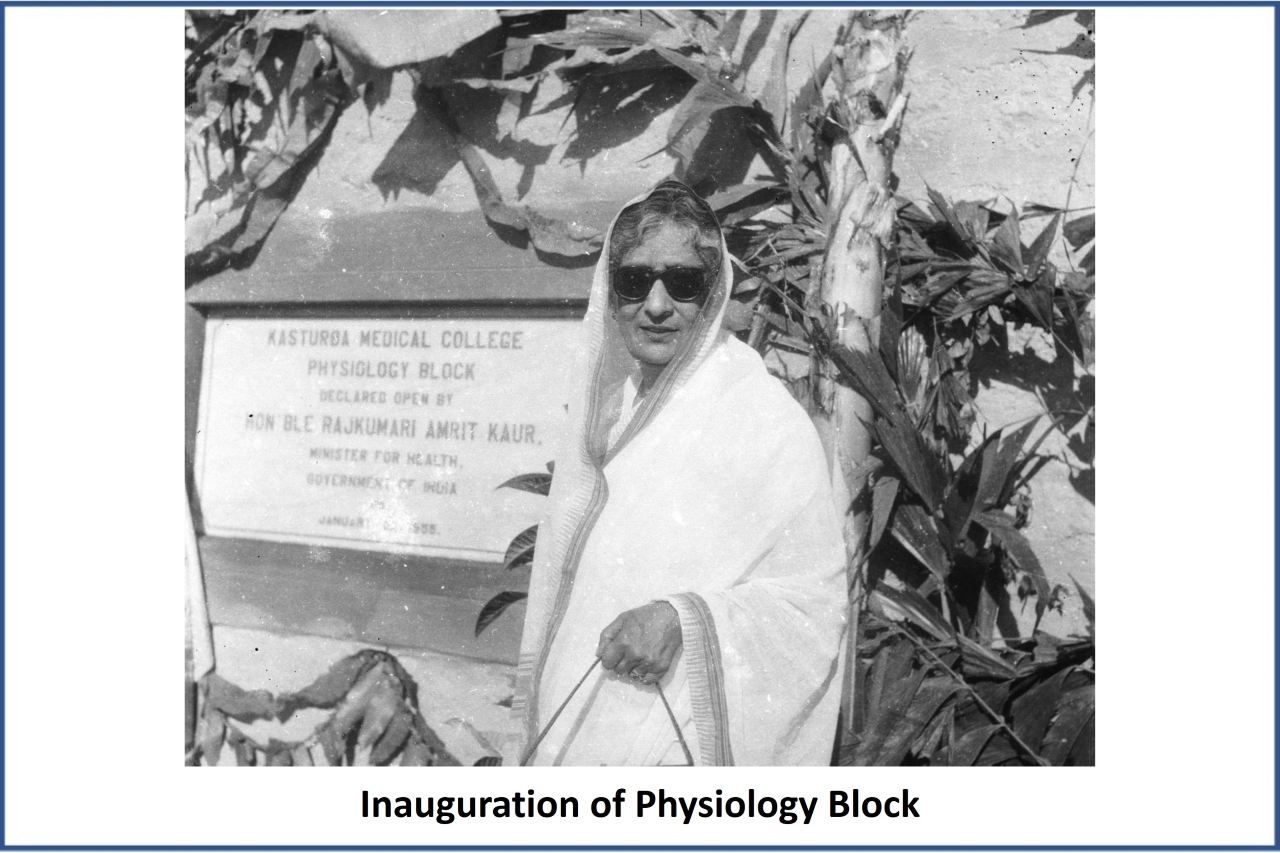 The Kasturba Medical College started as a single institution in 1953 with the pre-clinical section at Manipal and the students had to go to Mangalore for their clinical training at Wenlock District Hospital. The first batch of students arrived in Mangalore in 1955 for their clinical training. This was the first Public Private Partnership  (PPP) model.
Kasturba Medical College, Manipal started with two blocks initially. The medical college was in the building of Prasanna School of Public Health (PSPH) today. The second block to come up was Physiology block, which still houses Physiology and Pharmacology departments. Physiology block was inaugurated by Rajkumari Amrit Kaur, then Health Minister of Government of India.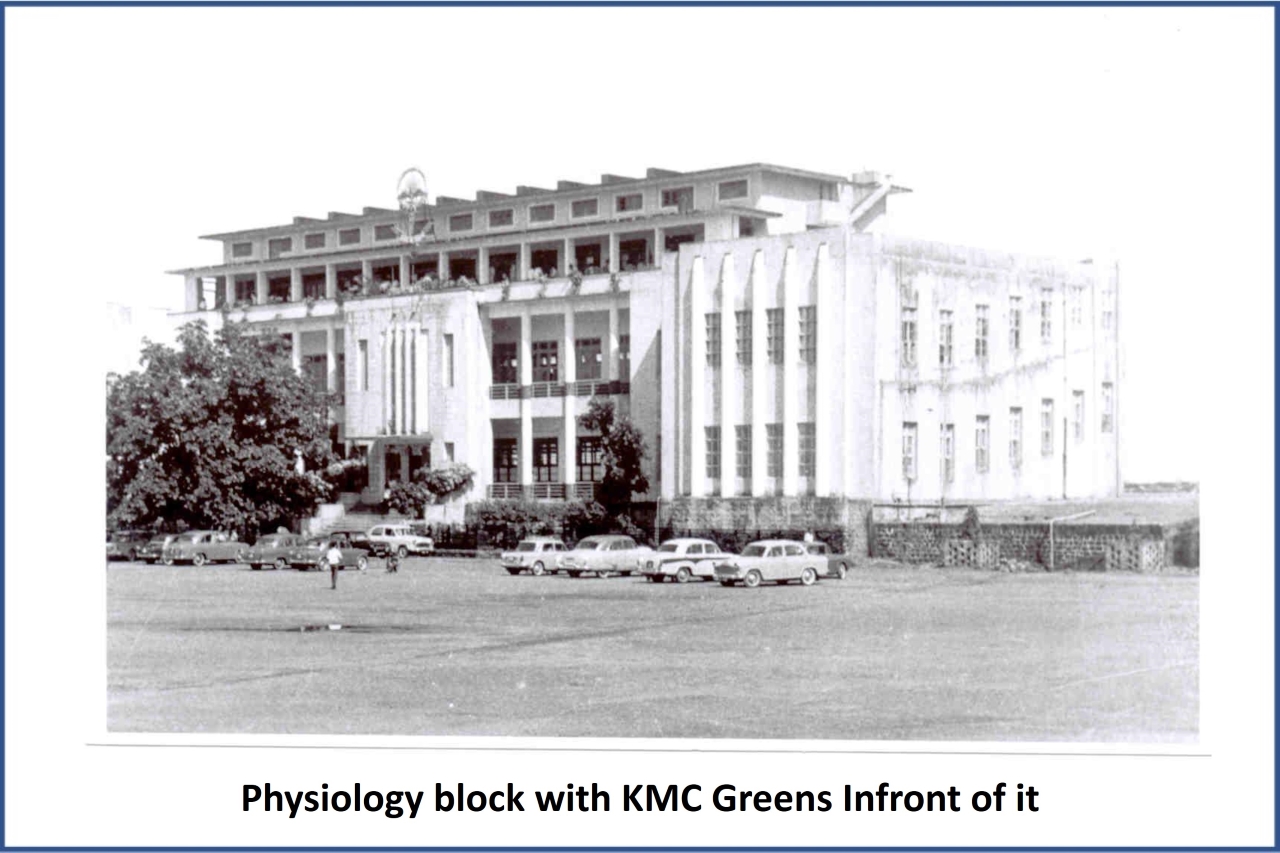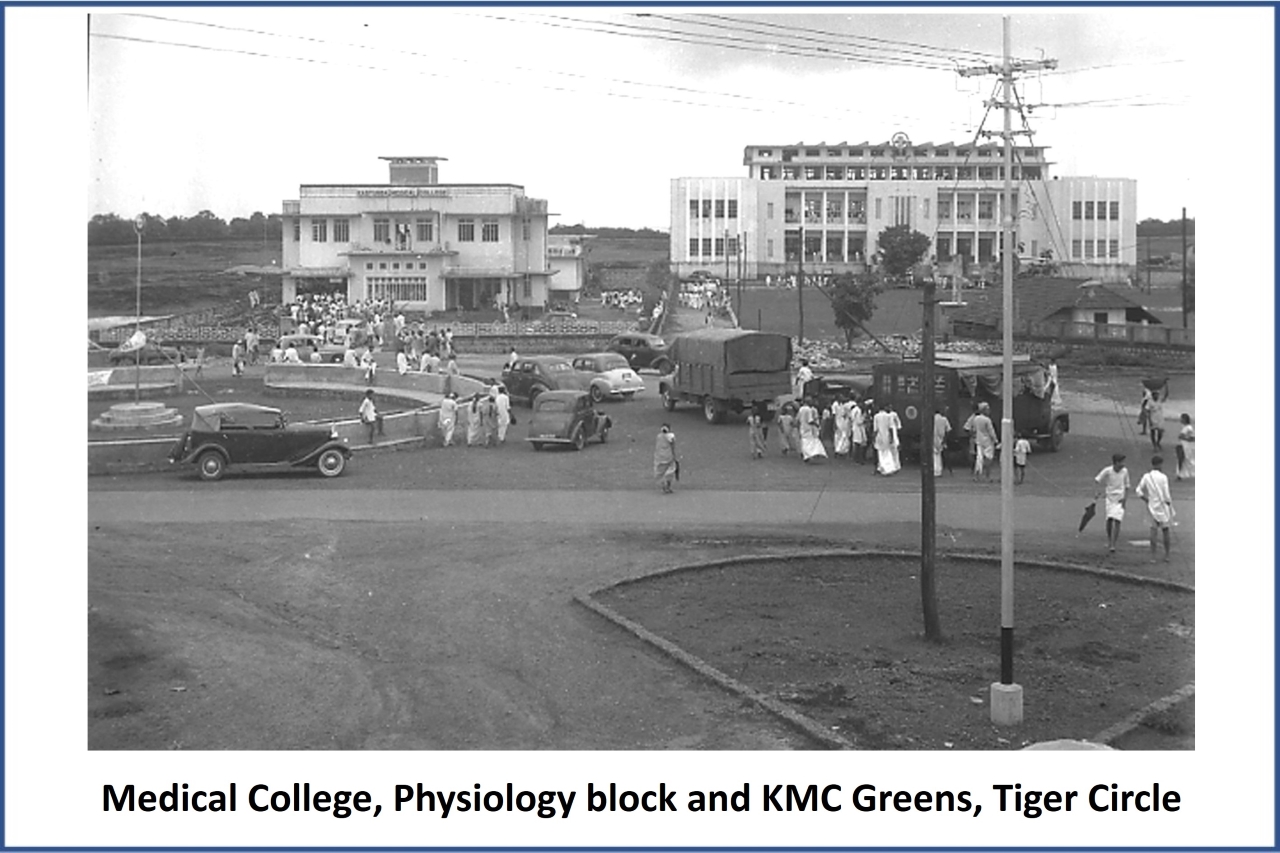 It was necessary to think of building a teaching hospital at Manipal. An opportune moment for a general hospital at Manipal offered itself in 1960, when another philanthropic body, the Medical Relief Society of South Kanara, offered to join hands with the college in establishing a large hospital at Manipal, A beginning was made in May 1961 with the inauguration of the 150-bedded, Kasturba General Hospital in a newly constructed, two storied building with 150 beds.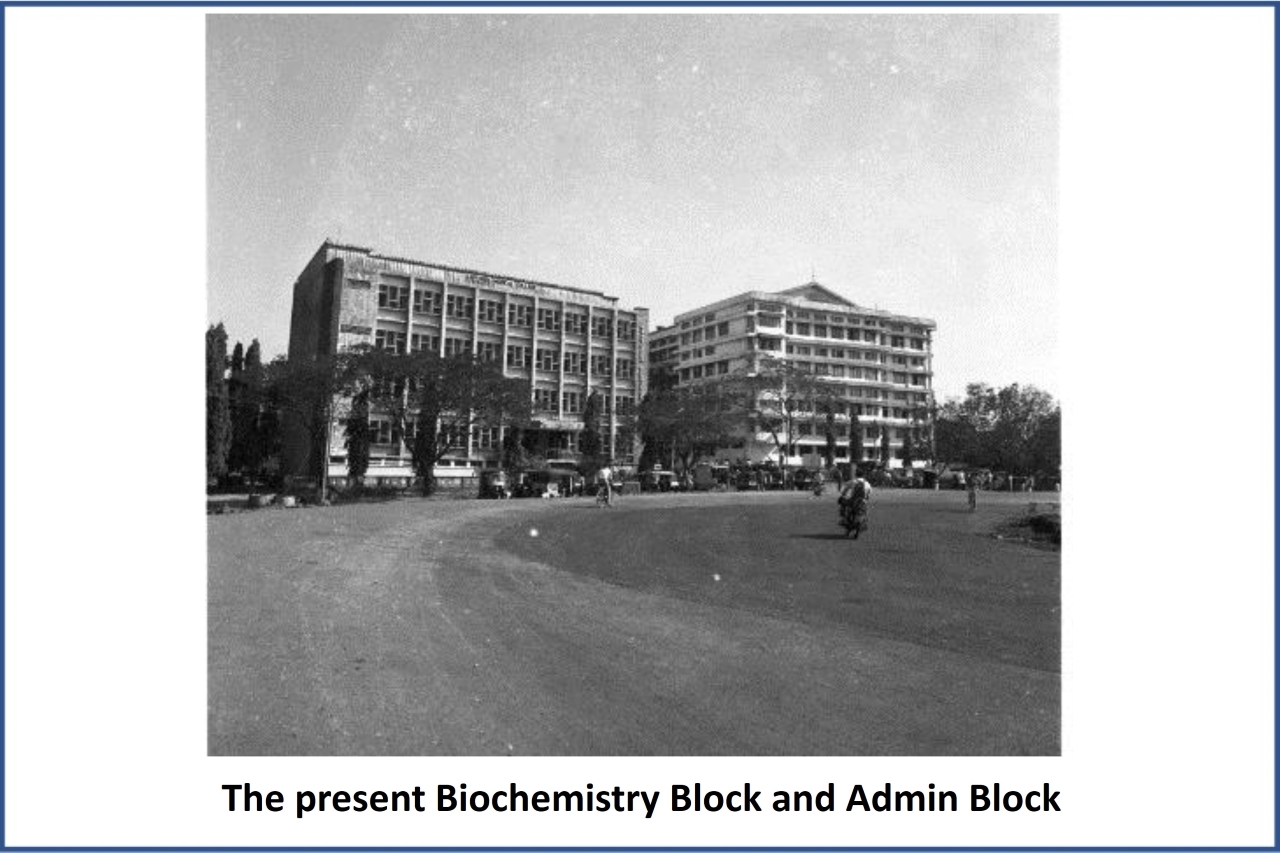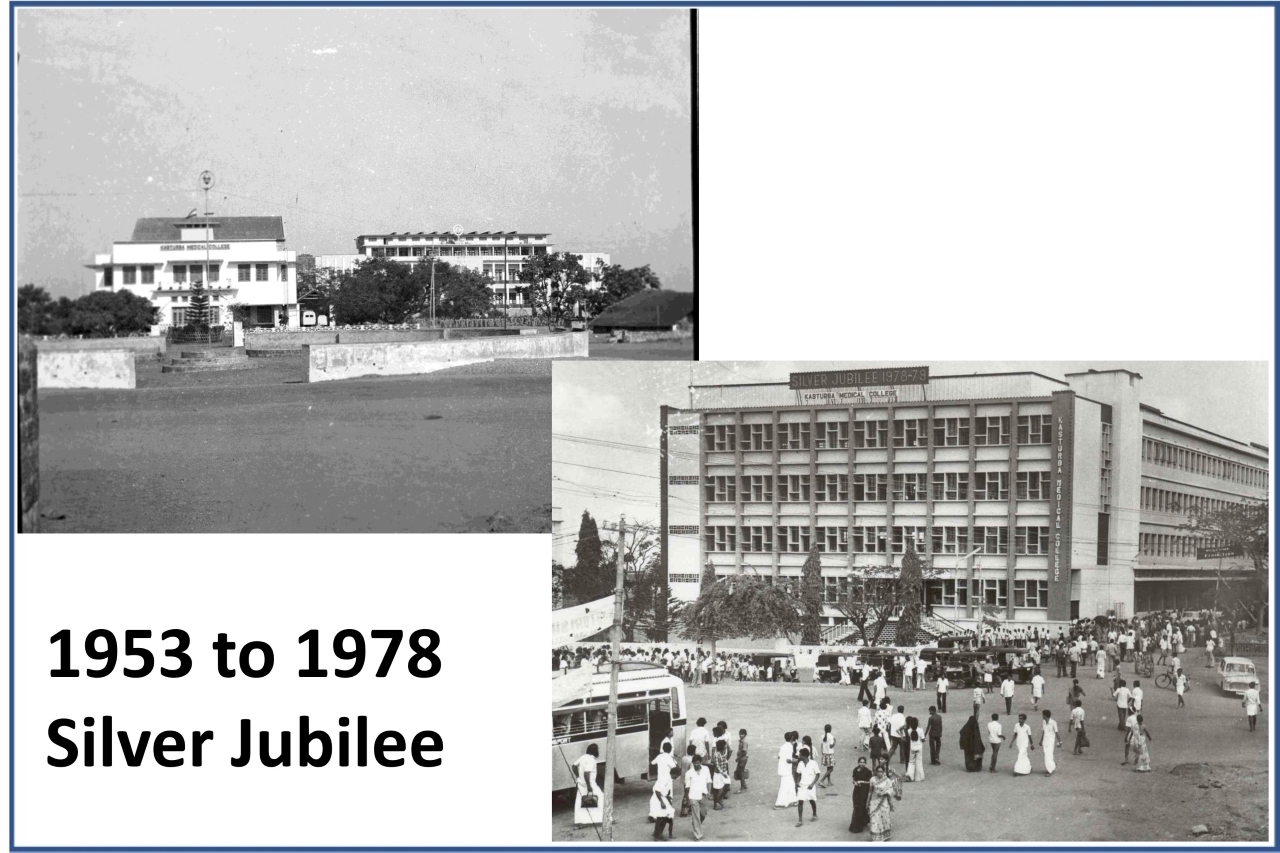 With the clinical program commencing at Manipal in 1969 and the setting up of a full‑fledged Kasturba Hospital, it became an independent medical college. Over the years, the college hospital has grown into a 2032-bedded, super‑specialty hospital, and the Kasturba medical College has evolved as one of the most prestigious medical colleges in India ranked consistently in the top five medical colleges of India for the last few years. Today, students from 56 countries have graduated from KMC, and the medical degree (MBBS) is recognized worldwide. KMC, was earlier under the purview of the Mangalore University until 1993, when the government of India granted the 'Deemed University' status to Manipal Academy of Higher education in 1993.