MAHE Hostels
INTRODUCTION
Manipal Academy of Higher Education has a separate hostel section under the management of Hostel Management Committee. This committee is headed by its chairperson. The Hostels are managed by the Chief Wardens, assisted by Wardens and other Hostel Staff. 
Amartya Sen Boys hostel
MAHE hostels are spread over three campuses, viz., Health Sciences campus, MIT campus at Manipal and Mangalore campus at Mangalore.  The hostels of Medical, Dental, Para-Medical, Nursing and Life Sciences colleges at Manipal, are located in the Health Sciences Campus. These are administered by the Chief Warden (Health Sciences).  The hostels of Engineering, Management and other institutes located in Manipal Institute of Technology Campus are administered by Chief Warden (MIT) and the hostels at Mangalore Campus are administered by Chief Warden, Mangalore.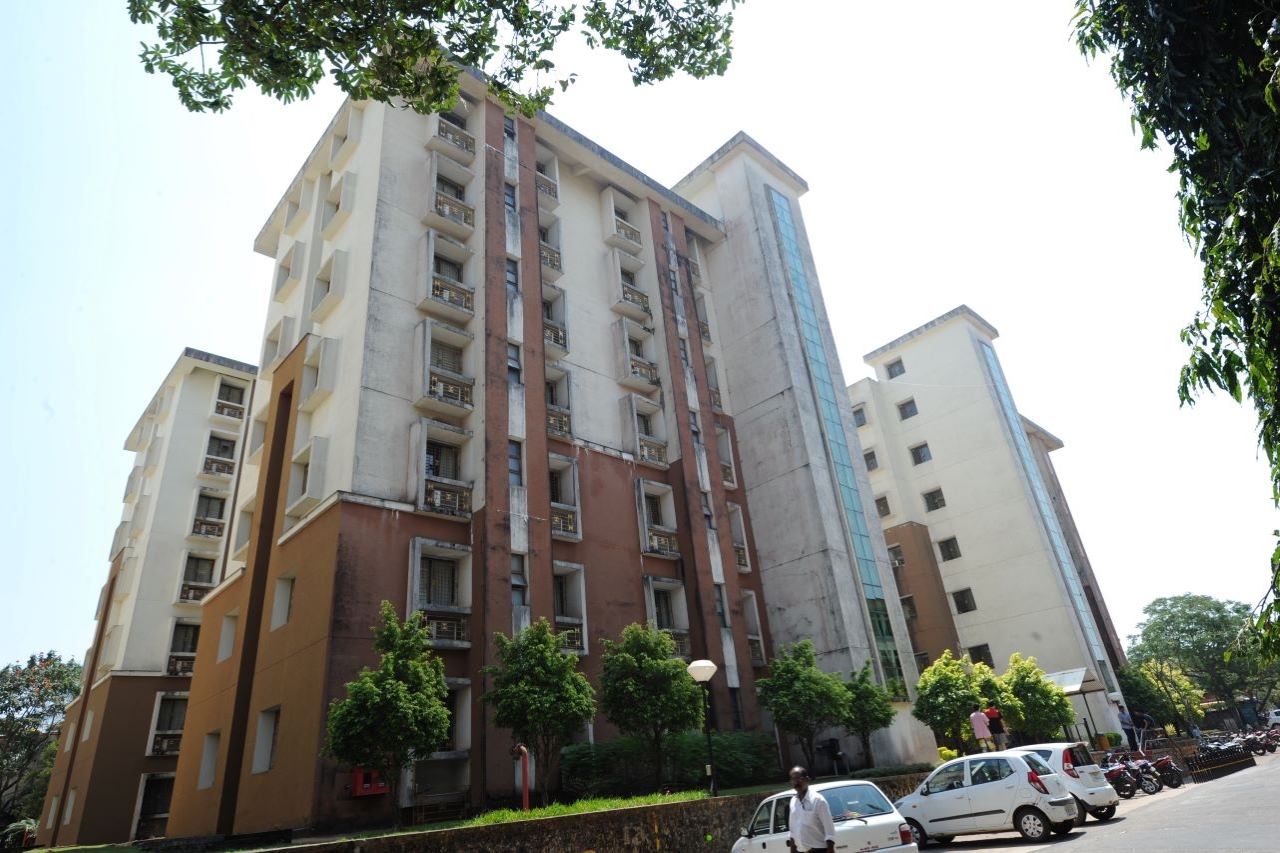 Nehru Boys hostel
There are separate hostels for Boys and Girls. Each Hostel has Wardens, drawn from the teaching faculty of the colleges, who is responsible for the day-to-day functioning such as discipline, maintenance of building etc. Additionally, there are hostel staff comprising of Caretakers / Block Supervisors, Attendants and Housekeeping personnel.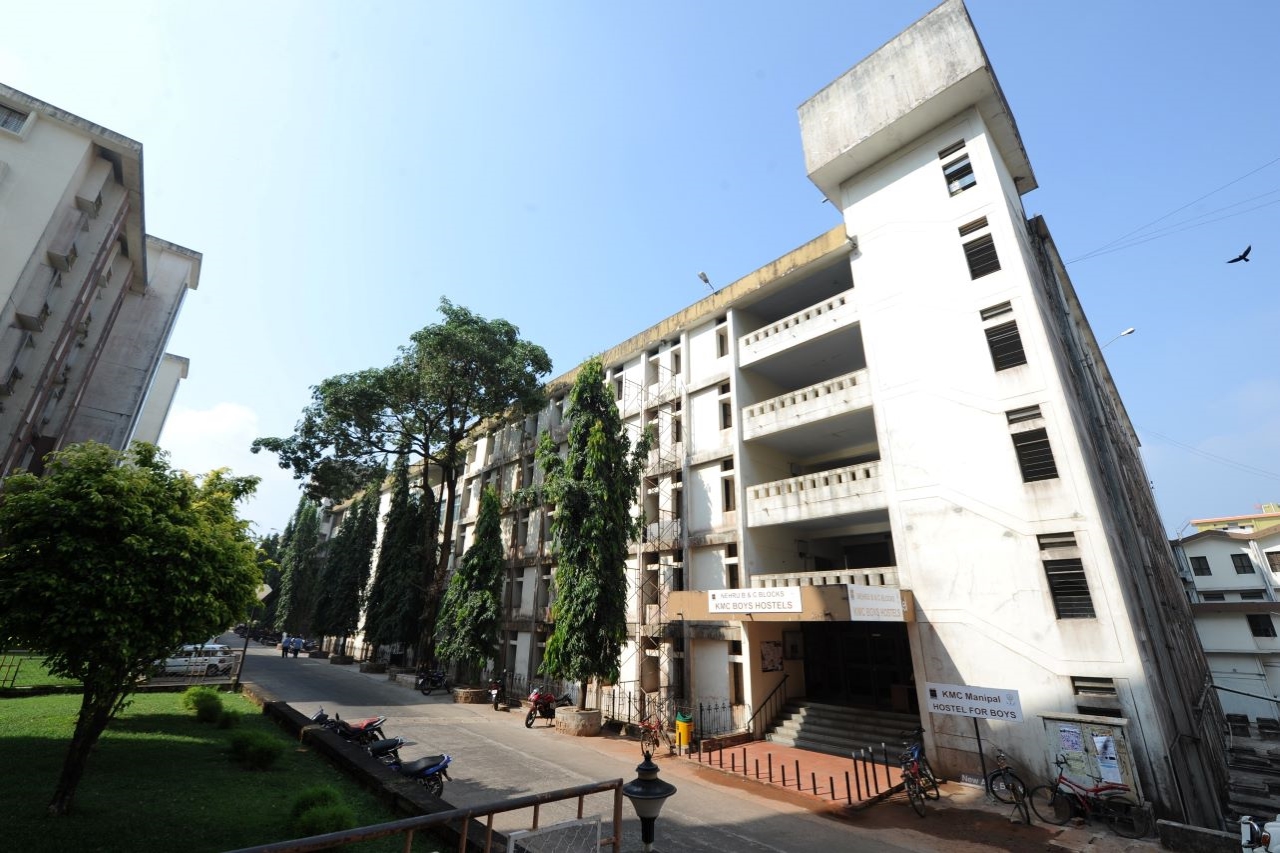 Indira Girls Hostel
Hostels have a variety of rooms viz., Single AC, Double AC, Single non-AC with attached washroom, Single non-AC with common washrooms, Double non-AC with common washrooms etc. Rooms are allotted to new students as per a pattern and they are allowed to migrate to a room of their choice through a waiting list. It is mandatory for first year UG students to stay in hostels. Maintenance and upkeep activities of the hostels are outsourced, and closely monitored by the management.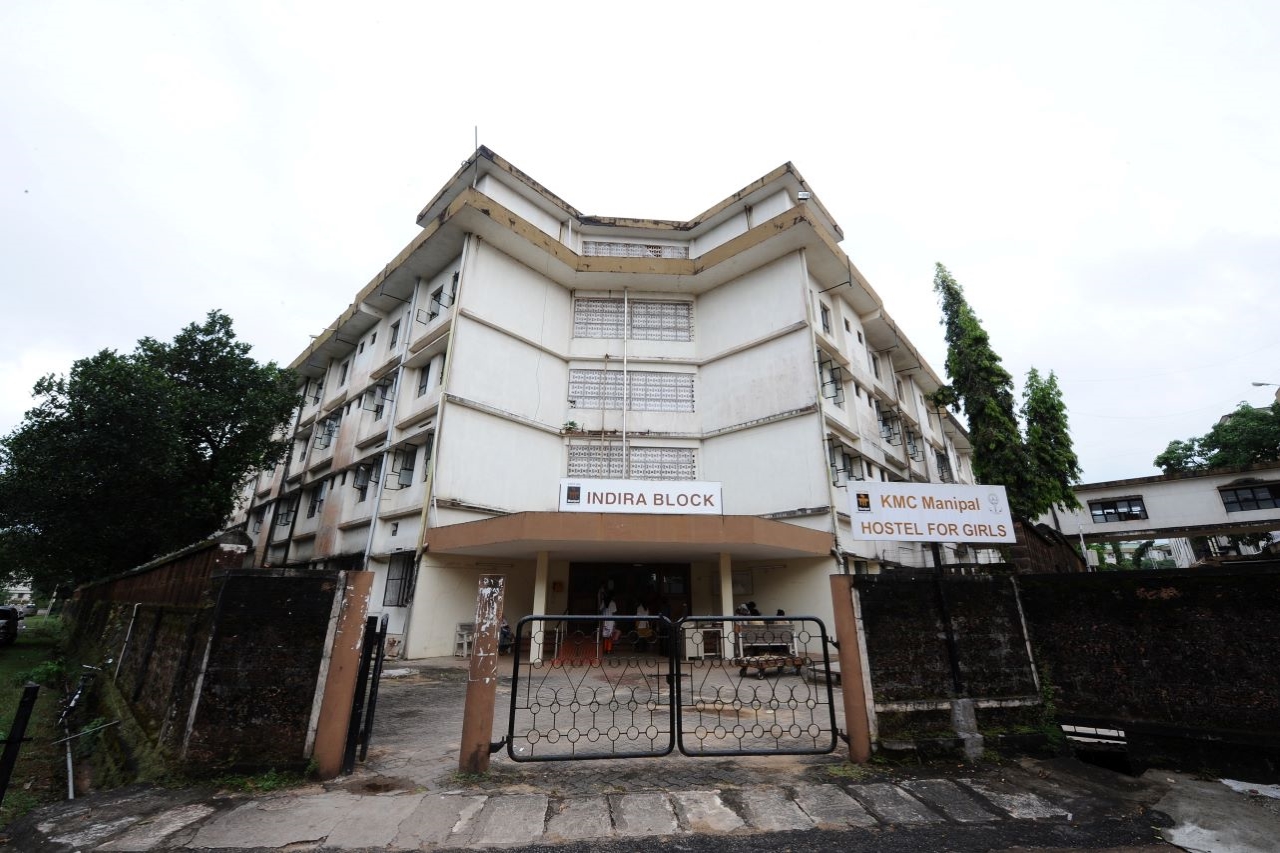 Single AC, Double AC rooms
Each hostel is secured with Access Control Doors, accessible only to residents. CCTV is mounted at the entrance of all hostels. CCTV cameras have been installed in corridors of some hostels and the same is under installation in others. The entrance of each hostel is manned by security personnel as well.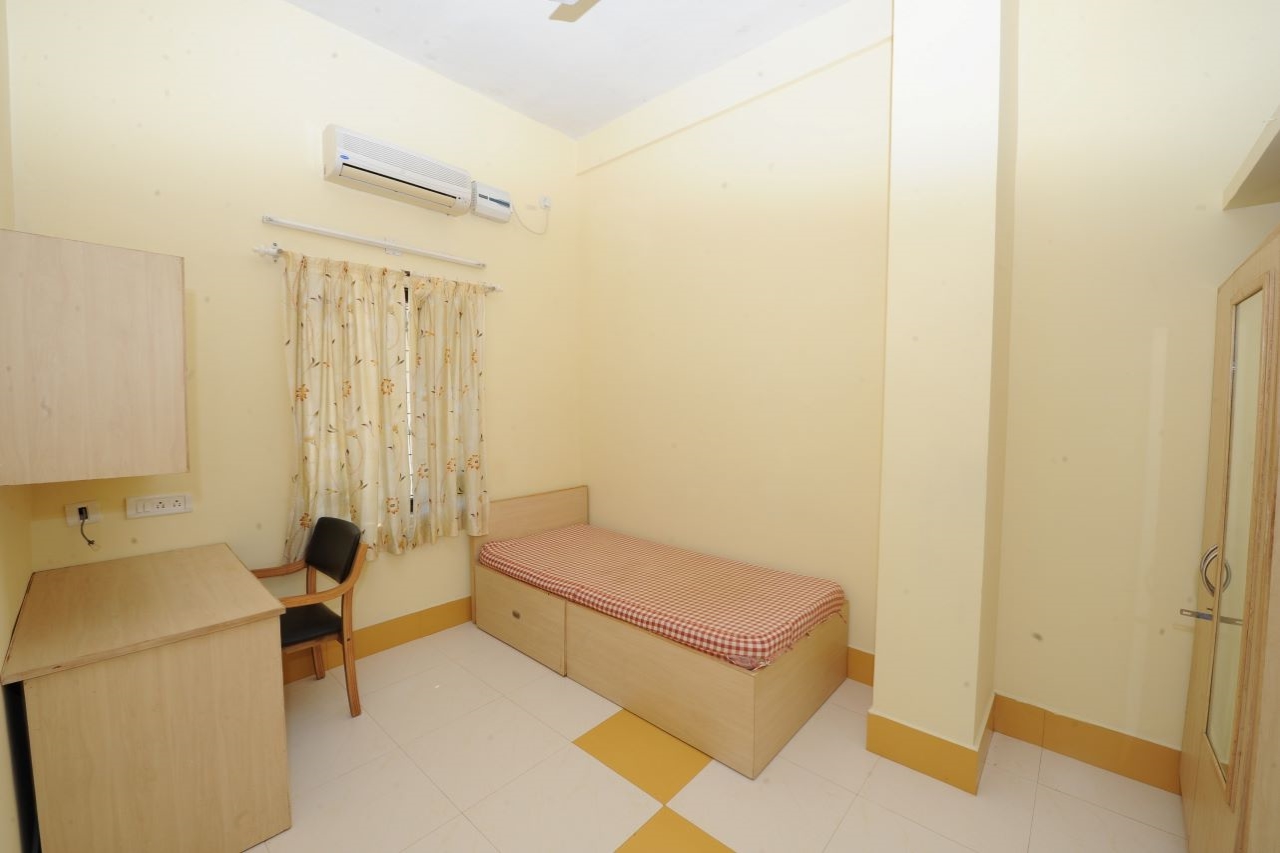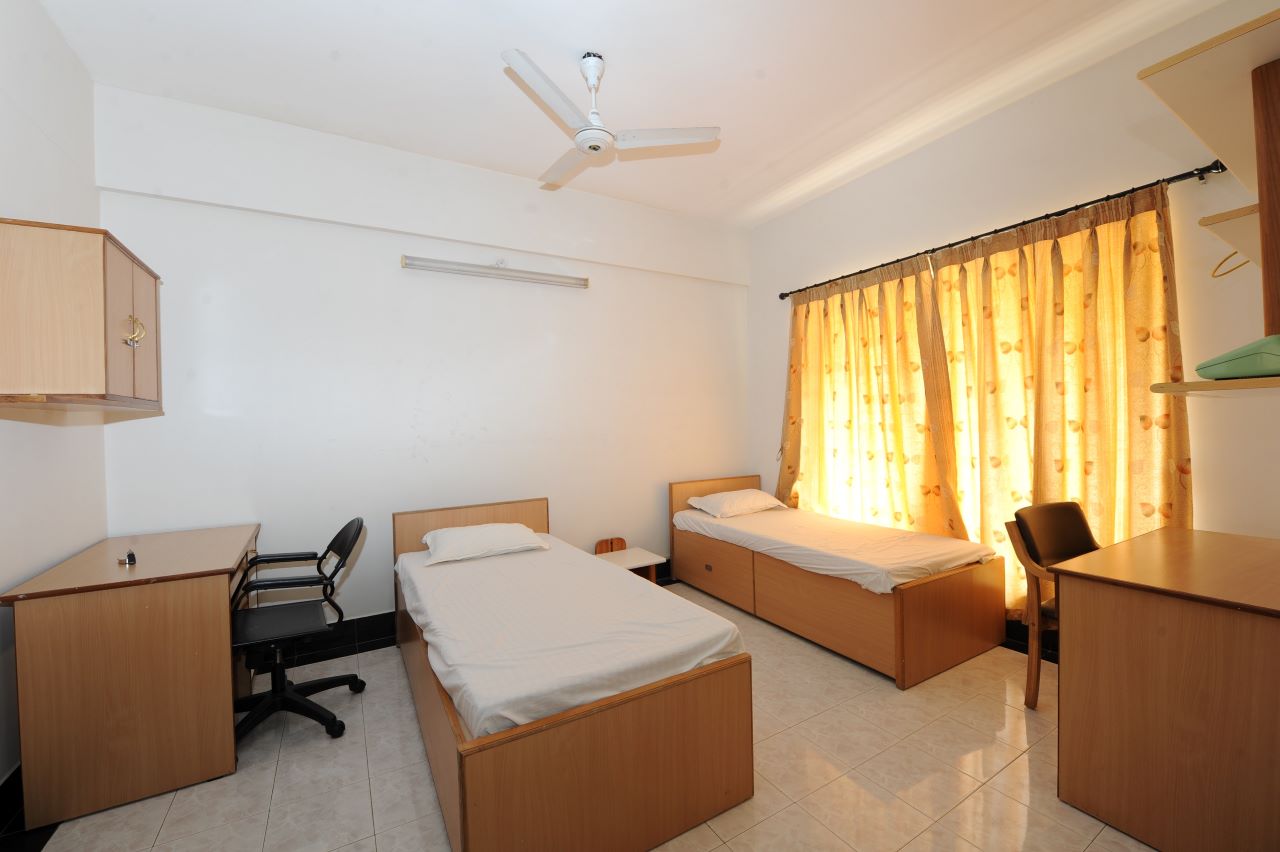 Access Control Doors
Each hostel is equipped with round the clock Wi Fi, Solar Hot water, back up electricity and normal running water. Other amenities comprise of large screen LED TV, Reading Room, three way filtered water for drinking water, Night Canteens etc.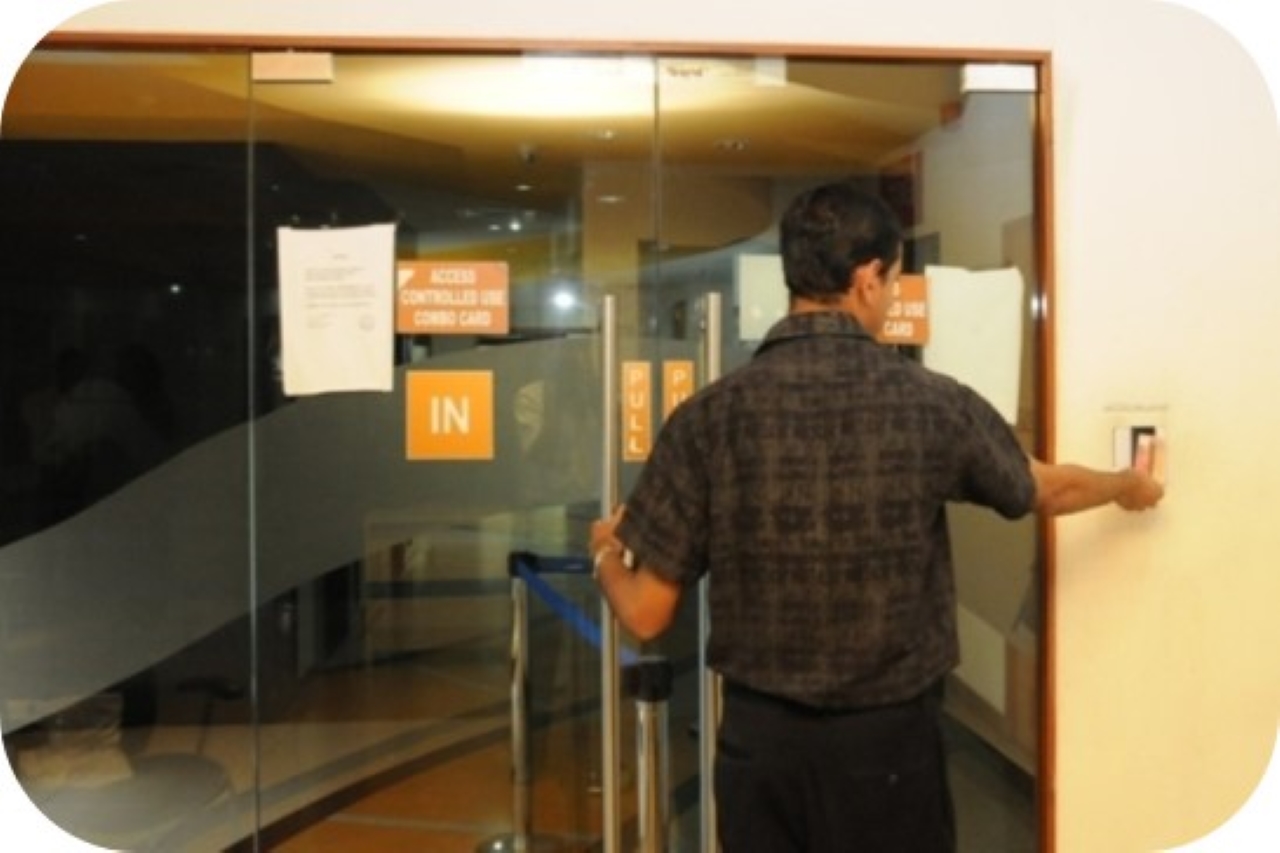 NIH Single AC room
Laundry services are provided by private vendors, who collect and deliver clothes in the hostels. Seasonal fruits are available in vegetable shops within the campus.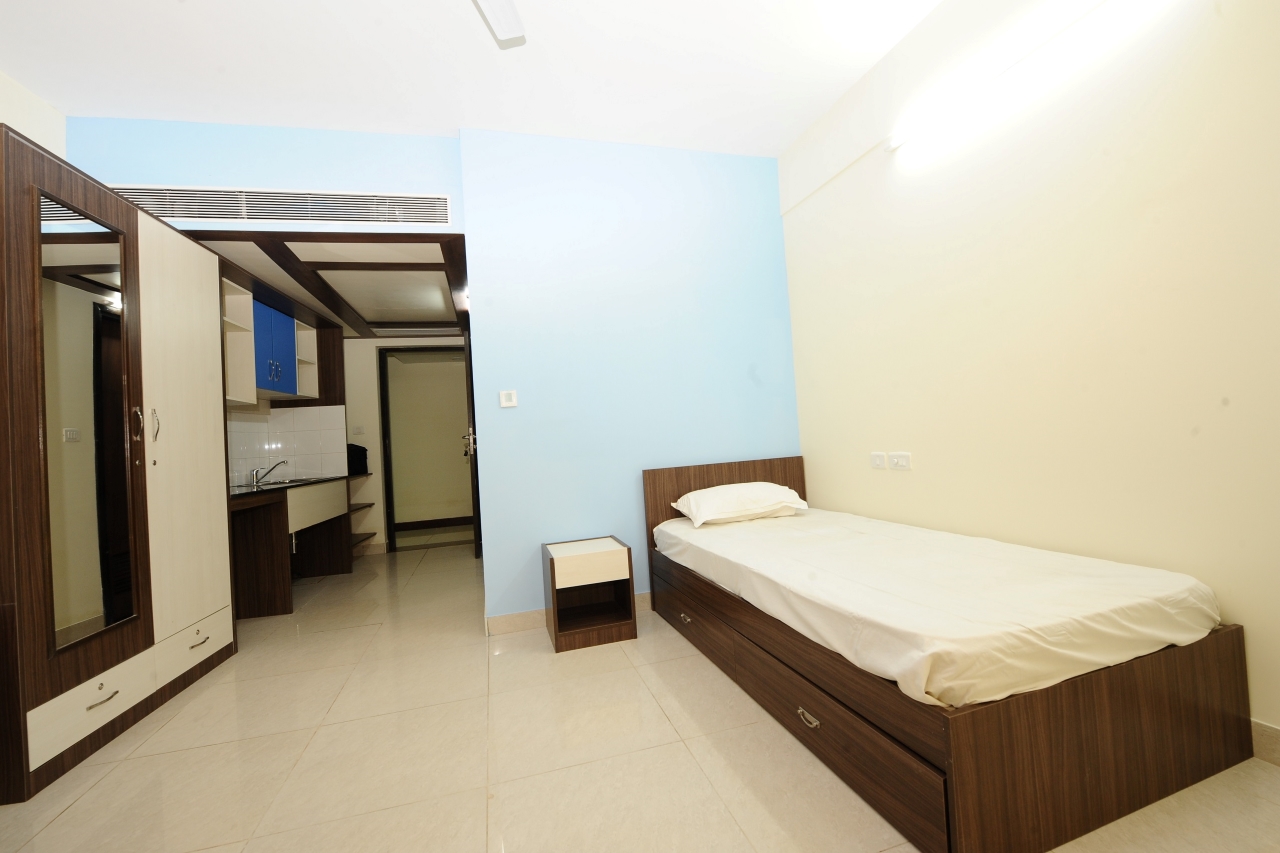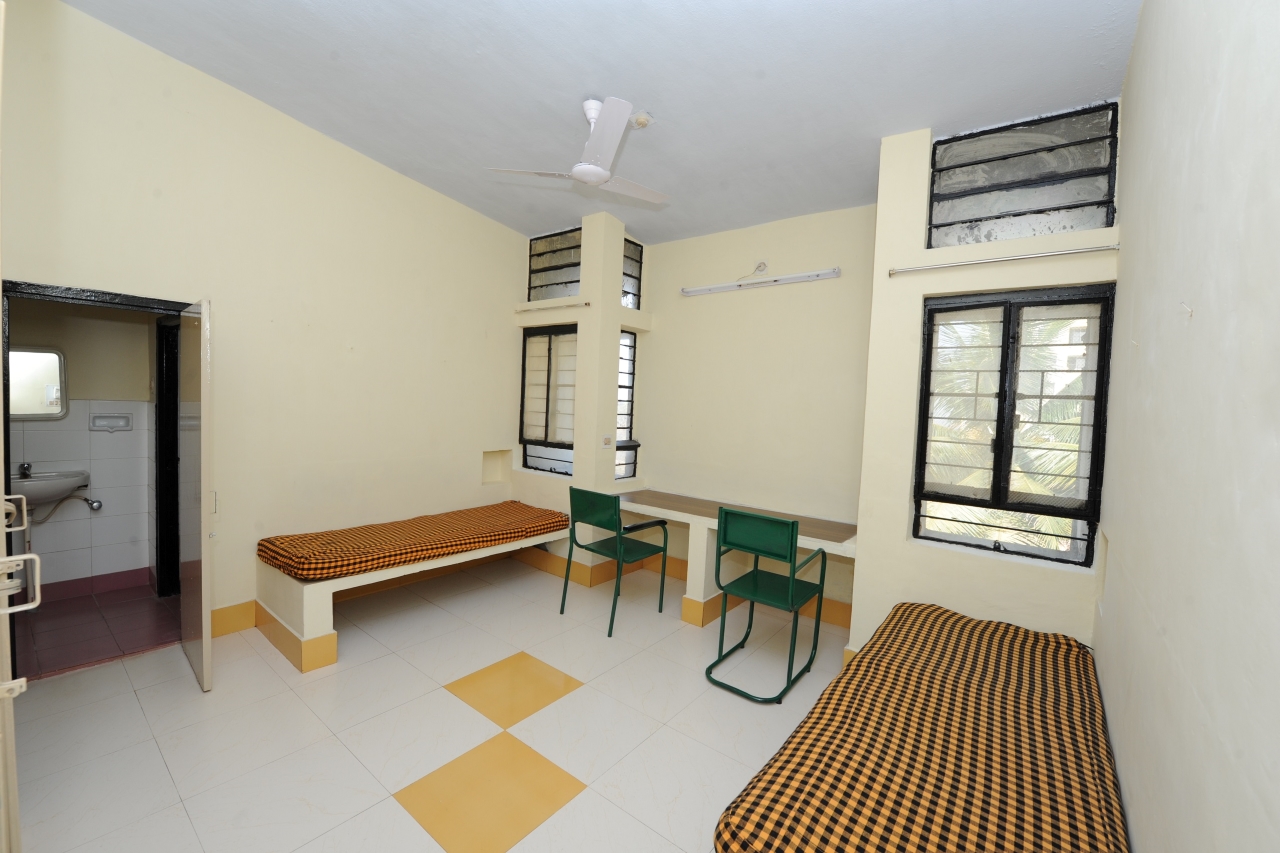 Messes, common for both Boys and Girls, are centrally located having MAHE approved service providers viz., Chef-on-wheels and Spice–'n-Chefs. There are a total of four outlets, two each by each vendor, there are:   
(a)            Messes run by Chef on Wheels – for both girls & boys
(i)          MAHE Food Court: Centrally located in front of manipal.edu
(ii)         NIH Food Court: Located at New International Hostel C Block
(b)            Messes run by Spice–'n-Chefs
(i)          NBQ Mess: Located at NBQ Hostel for both boys & girls
(ii)         Indira Mess: Located inside Indira Hostel for girls only
Messing is mandatory for students of first two years. Well-equipped Dining halls exist in each of the messes for the students.
All Hostels are closely located, and walking distance to the place of work / colleges. There are a total of 09 hostels for boy and 15 for girl students. These are listed below (Underlined hostels are available to KMC students)
Medical students and Interns are accommodated together, though no dedicated hostel is earmarked for interns.  
Boys Hostel

No

Hostel Name

Rooms

Seats / Beds

1

C V Raman

139

264

2

Rabindranath Tagore

128

192

3

Charaka

51

57

4

Amartya Sen

305

305

5

Nehru A Block

126

252

6

Nehru B

80

144

7

Nehru C Block

219

219

9

New International 'B'

347

347

8

NBQ

103

123

9

WGSHA – Boys

137

270
Girls Hostel

No

Hostel Name

Rooms

Seats / Beds

1

Indira

558

753

2

Sonia

222

222

3

P G Block

39

77

4

New Sarojini

38

91

5

Rajaji

62

127

6

Kamaraj

47

129

7

Sharada

383

552

8

Valley Flats

61

122

9

Old S Chandrashekar

211

257

10

New S Chandrashekar

111

111

11

Nehru Ladies

99

166

12

New International 'A'

504

504

13

New International 'B'

220

220

14

New International 'C'

55

59

15

WGSHA - Girls

108

204
Mess & Food courts of KMC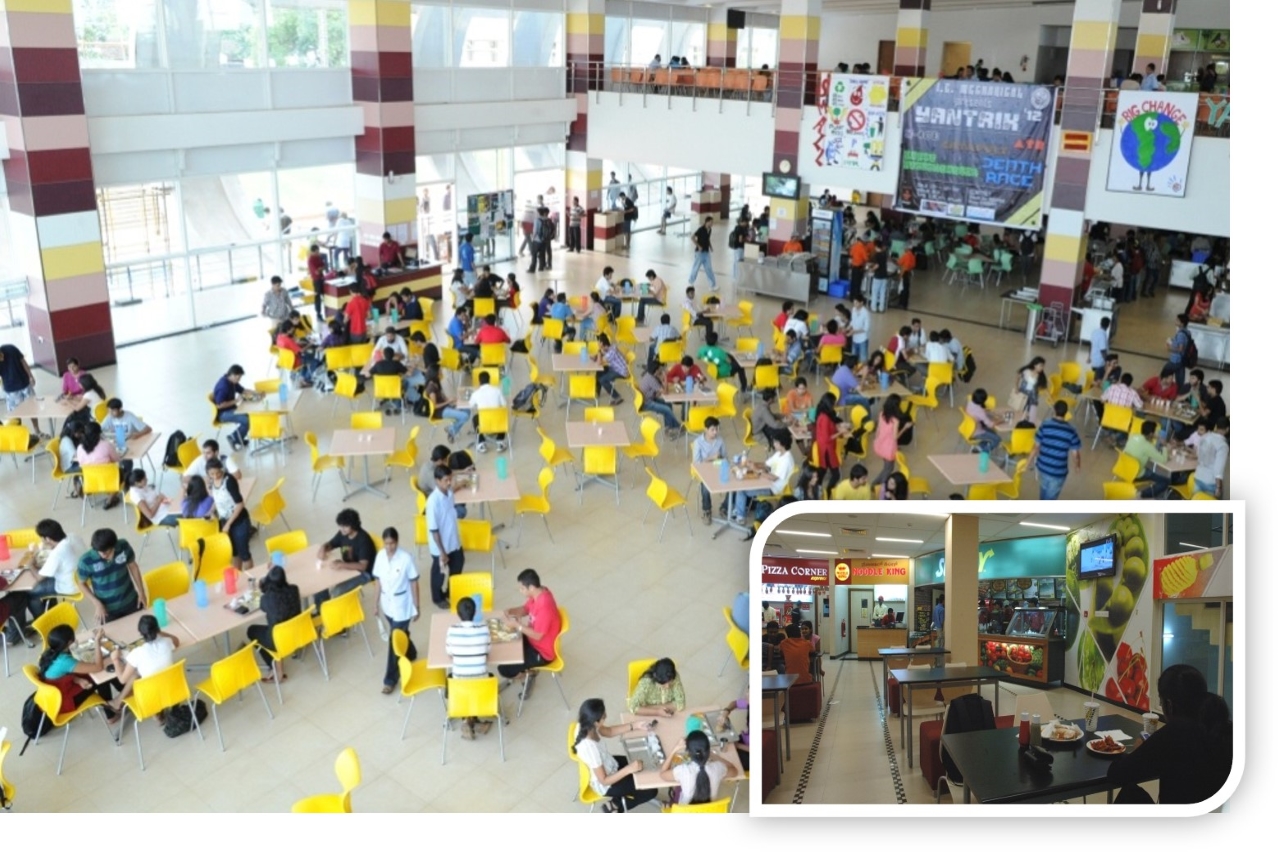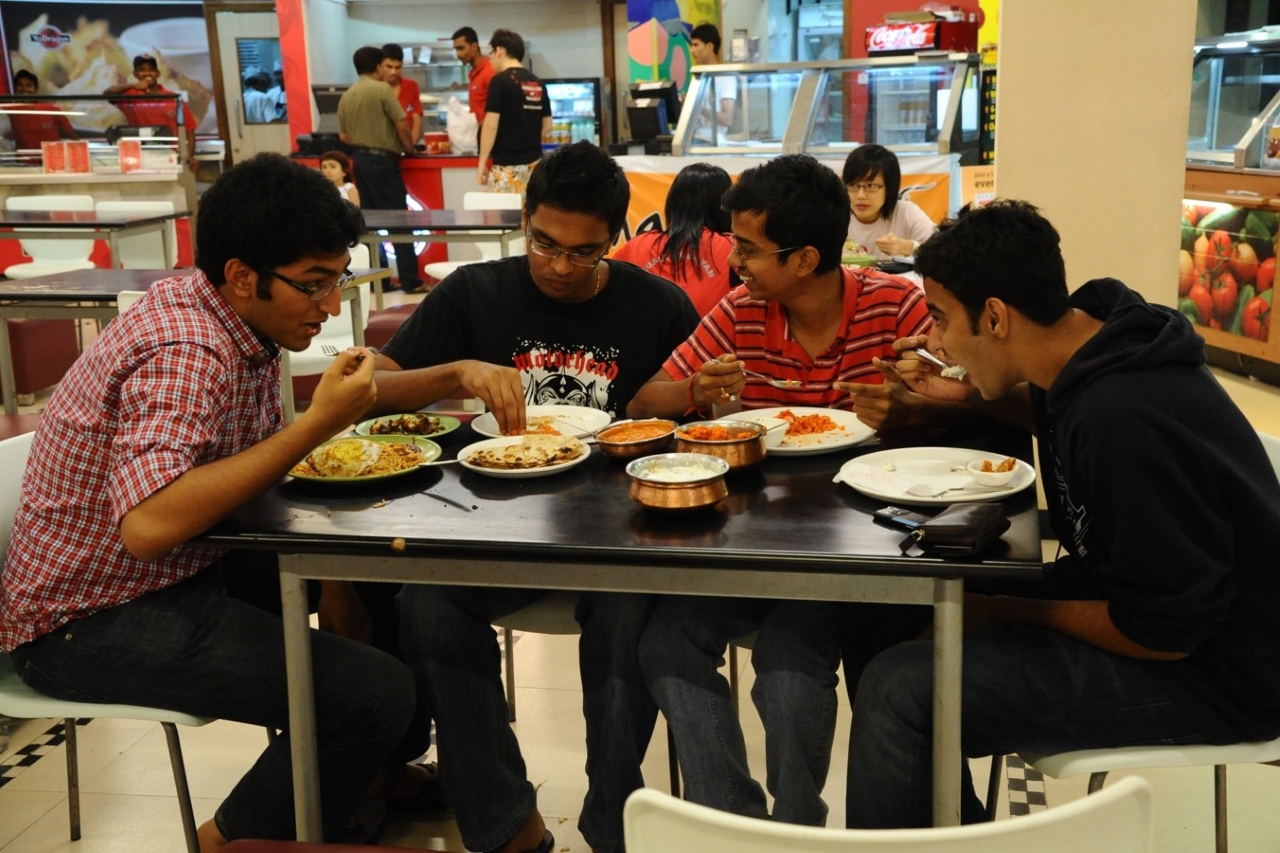 Contact
Chief Warden (Manipal Campus)
manipal.edu
Manipal 576104, India
Tel: 91-0820-2922413/ 2574315
Fax: 91-0820-2571908/ 2570062
Email: chiefwarden.mahe@manipal.edu