Medical Electives (Undergraduate)
Electives offered at KMC Manipal:
| | |
| --- | --- |
| Main subjects | Additional subjects |
| Internal Medicine | Adult reconstruction |
| Obstetrics and Gynaecology | Sports medicine |
| General surgery | Clinical embryology |
| Paediatrics | Andrology |
| Orthopaedics | Diagnosis of infectious pathogens (other than tuberculosis) and antimicrobial resistance |
| Community medicine | Tuberculosis diagnosis |
| Ophthalmology | Infectious diseases |
| Ear, nose, and throat | Gastroenterology |
| Dermatology | Uronephrology |
| Anaesthesiology |   |
| Radiodiagnosis |   |
| Psychiatry |   |
Eligibility criteria for application:
Be in their final year of medical studies.
Be in good academic and professional standing.
Meet the requirements and prerequisites of the requested elective(s).
Application deadline:
At least 60 days prior to the beginning of the elective.
Rules to be followed:
1.       ROTATING OFF‐BLOCK IS NOT PERMITTED, Student must rotate according to the periods (blocks) indicated in the letter of acceptance. Student must make sure whether an approved vacation or leave can be obtained if home school's calendar does not align with ours. Additionally, our office is not responsible for approving time off during rotation.
2.       You may have up to three (3) excused workdays during the month. If you miss more than three days you will receive an Incomplete for the course. This is subject to the Dean's discretion.
3.       CONTACTING THE DEPARTMENT OR FACULTY IS HIGHLY DISCOURAGED.
4.       AN OFFER IS VALID ONLY IF IT IS MADE through OIAC. If a visiting student wishes to receive credit for an elective, then the offer of a visiting rotation needs to be generated by our office. Arrangements made outside of our office will result in a student not being enrolled and not being provided with a final evaluation. This rule is not applicable for electives through GHLO and GEMx .
5.       UPON BEING EXTENDED AN OFFER, students have one week from the date of notification to accept or decline the offer. If no response is received by 8 pm IST on the expiration date, the offer will expire.
6.       UPON ACCEPTING AN OFFER, a non-refundable processing fee of $350.00 USD is due.
7.       IF A STUDENT DROPS AN ACCEPTED OFFER, it is to be immediately notified to Office of International Affairs and KMC Office.
NOTE: The processing fee is non-refundable.
8.       HOUSING OPTIONS ARE LIMITED, thus, it is advisable to seek housing as soon as you accept an offer. MAHE makes housing arrangements for visiting students depending on availability if requested. If the student chooses to stay outside the campus, MAHE is not responsible for the student's whereabouts beyond working hours.
9.       Preponement or Postponement of the electives dates is subject to the Head of the institute's discretion.
10.   During the stay at Manipal Academy of Higher Education, all students will be under purview of MAHE rules and regulations for students.
11.   Arrive at least 2 days prior to commencement of your elective dates as mentioned in letter of invitation. Make Your Travels arrangements accordingly.
Application procedure for medical electives at KMC, Manipal: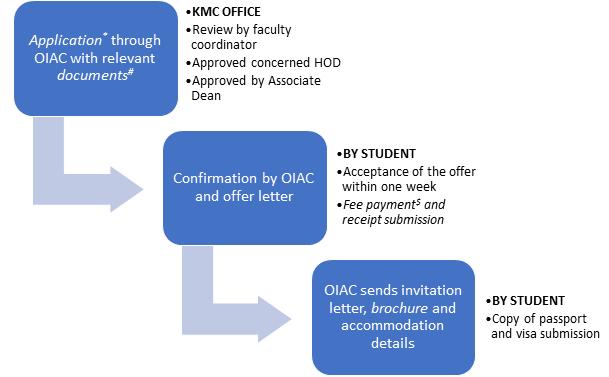 Application: Click here for application form.
Fee payment: USD 350 for 4 weeks of medical electives, additional USD 175 for each additional 2 weeks of medical electives.
Documents:
1.       Application form
2.       Photos (3 in number)
3.       Recommendation letter
4.       Letter of good standing
5.       No objection certificate from home university
6.       Passport copy
7.       Letter of intent
8.       Fee receipt (post-acceptance)
9.       Visa copy (post-acceptance)
10.   Police verification document (post-acceptance)
Upon arrival at Manipal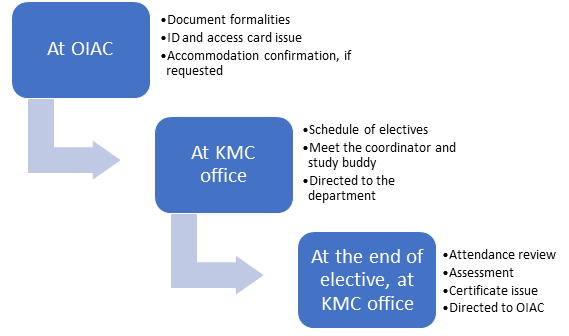 Elective Applications from KMC, Manipal
Please follow these links for GHLO and GEMx electives.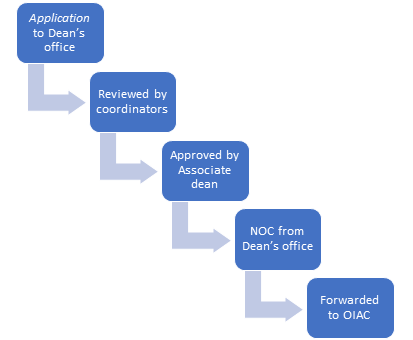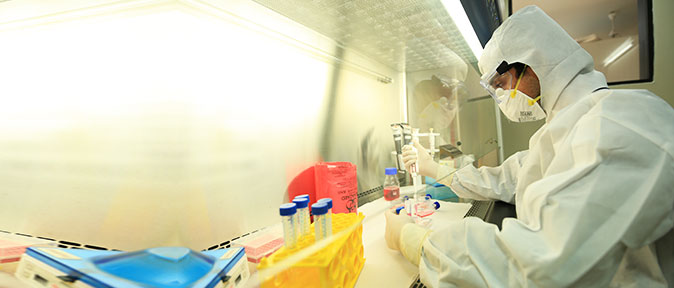 Laboratories
The Department of Neurology has EEG/ENMG Labs.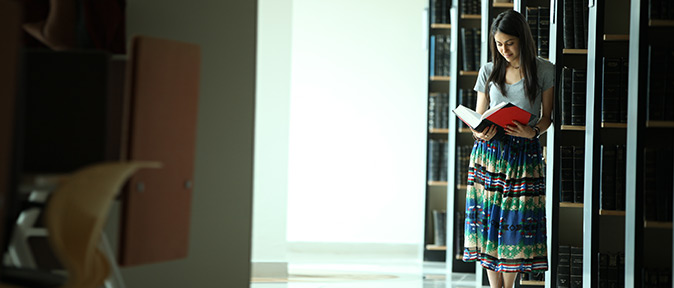 Libraries
Libraries have excellent resources for reference and study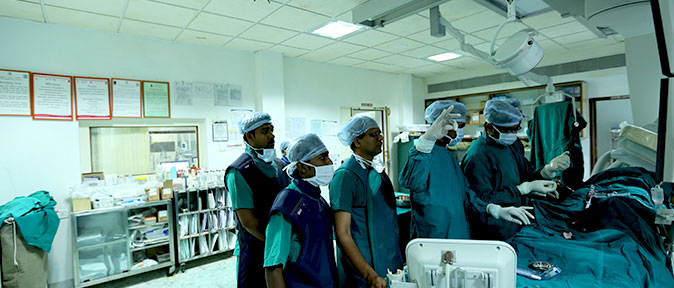 Hospitals
Teaching hospitals give students hands-on learning
Get the perfect start to your dream career by joining the Institution of Eminence