The MD degree at MU is offered in the following streams:
Anaesthesiology, Anatomy, Biochemistry, Community Medicine, Dermatology Venereology & Leprosy, Emergency Medicine, Forensic Medicine, General Medicine, Hospital Administration, Immunohaematology & Blood Transfusion, Microbiology, Paediatrics, Pathology, Pharmacology, Physiology, Psychiatry, Respiratory Medicine, Radiodiagnosis, Radiotherapy.
"Attractive scholarship opportunities exist for MD – *Anatomy, *Physiology, *Biochemistry, *Pharmacology, *Microbiology, *Forensic Medicine, *Community Medicine  & Hospital Administration.For details please contact dean.kmc@manipal.edu"
Also visit: Merit Scholarship for MD and MDS Programs (Page 5) 
The curriculum for MD includes:
Conference presentations
Collaboration with clinical disciplines
Weekly seminars for postgraduates and clinical lectures
Slide preparations
Cadaveric dissection
Training in paper publication
Financial assistance to attend conferences
Assessment:
The institution conducts three tests, two of them annual tests, and the third test in the final year.
Every candidate pursuing the MD degree course is required to carry out work on a selected research project under the guidance of a recognised postgraduate teacher. The results are submitted in the form of a dissertation.
It is mandatory for every candidate to submit a dissertation. Acceptance of dissertation shall be a precondition for the candidate to appear in the final examination.
MD is a three-year postgraduation course.  After the successful completion of the course, a number of exciting career paths open for the candidate including, but not limited to: 
 
Senior Resident
Assistant Professor
Associate Professor
Professor in Academic Institutions
Campus Placements
Senior Resident at any academic institute
Consultant in corporate hospitals as a Transfusion Medicine Specialist
 Medical Advisor for diagnostic/manufacturing/pharmacological companies
Consultant - a program of regenerative medicine, transplant centre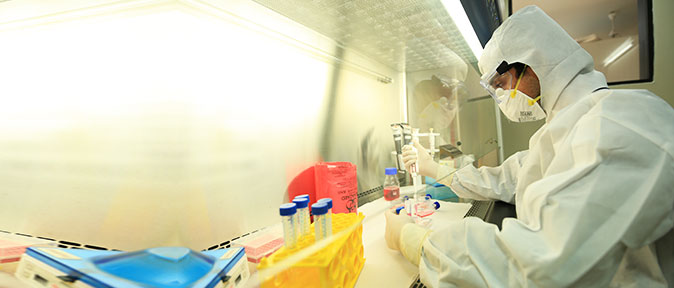 Laboratories
The Department of Neurology has EEG/ENMG Labs.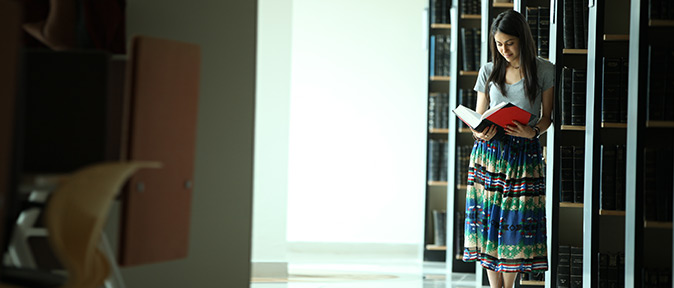 Libraries
Libraries have excellent resources for reference and study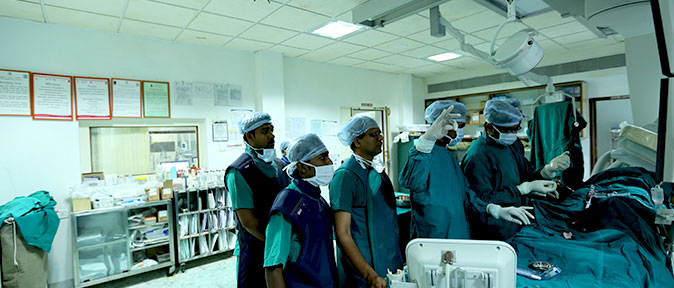 Hospitals
Teaching hospitals give students hands-on learning
Get the perfect start to your dream career by joining the Institution of Eminence