These are the books a prospective medical student or a medical student during his study period of 5 and a half years can read. These books help the student to understand medicine better and helps to shape him into a good human being. Some of the real-life tips given in these books are going to help the student lifelong.  The list includes stories and perspectives from attending physicians, residents, interns, and even medical students. You'll find the good and the bad of medicine, commentary on the state of our healthcare system, and advice for your future path.
This is Going to Hurt: Secret Diaries of a Junior Doctor by Adam Kay
This phenomenal book has been a bestseller for over a year, won four National Book Awards and been the Sunday Times Number One Bestseller for over eight months. This is a very honest book by the author Adam Kay. He was a Junior Doctor in Obstetrics and Gynaecology, working for national Health Services (NHS) in United Kingdom. This is life experience, long hours of duty, life and death situations faced by the Author using his own diaries.
The three words that can describe the outcome of this book are Shocking, Hilarious and heart-breaking. This book also gives an insight to the life of a junior doctor on and off the hospital wards. This book offers experience of sleepless nights, endless days and missed weekends. As a medical student you will enjoy this book. This book was later made into a TV serial in the year 2018.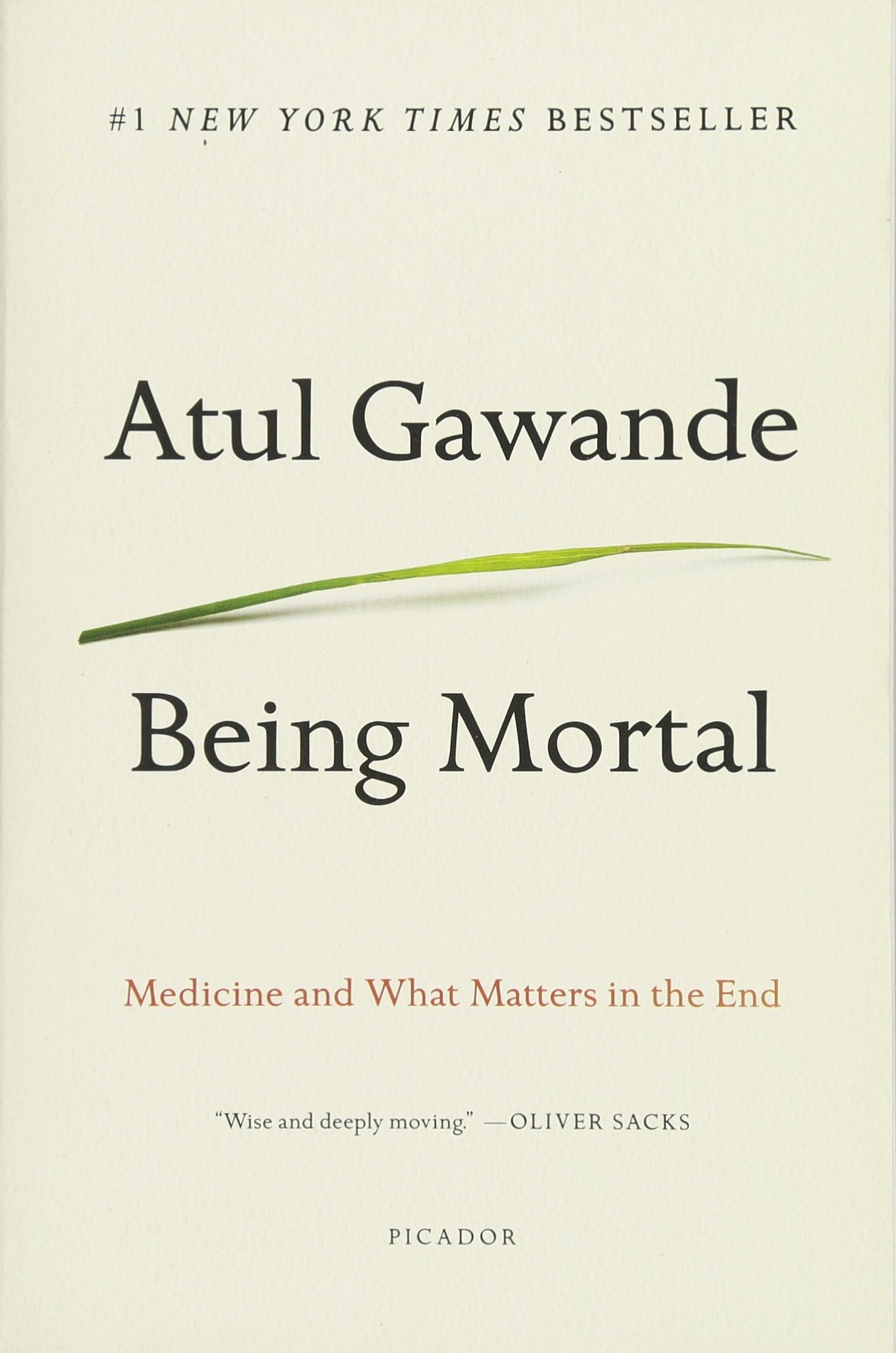 Being Mortal by Atul Gawande
Atul Gawande is an American surgeon and Professor of Health Policy who has written several influential books on the philosophy of medicine and medical practice. Atul Gawande discusses how care for the sick and old has evolved since the 1900s. This book mainly deals with end-of-life care, palliative care and hospice. Quality of life is more important than the survivorship. It also talks of the cultural contrast with Asian and middle eastern countries, where the elderly are revered and cared for by their families until they require advanced care. Doctors are always uncomfortable about discussing the anxiety of death with the patient. They tend to give false hopes, which may cause more harm to them than good. Gawande also discusses the experience of his patients and his relatives during the old age illness.
Atul Gawande has written the books like Complications, Better, The Checklist Manifesto, Being Mortal.  The Checklist Manifesto was a bestseller, discussing the importance of careful preparation – relevant for medicine and the wider world alike! 
When Breath Becomes Air by Paul Kalanithi
Paul Kalanithi was a Neurosurgeon at Stanford University who got diagnosed with inoperable lung cancer at the age of thirty-six, on the brink of completing his medical training. After many years being a doctor treating the dying, he became the patient.  It is a memoir about his life and illness, battling stage IV metastatic lung cancer. It was posthumously published by Random House on January 12, 2016
What comes out of this is a touching exploration of life, death and the relationship between a doctor and a patient. This is a book which you will find hard to forget and is undeniably inspiring despite its gloomy topic. Authors words live on as a guide and gift to all of us "I began to realize that coming face to face with my own mortality, in a sense, had changed nothing and everything".  One of the earliest meaning of the word "Patient" is "one who endures hardship without complaint". Any medical student or anyone considering studying medicine should read this book.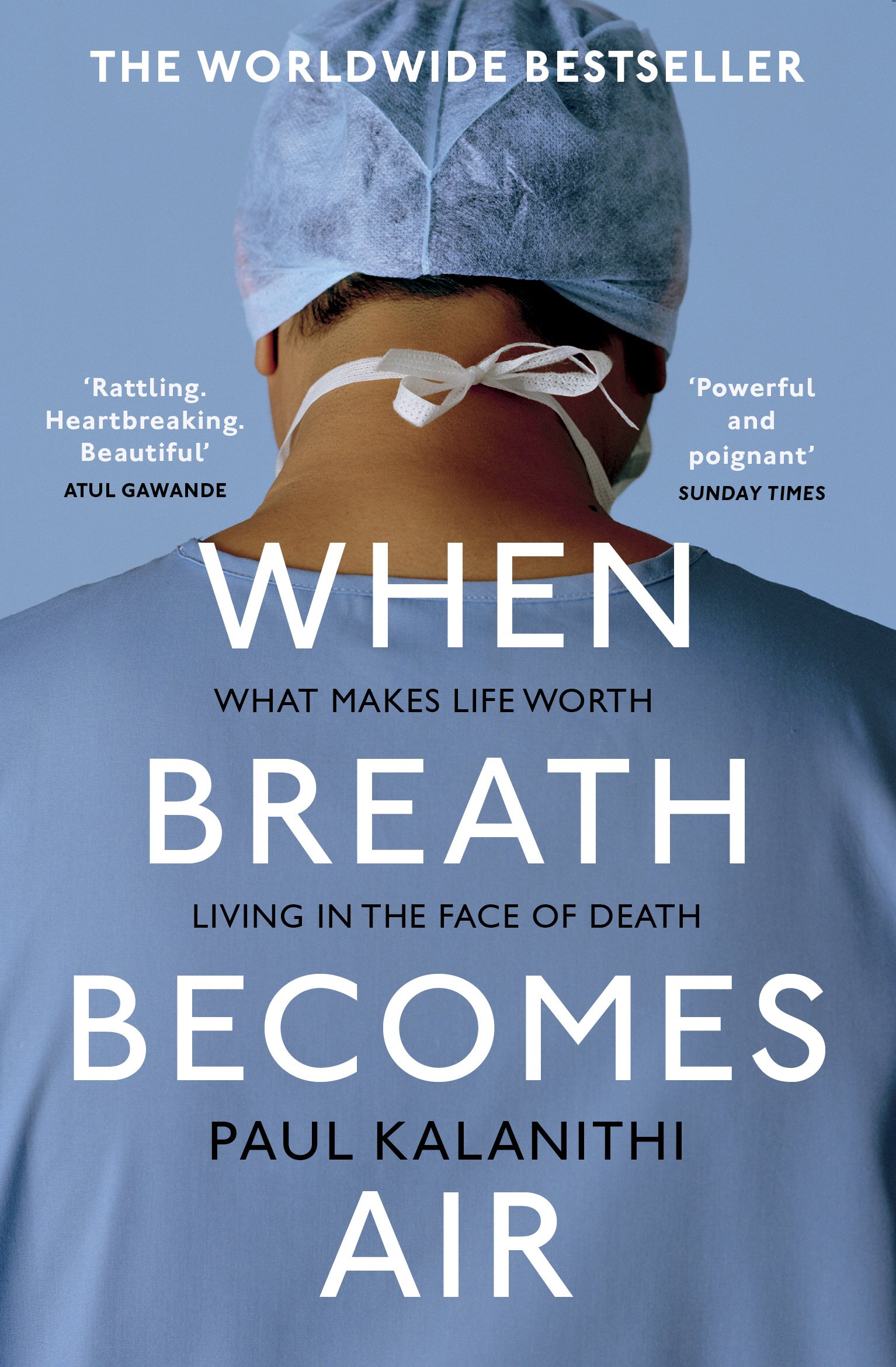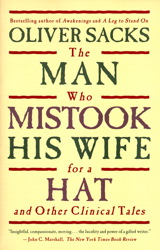 The Man Who Mistook His Wife for a Hat by Oliver Sacks
A million-copy bestseller, The Man Who Mistook His Wife for a Hat is described as 'a provocative exploration of the mysteries of the human mind' and is written by Oliver Sacks, who has spent fifty years working as a neurologist. Sacks gives case studies of individuals who have lost their memories and are no longer able to recognize common objects or people, as well as stories of people with extraordinary artistic or mathematical talents. Sacks chose the title of the book from the case study. of one of his patients who has visual agnosia.  
The book became the basis for the opera of the same name which premiered in 1986. These case studies are part of the reason this book became so popular and medical students will enjoy this as it shows the strong, fascinating link between medicine and psychology.
The Intern Blues by Robert Marion
While supervising a small group of interns at a major New York medical center, Dr. Robert Marion asked three of them to keep a careful diary over the course of a year. Andy, Mark, and Amy vividly describe their real-life lessons in treating very sick children; confronting child abuse and the awful human impact of the AIDS epidemic; skirting the indifference of the hospital bureaucracy; and overcoming their own fears, insecurities, and constant fatigue. Their stories are harrowing and often funny; their personal triumph is unforgettable. The Intern Blues follows three interns talking about their experiences throughout their year-long internships, where they had to deal with 100-hour weeks, being given life or death responsibility and surviving on very little sleep. Before this puts you off medicine completely, you'll be pleased to know that this book was written in 1985 and there have since been strict restrictions placed on the hours worked by residents.
However, many medicine students remark that the feelings, emotions, and work described are still very relevant today and hence the book has been deemed a contemporary classic.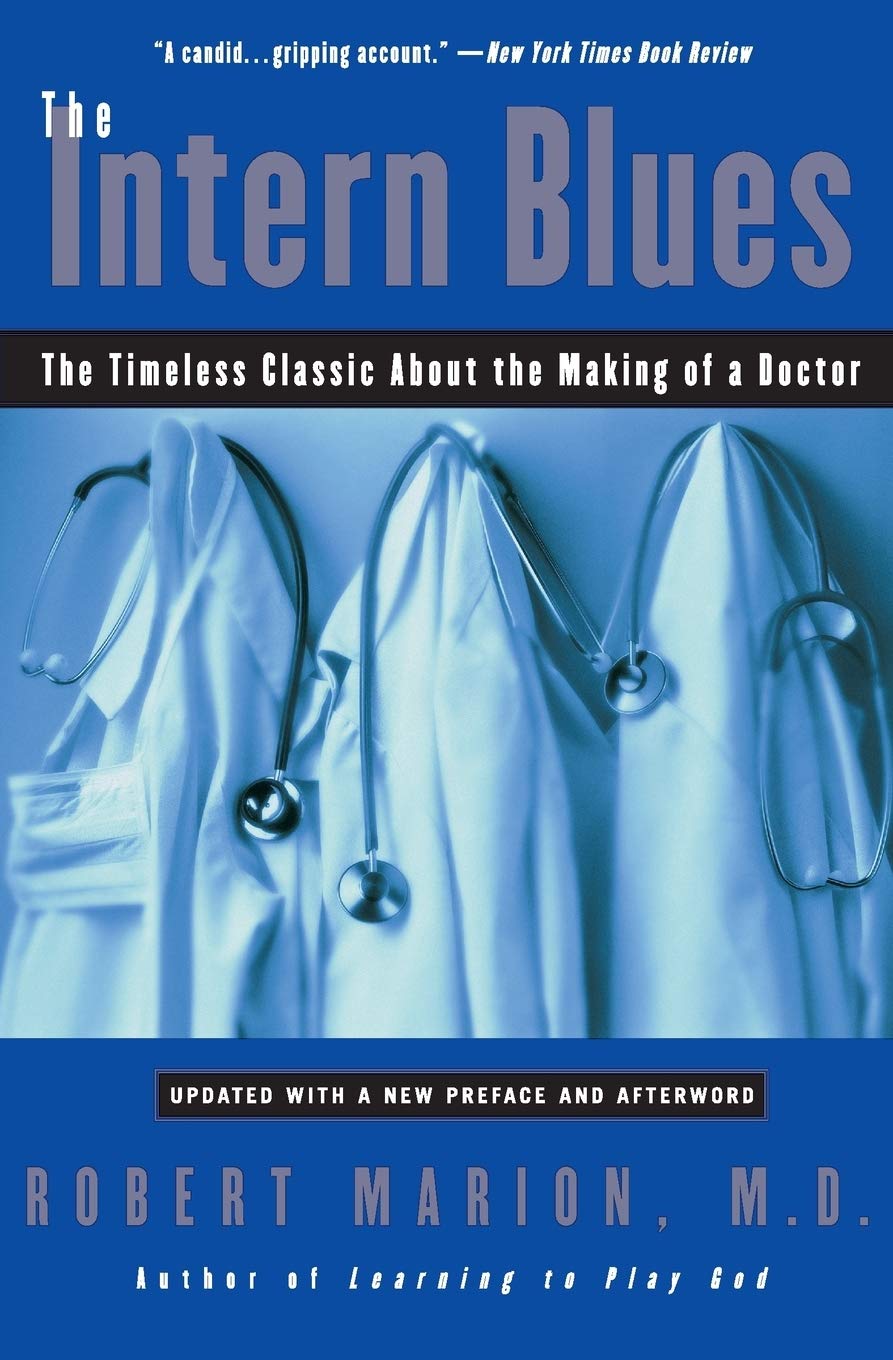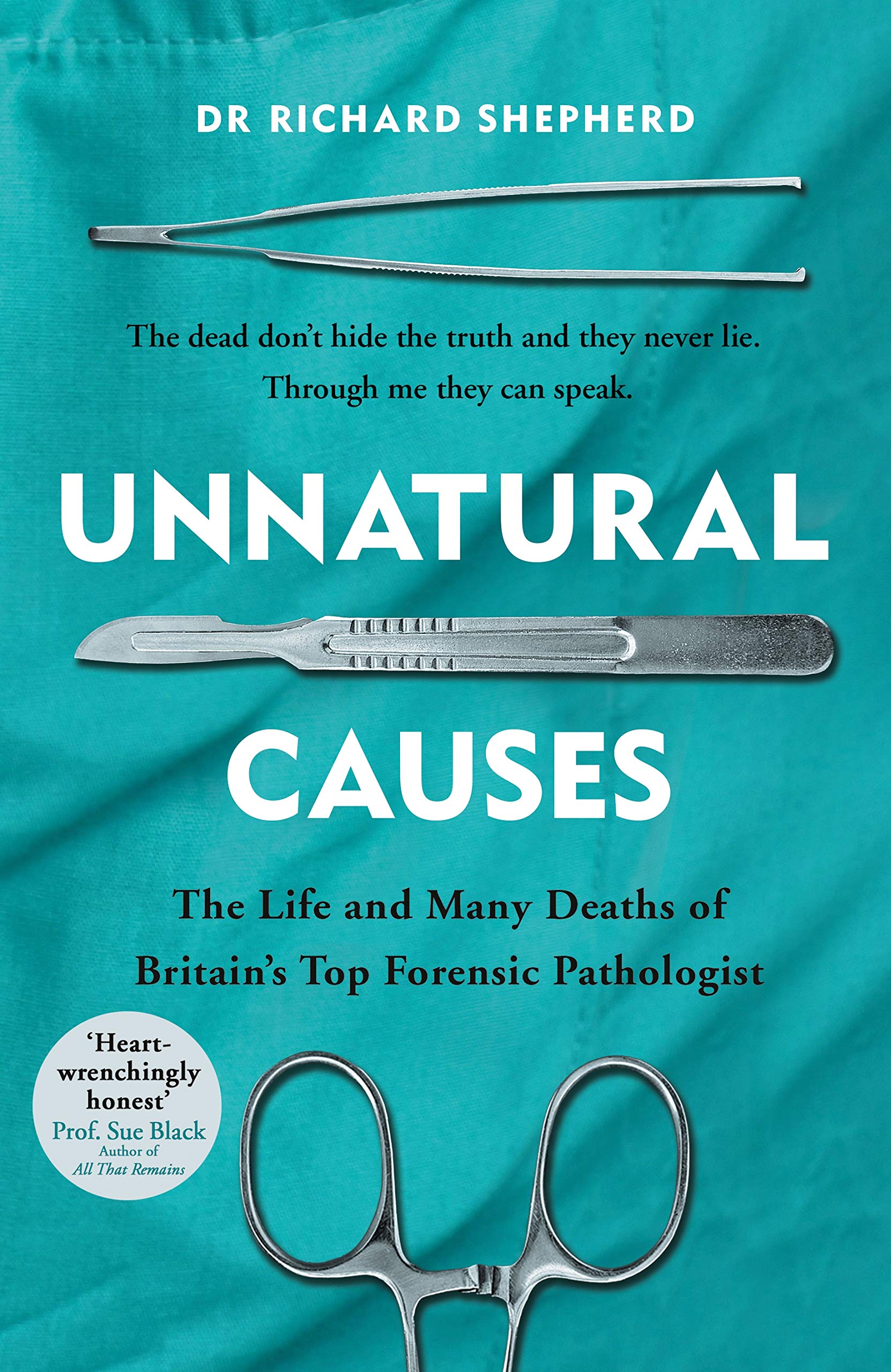 Unnatural Causes by Dr Richard Shepherd
Dr Richard Shepherd is a forensic pathologist, meaning he solves the mysteries of sudden, unexplained deaths. He's been involved in many high-profile cases such as the Hungerford Massacre, 9/11 and the Princess Diana inquiry and has performed over 23,000 autopsies in his working life. He has faced serial killers, natural disaster, 'perfect murders' and freak accidents. His evidence has put killers behind bars, freed the innocent, and turned open-and-shut cases on their heads. Yet all this has come at a huge personal cost.

Unnatural Causes tells the story of not only the cases and bodies that have haunted him the most, but also how to live a life steeped in death. Unnatural Causes gives a fascinating insight into his career, which is sometimes gruesome and chilling but always interesting. It also gives readers a glimpse into Dr Shepherd's personal life, and the strains the job takes on his relationships and his own emotions. Those currently studying or looking to study medicine will enjoy reading this, as it sheds light on another side of medicine which isn't talked about as frequently and offers readers a truthful window into the joys and hardships of the career.
In Stitches by Anthony Youn
Growing up in a small town where diversity was uncommon, Dr Youn, an Asian-American kid. He was too tall and too thin, he wore thick Coke-bottle glasses, braces, Hannibal Lecter headgear, and had a protruding jaw that one day began to grow, expanding Pinocchio-like, protruding to an unthinkable, monstrous size. After high school graduation, while other seniors partied at the shore or explored Europe, Youn lay strapped in an oral surgeon's chair as he broke his jaw, then reset it and wired it shut for six weeks.
However, his visit to an oral surgeon to get his jaw reconstructed let to a major breakthrough in his life's calling. Youn went on to become an extremely successful celebrity plastic surgeon, and he explains in this book how he achieved this.
Medicine students will be able to relate to his student filled with study, and his attempts to master dating while trying to complete a medicine degree. In Stitches lives up to its name, both leaving you in stitches with Youn's sense of humor as well as leaving you contemplating what he had to say.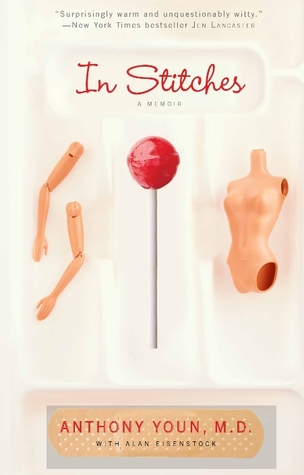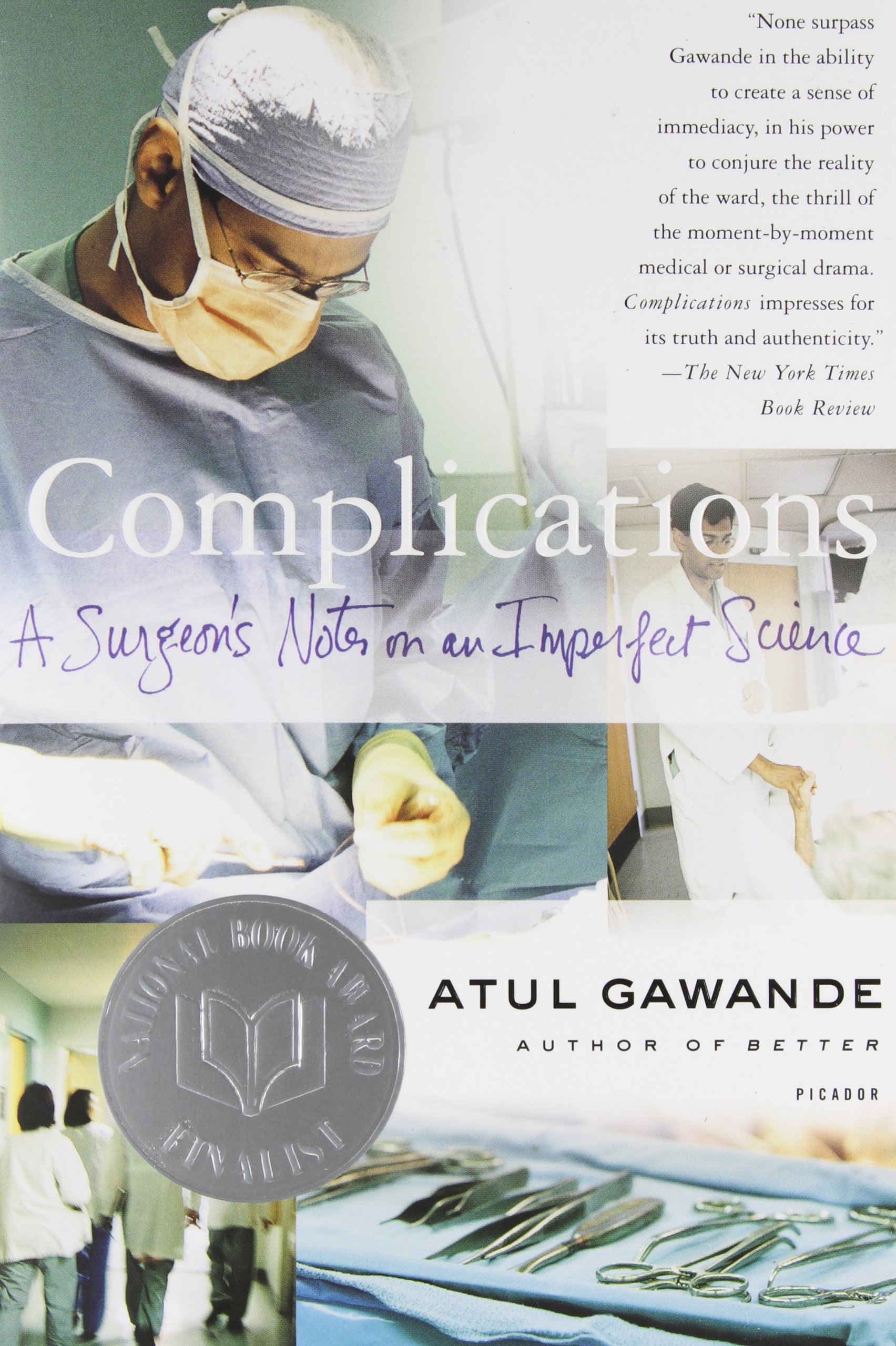 Complications by Atul Gawande
While Being Mortal focuses on the 'big issues', Complications—Gawande's first published book—is an exhilarating journey into the very heart of the hospital as we follow Gawande through his years of surgical residency. A Surgeon's Notes on an Imperfect Science is a nonfiction book collection of essays written by the American surgeon Atul Gawande. Gawande wrote this during his general surgery residency at Brigham and Women's Hospital and was published in 2002 by Picador
The book is divided into three sections: Fallibility, Mystery, and Uncertainty, all going in depth into the problems physicians may face when practicing a variety of procedures in medicine. Each of these sections puts forth different challenges doctors must face that make them imperfect and errant, resulting in the inevitable occurrence of errors.  Complications goes over many of the ethical issues present in medicine today. The ethical dilemma that arises from the autonomy of patients versus the patriarchy of the doctors is also discussed in Complications.
The Emperor of all Maladies by Siddhartha Mukherjee
The book deals with Mukherjee's experience as a haematology /oncology fellow at Massachusetts General Hospital. In awarding this remarkable book the 2011 Pulitzer Prize for General Non-Fiction, the jury declared, "The Emperor of All Maladies is a magnificent, profoundly humane 'biography' of cancer—from its first documented appearances thousands of years ago through the epic battles in the twentieth century to cure, control, and conquer it to a radical new understanding of its essence….Physician, researcher, and award-winning science writer, Siddhartha Mukherjee examines cancer with a cellular biologist's precision, a historian's perspective, and a biographer's passion. The result is an astonishingly lucid and eloquent chronicle of a disease humans have lived with—and perished from—for more than five thousand years."
This book has made many students take up medicine. Although billed as a 'biography of cancer,' the book is really a collection of biographies about the people who have fought it, including patients, researchers, and clinicians. It reads as an epic battle to not only understand cancer but to conquer human fallibility. And after reading it, I wanted to become a physician to join the effort."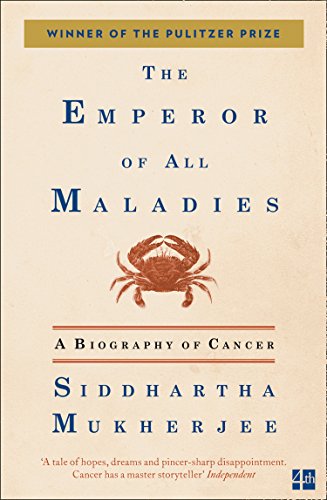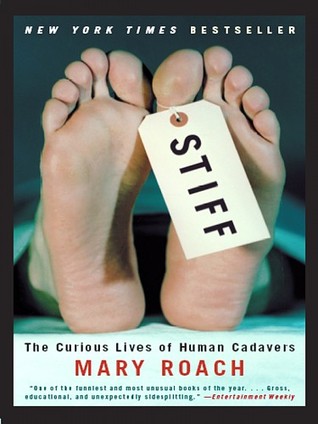 Stiff: The Curious Lives of Human Cadavers by Mary Roach
In the book, Roach gives first-hand accounts of cadavers, a history of the use of cadavers, and an exploration of the surrounding ethical/moral issues. She places each chapter's content into a historical context by discussing the history of the method of using a cadaver she is about to witness. Stiff is an exploration of post-mortem bodies and what happens when you donate your body to science. Roach approaches this seemingly dreary topic in an extremely humorous (albeit occasionally stomach-churning) way, covering a wide range of topics from human decomposition, using corpses in car crashes, crucifixion experiments and head transplants.
For two thousand years, cadavers—some willingly, some unwittingly—have been involved in science's boldest strides and weirdest undertakings. In this fascinating account, Mary Roach visits the good deeds of cadavers over the centuries and tells the engrossing story of our bodies when we are no longer with them. Not a book for the squeamish, but Stiff certainly gives a good insight into human bodies and what happens to them after you die. It's everything you never knew you wanted to know about dead bodies.
The House of God by Samuel Shem
The only fictional novel on this list, this piece by a psychiatrist in the early 1970s follows a group of medical interns at a hospital called The House of God. Based on the author's actual experiences, it tells of Roy, the new intern at the department, and his encounters with the people he meets there; for example, Fat Man, a second-year resident who believes old people never die. It's a satirical, comical read, giving an idea of what life after graduation can be like for a medical student. The hospital even has its own list of rules, including this:
Rule 12: if the radiology resident and the medical student both see a lesion on the chest x-ray, there can be no lesion there.
If you're looking for a humorous novel that'll also give you an idea of the hectic life of an intern, this is the one.
A phenomenon ever since it was published, The House of God was the first unvarnished, unglorified, and uncensored portrait of what training to become a doctor is truly like, in all its terror, exhaustion and black comedy. With more than two million copies sold worldwide, it has been hailed as one of the most important medical novels ever written.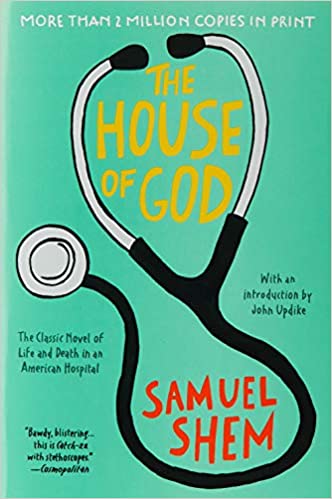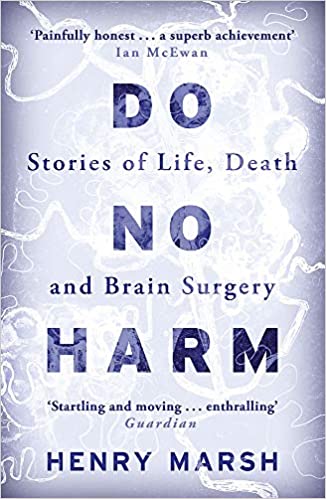 Do No Harm by Henry Marsh
Marsh's father was a human rights lawyer and his mother a refugee from Nazi Germany. Marsh finished a Bachelor's degree. When his studies finished he spent two years working in the National Archive. He spent a year in Africa teaching as a volunteer, and then studied Politics, Economics, and Philosophy at the University of Oxford. After a life crisis he became a stretcher-bearer in a hospital and discovered an interest in medicine, finding "... its controlled and altruistic violence deeply appealing. It seemed to involve excitement and job security, a combination of manual and mental skills, and power and social status as well." He decided to study medicine, but because he lacked O-levels or A-levels in science, he was rejected by London Medical Schools. Instead, he enrolled in the Royal Free Medical School. After medical school, he joined a surgical firm in his teaching hospital.
This is another insightful account of a doctor's experiences, wherein neurosurgeon Henry Marsh dives into the realities of having someone's life in your hands. It's been described as "An unforgettable insight into the countless human dramas that take place in a busy modern hospital, and a lesson in the need for hope when faced with life's most difficult decisions". 
If you think neurosurgery is all about intricate skill, knowledge and a steady hand, Marsh will make you think again. The agonising day-to-day decisions that need to be made (with urgency) require you to be able to live with the consequences. As he explains here, a neurosurgeon usually has to perform operations that leave the patient with the lesser of two evils (for example, paralysing them to save their life). Even if the operation is supposed to have a good outcome, what happens if it all goes wrong? How do you deal with it? 
Emergency Doctor by Edward Ziegler and Lewis R. Goldfrank, M.D.
Hundreds of people slam through its doors every day: gun-shot cops, battered kids, drug addicts, and suicides, destitute drunks, homeless people, AIDS sufferers, and accident victims. It's a bizarre parade of humanity looking for help -- in the one place they know they can find it. Emergency Doctor is an exciting book in which an emergency physician, Dr. Edward Ziegler, takes you into the often-crazy world of the emergency department of Bellevue Hospital. In each chapter, Dr. Ziegler tells the story of a different encounter with a patient in the emergency department.
The encounters are exciting, shocking, and entertaining.  Some stories are tragic while others are funny. For a First year student, the stories are thrilling and interesting—a great sneak peek into the frontlines of medicine.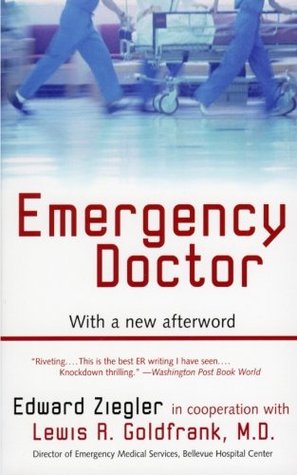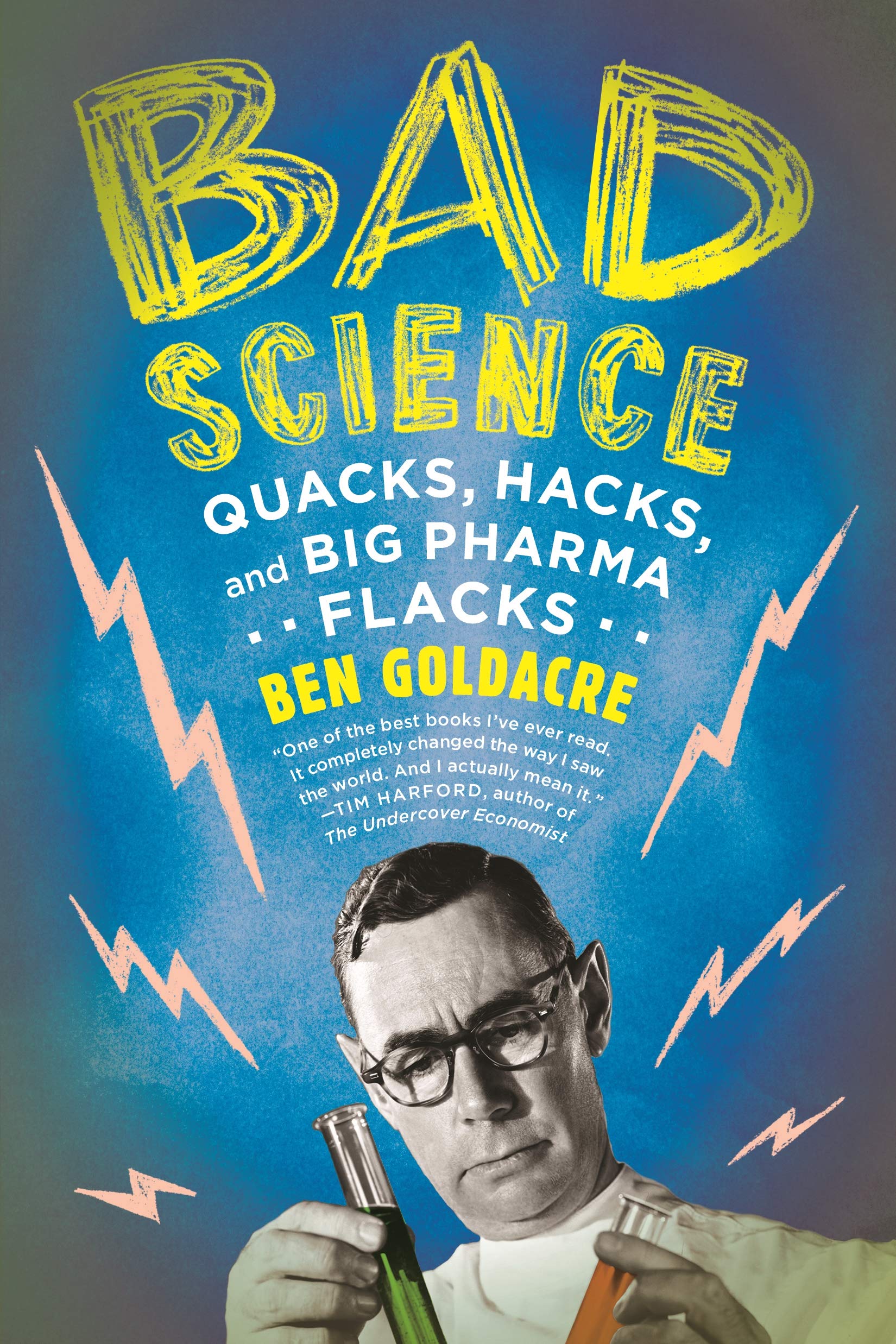 Bad Science by Ben Goldacre
Undoubtedly a must-read if you're interested in research (which you should be!). This gem combines humour with facts, to shed light on what goes on behind every discovery, as well as what happens when things are going slow in the lab.
In this book by the British physician and researcher Ben Goldacre, basic principles of the scientific method in research are explained in a satirical, eye-opening way. He discusses the malpractice used by some researchers, universities and scientific journals, and the problems caused by – well, as he puts it, bad science. This ranges from calling out the dodgy claims made by scaremongering journalists going after an easy news story, to researchers themselves hiding important results simply because they wouldn't give them a publication. This book is especially recommended to give you an idea on the realities of research, while still being light-hearted and fun to read. Ideal for a summer holiday reading list!
Better by Atul Gawande, M.D.
You can't go wrong with any of Dr. Gawande's books, Better is about riveting accounts of medical failure and triumph, and how success is achieved in a complex and risk-filled profession.

The struggle to perform well is universal, and nowhere is the drive to do better more important than in medicine, where lives are on the line with every decision. In his book, Atul Gawande explores how doctors strive to close the gap between best intentions and best performance in the face of obstacles that sometimes seem insurmountable.

Gawande s gripping stories of diligence and ingenuity take us to battlefield surgical tents in Iraq, delivery rooms in Boston, a polio outbreak in India, and malpractice courtrooms in the US. He discusses the ethical dilemmas of doctors participation in lethal injections, examines the influence of money on modern medicine, and recounts the contentious history of hand washing. And as in all his writing, Gawande gives us an inside look at his own life as a surgeon, offering a first-hand account of work in a field where mistakes are both unavoidable and unthinkable.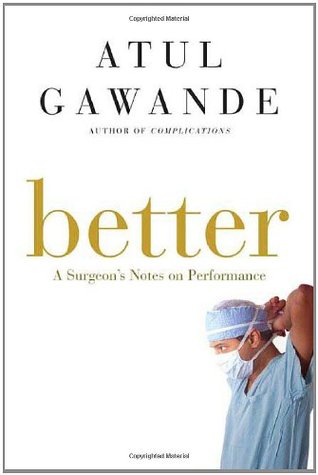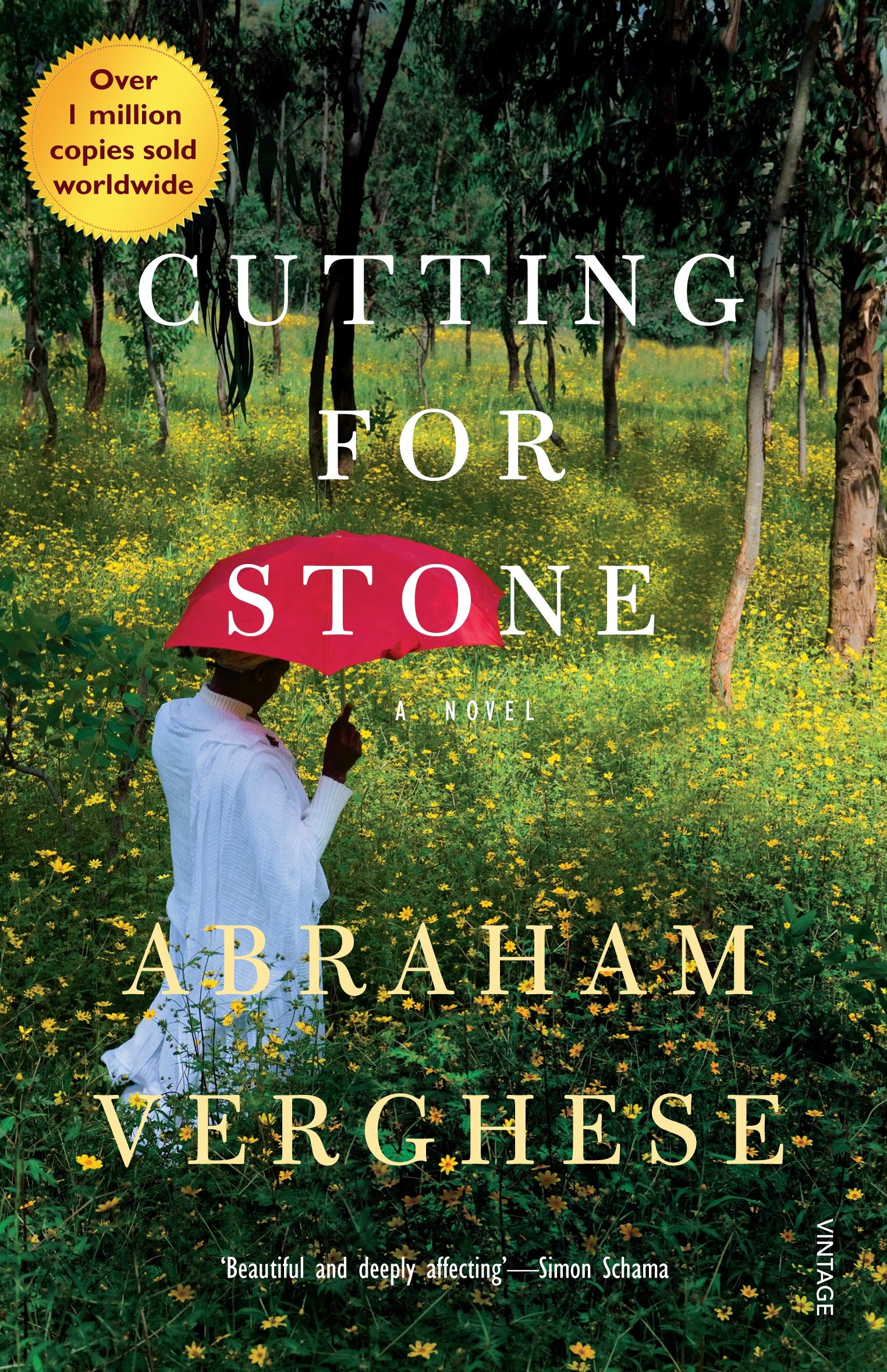 Cutting for Stone by Abraham Verghese
Written by Ethiopian-born medical doctor Abraham Verghese, Cutting for Stone tells the saga of two orphaned twin brothers and their journeys to becoming doctors.
Says NPR's Lynn Neary in choosing Cutting for Stone as one of her "Best Books For a Book Club" in 2009, "Verghese, a practicing physician, spares no details in revealing the inner workings of the world of medicine. His descriptions of often complex medical procedures are both harrowing and fascinating...This book is very much about what it means to be a doctor and what it takes to be a good one."
Marion and Shiva Stone are twin brothers born of a secret union between a beautiful Indian nun and a brash British surgeon at a mission hospital in Addis Ababa. Orphaned by their mother's death in childbirth and their father's disappearance, bound together by a preternatural connection and a shared fascination with medicine, the twins come of age as Ethiopia hovers on the brink of revolution.
The Diving Bell and the Butterfly by Jean-Dominique Bauby
A memoir by editor-in-chief of French Elle magazine, The Diving Bell and the Butterfly details Bauby's life after suffering a massive stroke, lapsing into a coma, and emerging with locked-in syndrome -- that is, paralyzed, speechless, and able to communicate only by blinking his left eye.
On December 8, 1995, Bauby, the editor-in-chief of French Elle magazine, suffered a stroke and lapsed into a coma. He awoke 20 days later, mentally aware of his surroundings, but physically paralyzed with what is known as locked-in syndrome, with the only exception of some movement in his head and eyes. His right eye had to be sewn up due to an irritation problem. The entire book was written by Bauby blinking his left eyelid, which took ten months (four hours a day). Using partner assisted scanning, a transcriber repeatedly recited a French language frequency-ordered alphabet (E, S, A, R, I, N, T, U, L, etc.), until Bauby blinked to choose the next letter. The book took about 200,000 blinks to write and an average word took approximately two minutes. The book also chronicles everyday events for a person with locked-in syndrome. These events include playing at the beach with his family, getting a bath, and meeting visitors while in hospital at Berck-sur-Mer. On March 9, 1997, two days after the book was published, Bauby died of pneumonia.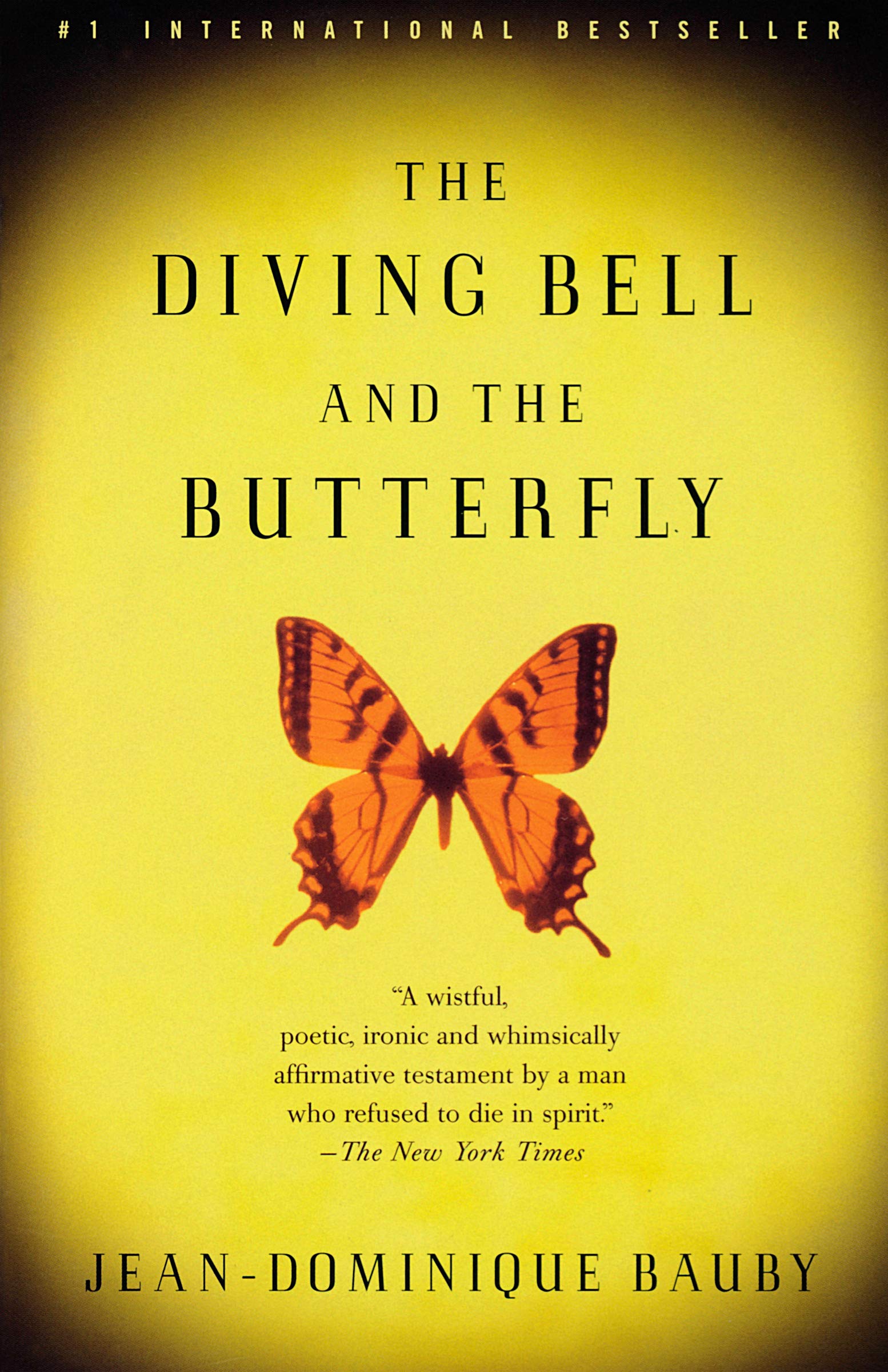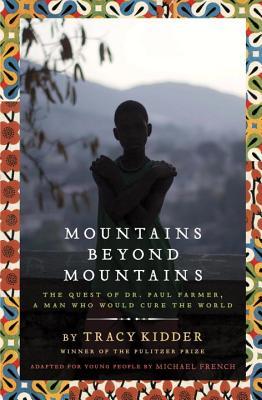 Mountains Beyond Mountains: The Quest of Dr. Paul Farmer, A Man Who Would Cure the World by Tracy Kidder
At the center of Mountains Beyond Mountains stands Paul Farmer. Doctor, Harvard professor, renowned infectious-disease specialist, anthropologist, the recipient of a MacArthur "genius" grant, world-class Robin Hood, Farmer was brought up in a bus and on a boat, and in medical school found his life's calling: to diagnose and cure infectious diseases and to bring the lifesaving tools of modern medicine to those who need them most.
Mountains Beyond Mountains takes us from Harvard to Haiti, Peru, Cuba, and Russia as Farmer changes minds and practices through his dedication to the philosophy that "the only real nation is humanity"—a philosophy that is embodied in the small public charity he founded, Partners in Health. He enlists the help of the Gates Foundation, George Soros, the U.N.'s World Health Organization, and others in his quest to cure the world. At the heart of this book is the example of a life based on hope, and on an understanding of the truth of the Haitian proverb "Beyond mountains there are mountains": as you solve one problem, another problem presents itself, and so you go on and try to solve that one too.
The Spirit Level by Richard Wilkinson & Kate Pickett
Written by epidemiologists, The Spirit Level convincingly argues that equality really is better for everyone. They describe unequal societies as dysfunctional, highlighting the very real impact inequality has on both physical and mental health.
Why do we mistrust people more in the UK than in Japan? Why do Americans have higher rates of teenage pregnancy than the French? What makes the Swedish thinner than the Australians? The answer: inequality. This ground-breaking book, based on years of research, provides hard evidence to show:
How almost everything - from life expectancy to mental illness, violence to illiteracy - is affected not by how wealthy a society is, but how equal it isThat societies with a bigger gap between rich and poor are bad for everyone in them - including the well-off How we can find positive solutions and move towards a happier, fairer future
Urgent, provocative and genuinely uplifting, The Spirit Level has been heralded as providing a new way of thinking about ourselves and our communities, and could change the way you see the world.
'A big idea, big enough to change political thinking'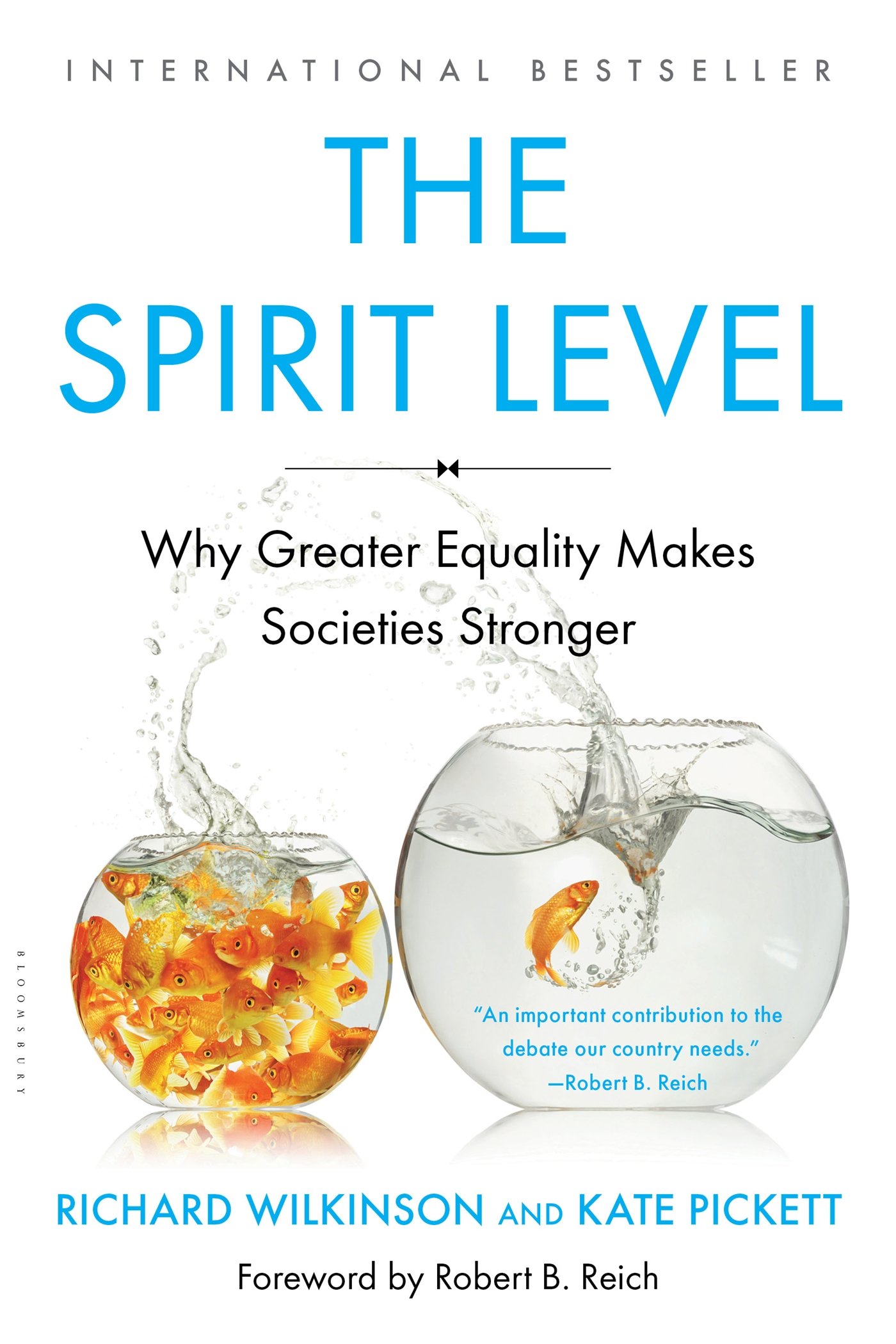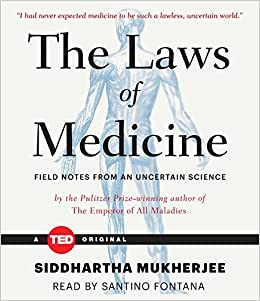 The Laws of Medicine by Siddhartha Mukherjee
The shortest book on this list, easily consumed in one sitting, this book touches on the intricacies and complexities in the field of medicine. If you're looking for a book that can invoke deeper thought, or acquaint you with the dynamism and uncertainty of medicine, this is the one.
Mukherjee evidently ponders deeply over many issues, and his cogitations are given expression through his eloquent writing. In contrast to his more scientific and much lengthier texts The Emperor of All Maladies (on cancer) and The Gene (on genetics), The Laws of Medicine examines the field of Medicine itself—which Mukherjee describes as both the "youngest science" and the "most human science".