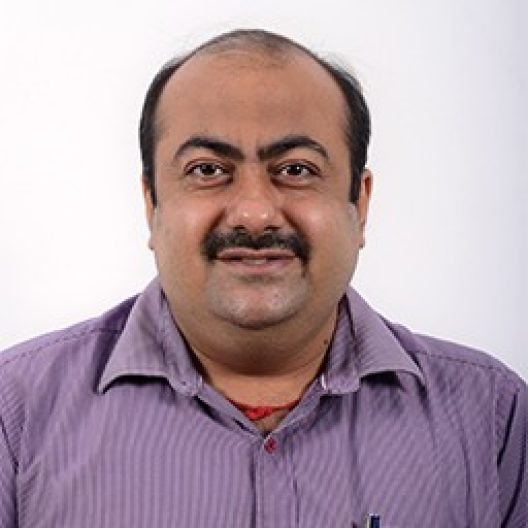 Associate Professor
Department of Paediatrics Orthopaedic
Qualification: MS (ORTHO)
CURRENT ACADEMIC ROLE & RESPONSIBILITIES
Dr Kumar Amerendra Singh is an Associate Professor in the Department of Paediatric Orthopaedics.

He:

Teaches undergraduate and postgraduate students. 
Is involved with the out patient and in patient care of the patients of the department of Orthopaedics.
Assists in the emergency care of the trauma victims with special responsibility towards Paediatric Orthopaedic patients.
Is involved in the various research projects from the department of Orthopaedics.
SUBJECTS CURRENTLY TEACHING
| Subject | Semester / Year |
| --- | --- |
| Orthopaedics | 7th, 8th, 9th semesters (Old Regulations) and PY2, PY3-I, PY3-II (CBME) |
| Orthopaedics | PGY1, PGY2 and PGY3 |
ACADEMIC QUALIFICATIONS
| Degree | Specialisation | Institute | Year of passing |
| --- | --- | --- | --- |
| MS | Orthopaedics | Kasturba Medical College, Manipal | 2010 |
| MBBS | | Kasturba Medical College, Manipal | 2005 |
Experience
| Institution / Organisation | Designation | Role | Tenure |
| --- | --- | --- | --- |
| KMC Manipal | Associate Professor | | 10/2020 till date |
| Manipal TATA Medical College, Jamshedpur | Associate Professor | | 02/2020 to 10/2020 |
| KMC, Manipal | Associate Professor | | 07/2019 t0 02/2020 |
| KMC, Manipal | Assistant Professor | | 03/2013 to 06/2019 |
| KMC, Manipal | Senior Resident | | 2010 to 2013 |
https://www.scopus.com/authid/detail.uri?authorId=57189379271
1. Surgical management of the congenital dislocation of the knee and hip in children presented after six months of age. B.K, A.R., Singh, K.A., Shah, H. International Orthopaedics, 2020, 44(12), pp. 2635–2644
2. Orthopedic manifestation as the presenting symptom of acute lymphoblastic leukemia. Raj B K, A., Singh, K.A., Shah, H. Journal of Orthopaedics, 2020, 22, pp. 326–330
3. Does the timing of treatment affect complications of pediatric femoral neck fractures? Singh, K.A., Chandankere, V., Shah, H. Journal of Orthopaedics, 2020, 22, pp. 207–212
4. Comparison of plaster-of-Paris casts and Woodcast splints for immobilization of the limb during serial manipulation and casting for idiopathic clubfoot in infants: A prospective randomized trial Singh, K.A., Shah, H., Joseph, B. Bone and Joint Journal, 2020, 102(10), pp. 1399–1404
5. Evolution of legg-calvé-perthes disease following proximal femoral varus osteotomy performed in the avascular necrosis stage:A prospective study Singh, K.A., Shah, H., Joseph, B., Aarvold, A., Kim, H.K.W. Journal of Children's Orthopaedics, 2020, 14(1), pp. 58–67
AREAS OF INTEREST, EXPERTISE AND RESEARCH
Area of Interest
Paediatric orthopaedics
Area of Expertise
Paediatric Orthopaedics
Area of Research
Paediatric Orthopaedics
Professional Affiliations & Contributions
Life member of Paediatric Orthopaedic Society
Karnataka Orthopaedic Association
Indian Orthopaedic Association 

https://www.scopus.com/authid/detail.uri?authorId=57189379271
https://orcid.org/0000-0001-9442-4258