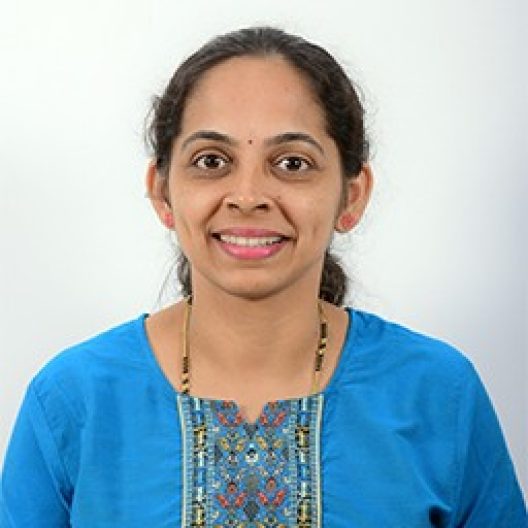 Assistant Professor - Selection Grade
Department of Anatomy
CURRENT ACADEMIC ROLE & RESPONSIBILITIES
Dr Vanishri S Nayak is currently:

Teaching students of MBBS and MD
Conducting video demonstration for MBBS students.
Sets question papers, invigilates theory as well as practical examinations.
Is involved in research work and registered for PhD under Manipal University for thesis entitled ''Neuroprotective effect of Mucuna pruriens in bilateral carotid artery occlusion induced global cerebral ischemia in rats''.
SUBJECTS CURRENTLY TEACHING
| Subject | Subject code | Semester / Year |
| --- | --- | --- |
| Anatomy | MBBS | 1st and 2nd semester |
| Anatomy | MD | |
ACADEMIC QUALIFICATIONS
| Degree | Specialisation | Institute | Year of passing |
| --- | --- | --- | --- |
| MSc | Anatomy | Kasturba Medical College, Manipal | 2006 |
Experience
| Institution / Organisation | Designation | Role | Tenure |
| --- | --- | --- | --- |
| KMC, Manipal | Senior Grade Lecturer | | 01/04/2013 to till date |
| KMC, Manipal | Lecturer | | 17/01/2010 to 31/03/2013 |
| KMC, Manipal | Tutor | | 17/01/2007 to 16/01/2010 |
AREAS OF INTEREST, EXPERTISE AND RESEARCH
Area of Interest
Neuroanatomy, Gross anatomy, Clinical anatomy, Embryology, Histology, Genetics
Area of Expertise
Neuroanatomy, Gross anatomy, Clinical anatomy, Embryology, Histology, Genetics
Area of Research
Animal Studies, Histology, Neuroanatomy, Radiological Anatomy, Traditional Medicines