"WORLD EARTH DAY 2O23" ,16-2O, APRIL 2023
Start Date: April 16, 2023
End Date: April 20, 2023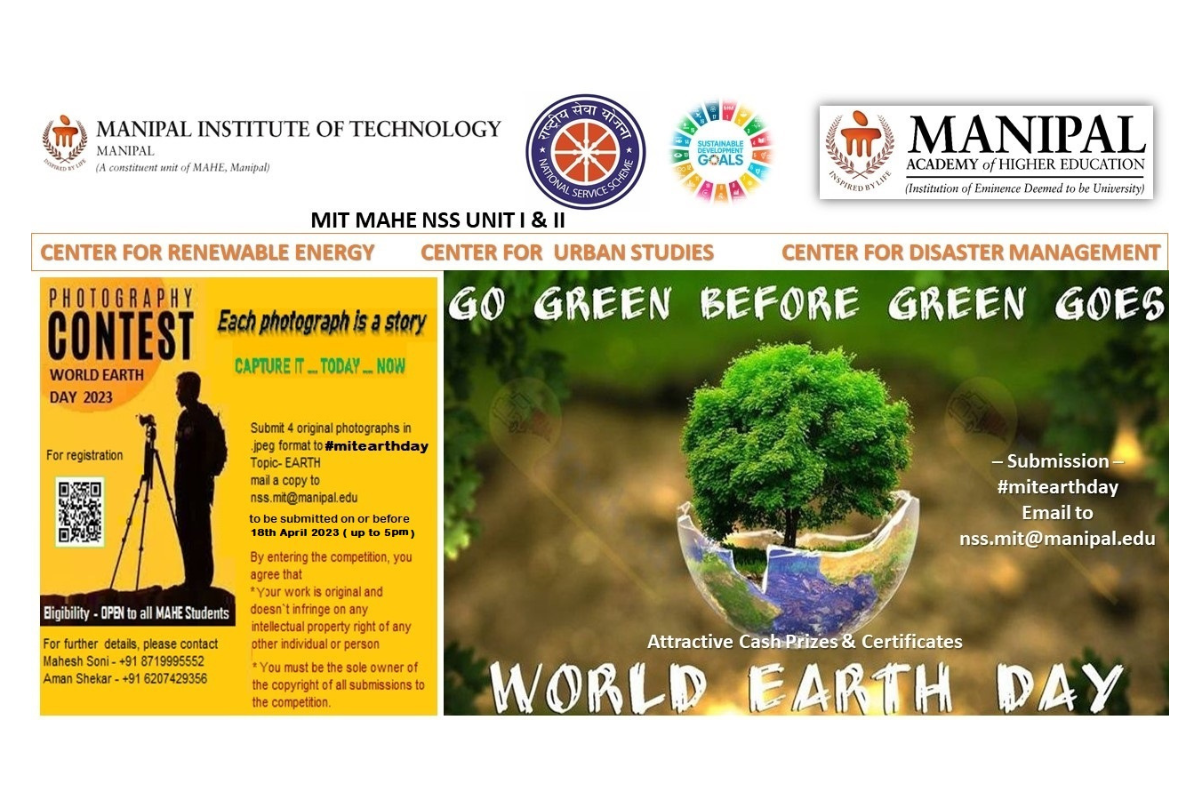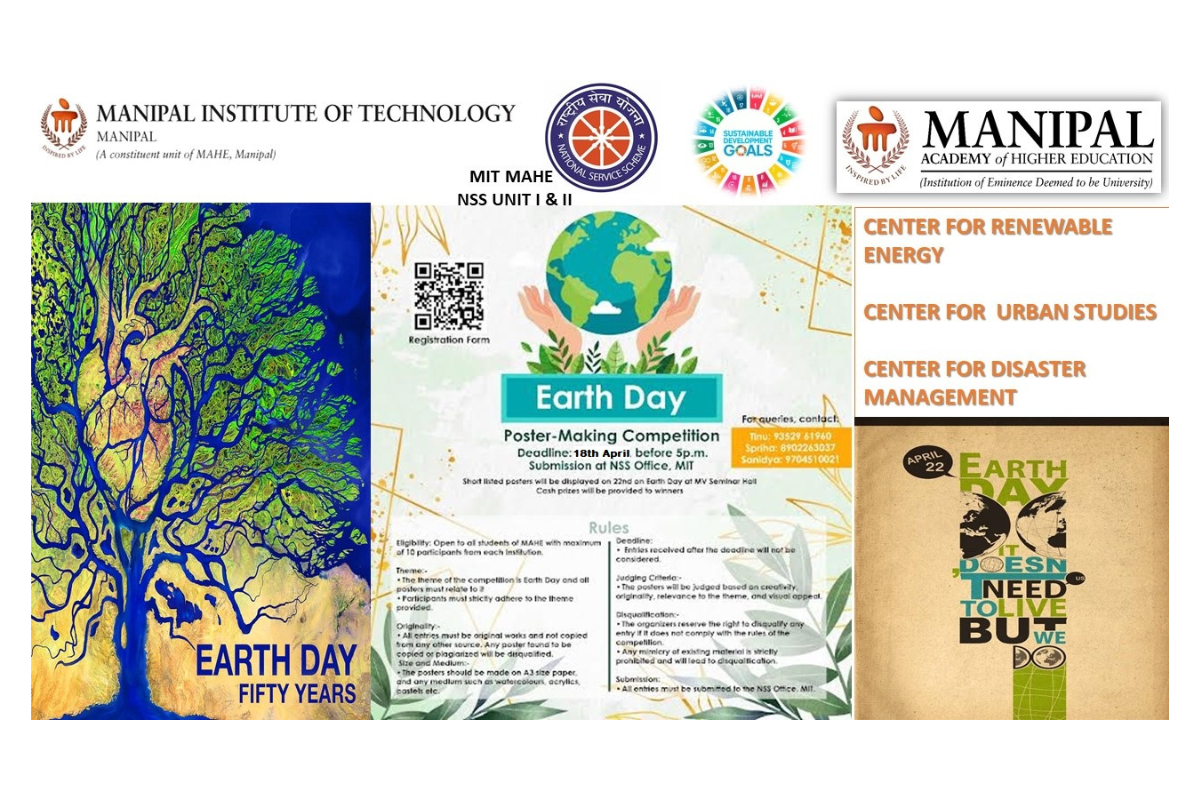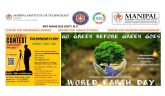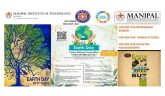 We are excited to share with you details about a special event planned in honour of World Earth Day jointly organised by Manipal Institute of Technology (MIT), Manipal  and  Manipal School of Architecture and Planning (MSAP) Manipal in association with Department of Civil Engineering MIT,  Centre for Disaster Management, Centre for Urban Studies, Centre for Renewable Energy. As educators and responsible citizens, we believe that it is our responsibility to raise awareness of the environmental challenges the world faces and to take concrete action to protect our planet.
The event will be held on 22 April 2023  and will feature a range of activities and presentations designed to raise awareness of the environmental challenges we face and to inspire action. We have lined up a range of speakers, including environmental experts and leaders in the field of sustainability, as well as interactive exhibits and workshops.
We believe this event will be an excellent opportunity to learn more about our environmental challenges and take concrete steps to protect our planet. It will also be an opportunity for them to network with others who are passionate about environmental sustainability. The details of World Earth Day 2O23 @MAHE are attached as a separate document.