Distinguish Lecture series VII
The Distinguish Lecture series VII- organized by the Department of Medical Laboratory Technology 
Session I on 30th April 2022
Dr. Leslie Edward Lewis, Professor in the department of Paediatrics and coordinator for the centre of excellence in inborn metabolic errors, gave the lecture titled "Diagnostic Approach to Inborn Errors of Metabolism."            Dr. Saritha Kamath U, Head of the Department of Medical Laboratory Technology, gave an opening statement and a welcome address. Ms. Reshma Maria Cocess D'Souza served as the MC and presented the vote of gratitude. There were more than 120 attendees at this session.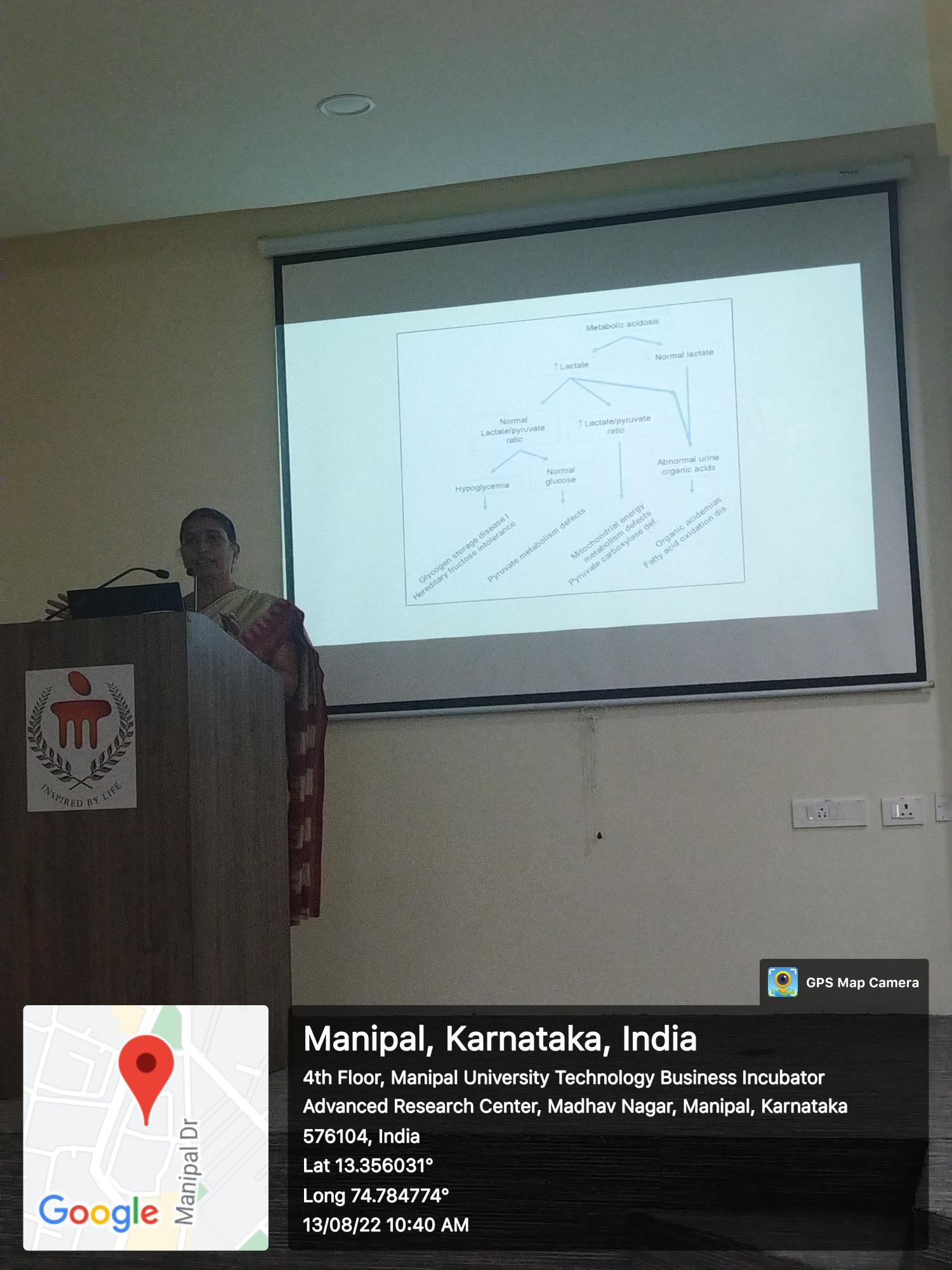 Session II on 13th August 2022
The lecture was given on "Biochemical Approach to Inborn Errors in Metabolism" by Dr. Revathi P. Shenoy, Associate Professor, Department of Biochemistry, KMC, Manipal, MAHE.  Dr. Venkataraja Aithal, Associate Dean of MCHP and Professor in the Department of Speech and Hearing at MCHP, Manipal, gave the opening remarks. The vote of thanks was given by Ms. Kalaivani, the programme coordinator. There were more than 100 attendees at this session.