Lecture on Rational Emotive Behaviour Therapy in Indian Context held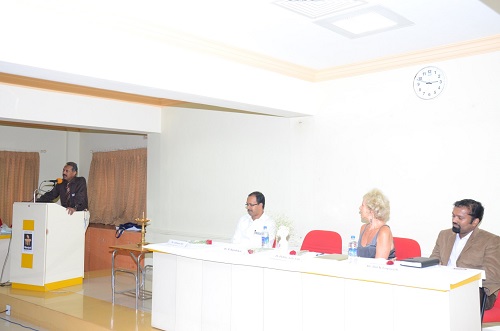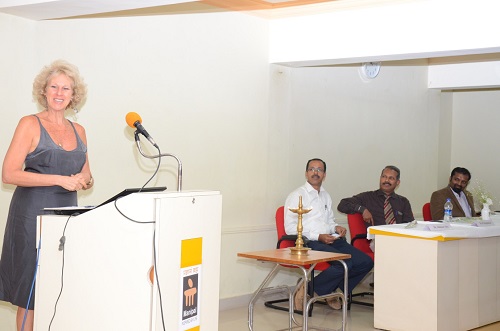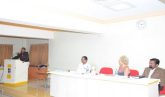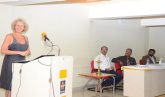 Venue: Shridi Sai Baba Conference Hall, KMC, Manipal
Date: 15th February 2014
Resource Person: Dr. Debbie Jofee Ellis & Dr. Jini K Gopinath
Department of Clinical Psychology organised a half day guest lecture on Rational Emotive Behaviour Therapy  (REBT) in Indian Context by  Dr. Debbie Joffee Ellis (Wife of late Dr. Albert Ellis ,  Founder of REBT)   on 15th February 2014 at  Shirdi Sai Baba Conference Hall, KMC, Manipal .  Dr Debbie Joffe Ellis is a licensed psychologist (Australia) and mental health counselor (New York), and is affiliated with several major psychological associations and societies − including being a Member of the Australian Psychological Society, and an International Affiliate Member of the American Psychological Association. She has a doctorate in alternative medicine (MDAM) from the Indian Board of Alternative Medicine in affiliation with the World Health Organization, from whom she also received a gold medal (1993) in recognition of her service to the field of alternative and holistic medicine. Dedicated to her husband, the great pioneering and remarkable psychologist Albert Ellis PhD, they worked together for several years giving public presentations and professional trainings on Rational Emotive Behaviour Therapy (REBT), as well as collaborating on writing and research projects, until his death in 2007.
A welcome note by Dr. Swetha Rai, Assistant Professor (Sr. Grade), Department of Clinical Psychology was followed by lighting of the lamp and inaugural address by Dr B Rajashekhar, Dean, School of Allied Health Sciences). The Speaker was introduced to the audience by Dr Johnson Alex, HOD, Dept. of Clinical Psychology, MCHP, Manipal. Professionals and students from varied disciplines attended the lecture.
Dr.Debbie began the session with a brief narration about her husband, Late Ellis. According to Debbie her husband created solid, easy to apply tools which would help humans suffer less and enjoy life. Through her words she painted a vivid portrait of a man who was passionate about helping others and living life to the fullest.   Subsequently she explained in detail the basic principles of REBT in  very simple way.  The entire crowd was taken away by her captivating style of delivering the lecture which was humorous as well as thought provoking . Lecture was in the ambience of a classic story telling style which attracted attention of entire gathering throughout.
The lecture gained lot of appreciation from the attendees.