Nuclear Medicine Technology Update 2016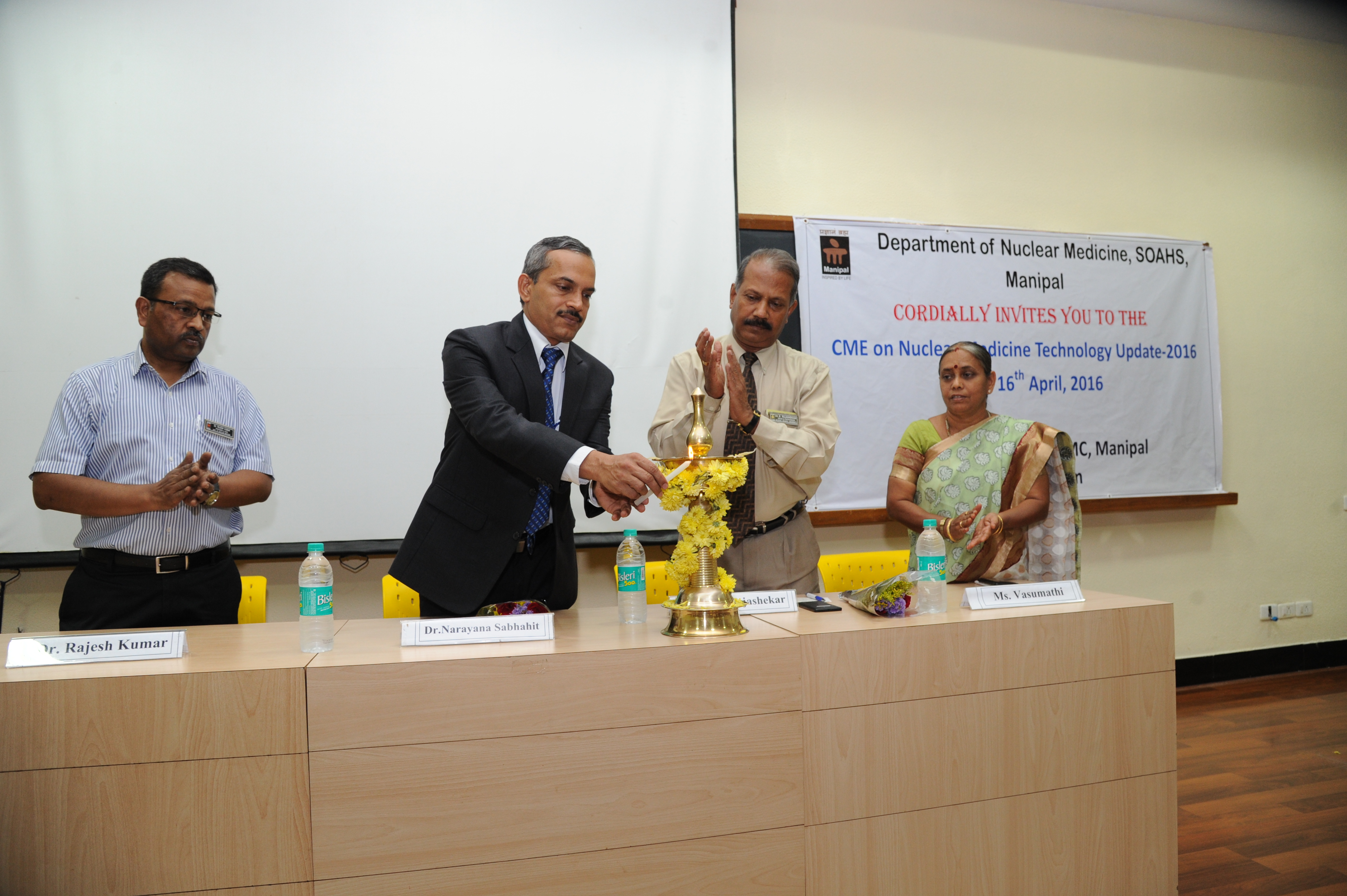 We were Organized a half day CME on "Nuclear Medicine Technology Update" on 16th April, 2016 from 2pm to 5 pm by the Department of Nuclear Medcine under SOAHS. The program Organized by Mrs Vasumathi and Chair Person was Dr Rajesh Kumar, HOD. The program consists of Inauguration by Dr Narayana Sabhahith, Registrar Manipal Academy of Higher Education followed by 4 series of lectures that
1.     Nuclear medicine Instrumentation in Nuclear Image By - Dr Shivananda Bhushan,
2.     SPECT –CT instrumentation by – Mrs Sibi Oommen ;
3.     PET-CT Instrumentation by -  Mr  E R Radha Krrishnan  from Coimbatore
4.     Image Processing – A review of Image reconstruction Algorithems by - Mrs Vasumathi.
120 participants was got the benefits of this CME and also got good feedback from the participants.