Essentials in Centrifugation
Mr. Badrinarayanan D, Regional Marketing Manager for Centrifugation and Mixers in Eppendorf India  presented a session on the "Essentials in Centrifugation" on 19th July 2022.

The session was covered the topics like Centrifugation Basics, tips & tricks in Centrifugation and things good to know before your next centrifugation which are routinely used in everyday lab activities.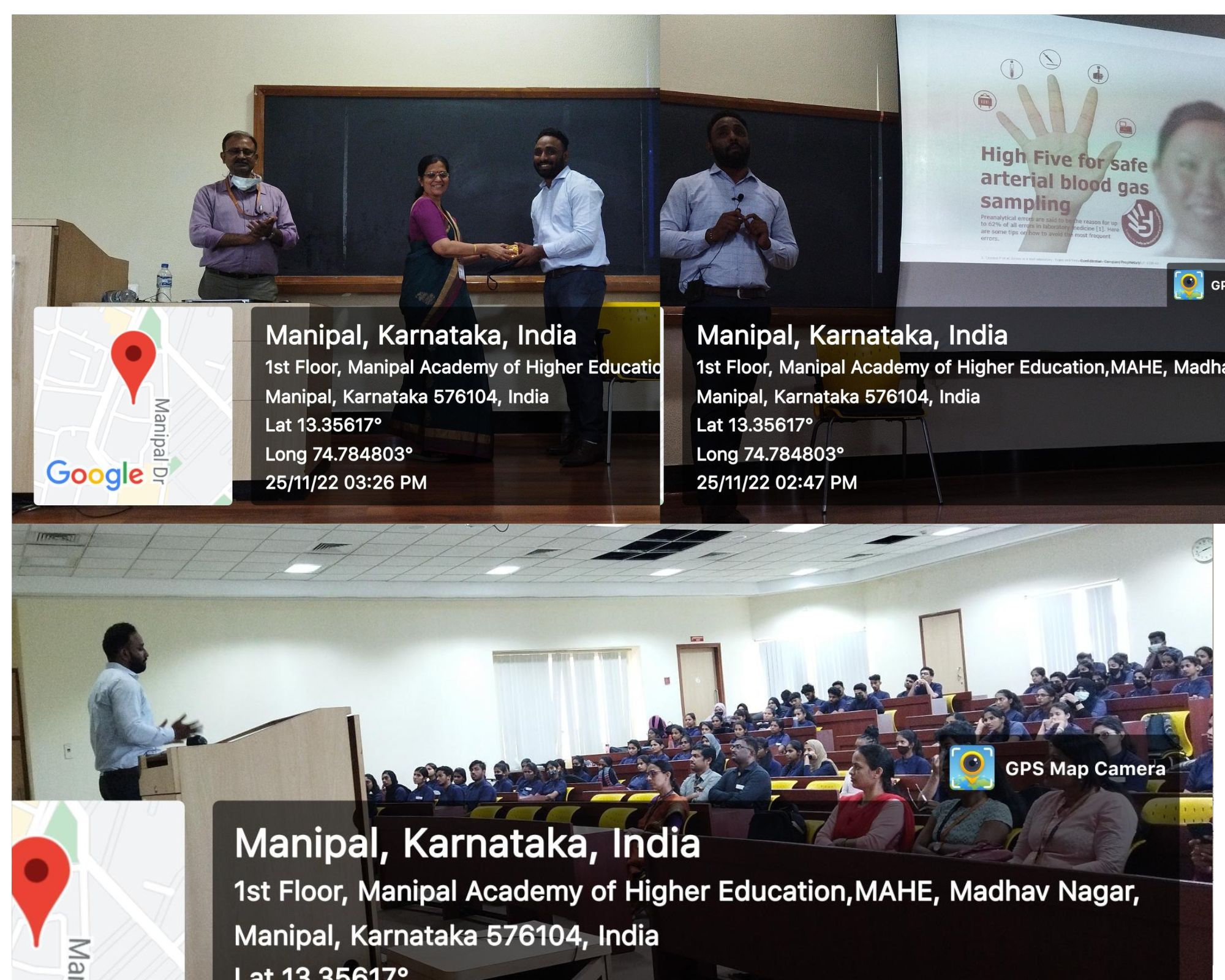 Pre analytical error and functionalities of Arterial Blood Gas (ABG) analyzer
Department of Medical Laboratory technology organised an industrial talk on " Pre analytical errors and functionalities of arterial blood gas analyser(ABG) on 25th November 2022 at interact 3A by Mr Suprith Bhandary, Radiometer. 
Deep dive into ABG Parameters, and clinical significance of Arterial Blood Gas Analysers